Translating the silent motions of spheres, across a giant galactic canvas, into a movement of light and shade, this modern pendant lamp offers inspiration and ideas through its very function and design. Adopting core geometries that turn the very Universe around us, the Ellissa lamp turns to the skies and the ancient science of astronomy to anchor in their proportions and harmony. Brought to you by online retailer Formabilio.com and designer Andrea Pasquali from HD4design, the Ellissa is a masterfully designed and crafted product that is sure to take your décor up a notch.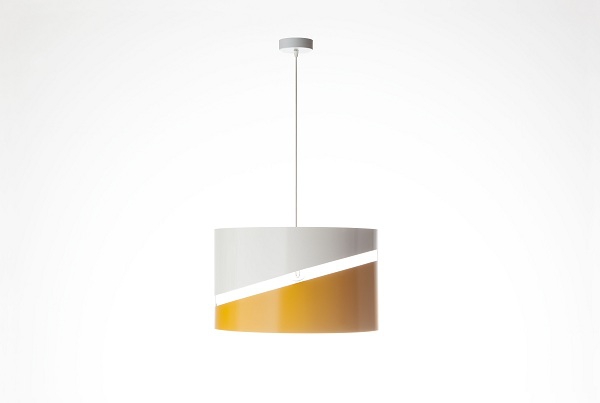 This modern pendant lamp is constructed out of sheet aluminum, seamlessly bent to create two sinuous volumes that light peeps out from. Capturing the movement of planets around their stars, the lamp pays silent homage to the elliptical dance that we bear witness to. Further, the two volumes carved out in aluminum can be contrasted for added visual effect, and to better adapt to the décor or space at hand. Colors available include light beige, light orange and white, and are finished in water based varnishes.
The lamp is available in two sizes of diameter 50 cms and 20 cms with a common depth of 30 cms, and requires simple assembly when bought.