Whatever color you choose for the walls in the kids' room it won't stay the same for too long. Children have the unique power to turn everything into mess. But what can we do?
To spare yourself the trouble of painting and repainting the walls every year, why not cover the stains and marker drawings with some wall stickers?! They are a perfect solution not only for masking the spots, but also for decorating, to create a magical children's room.
Today we'd like to share with you some truly original wall stickers by the French studio e-glue. Their stickers feature various scenes in a pair of colors. You get to choose between jungle, farm, spaceship, train station, unicorn, underwater, pirate or dinosaur scenarios.
Aren't they lovely?!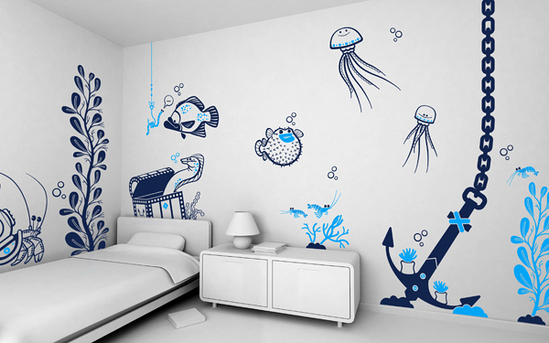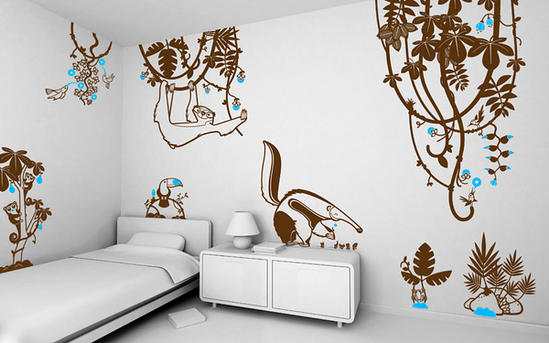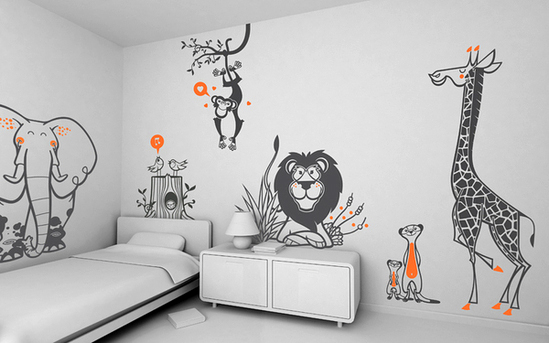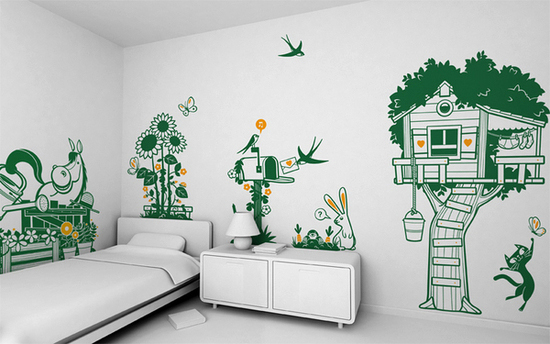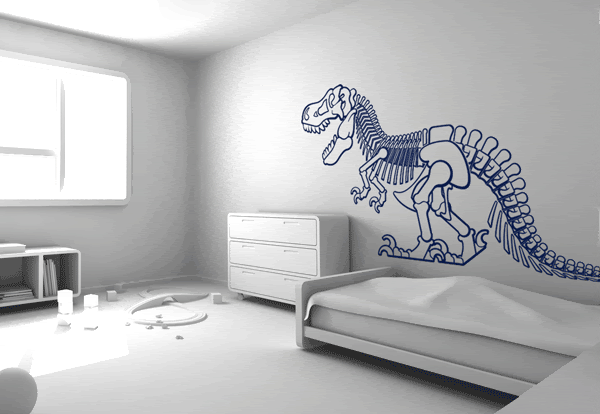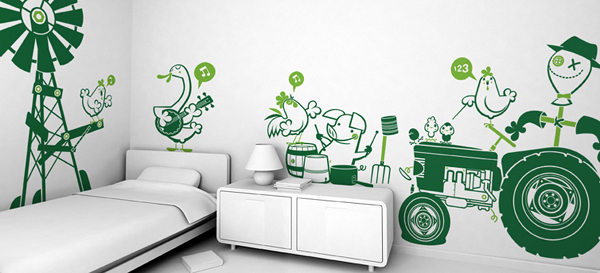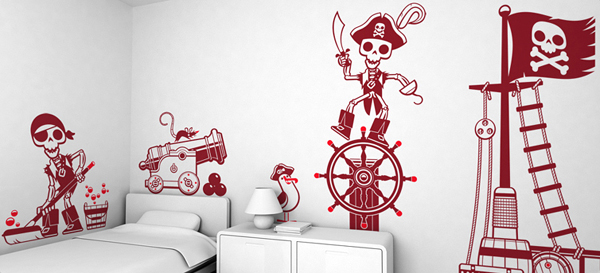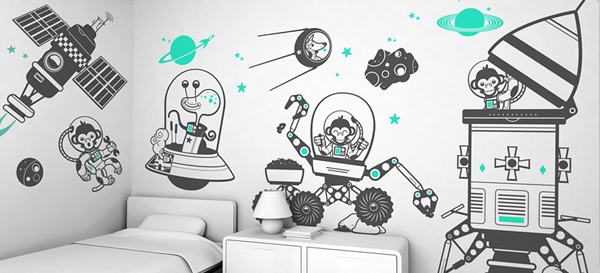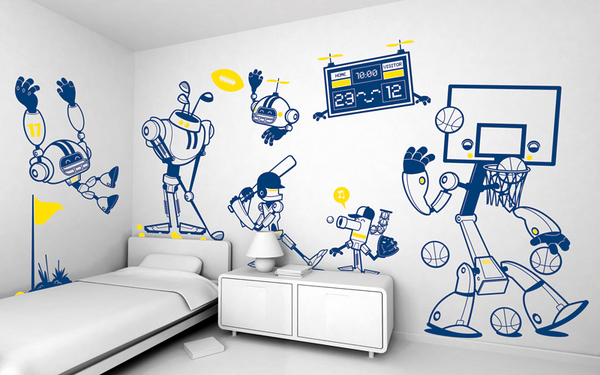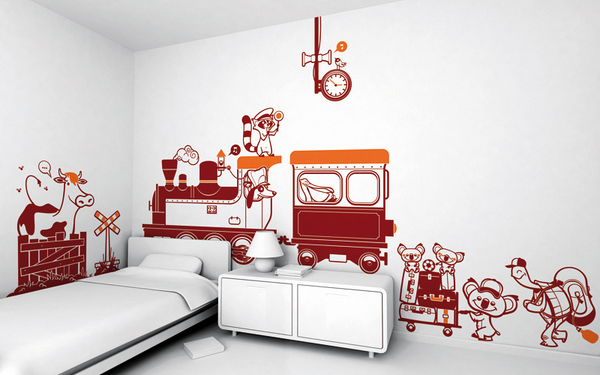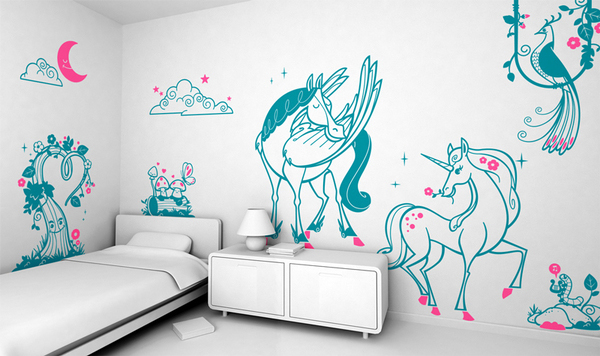 Images found on: Beautifullife.info