Don't let the wallpaper determine how good your room looks all by itself! Bring a touch of personal memory and creative expression to your walls with the Frames Wallpaper brought to you by Graham & Brown. A fascinating synergy of the uniform and the bespoke, this exciting design from Taylor and Wood invites additions and adaptation to unleash its full potential. Invigorating walls for ten years now, the collection has been updated to include three new color schemes – gold on white, white on black and white on pink.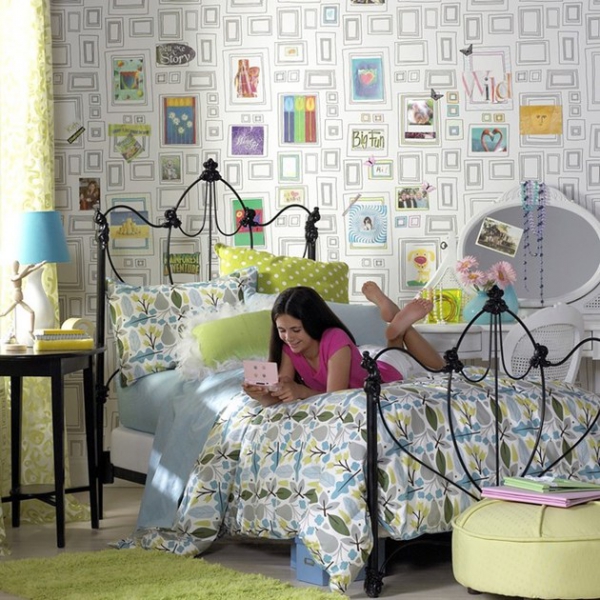 An organic composition of frames of different sizes and profiles, the pattern of the Frames Wallpaper transforms even the quietest of walls into a stunning canvas. Images and photographs, coordinated with the décor and theme of the space, can be pasted onto the wallpaper to create your personalized graphic wall. Try a monochromatic palette or sepia tones for elegant compositions, or go wild with color to enthuse your day. The designs and colors of this collection allow for some utterly chic possibilities, gracing even the most formal of spaces effortlessly.
The kids are sure to take to the collection as well, especially when you hand them a box of crayons or water colors to paint their canvases with! Its low maintenance too makes it ideal for the kid's bedrooms; just wipe off scuff marks or accidental hand prints with a sponge.
A masterpiece in the making, the Frames Wallpaper doesn't just adorn the walls of a space, but emerges as a visual record of the life and times of its inhabitants.