If you are looking for something a little different to brighten up your home or garden then why not take a look at these unique cube planters that have been designed by a company named Score and Solder. The cubes planters have a minimalistic look and they are ideal for growing small house plants such as cactus. Each crafted from high quality materials the cube planters would also make a wonderful gift for a green fingered friend or relative.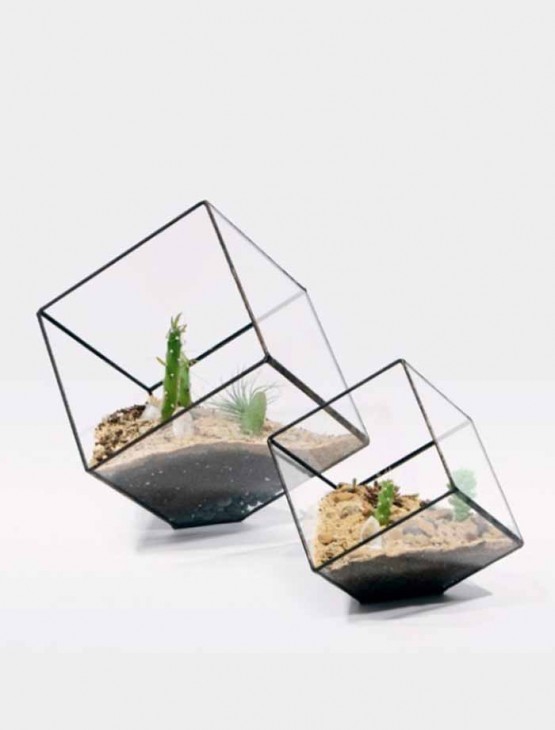 The cube planter is available in different shapes and sizes with glass and metals as the main materials used in the manufacturing process, making them modern and highly decorative. With a flat base the planters can be stood on any surface like a table or windowsill where they will be seen and appreciated. You could have one as a feature or table center piece or group together cube planters for a larger display.
We love the way the cube planters catch the light and show off your house plants, they would fit in with many decorating schemes and should last well if cared for correctly. Add a touch of nature to your home with a cube planter that is eye catching and fun.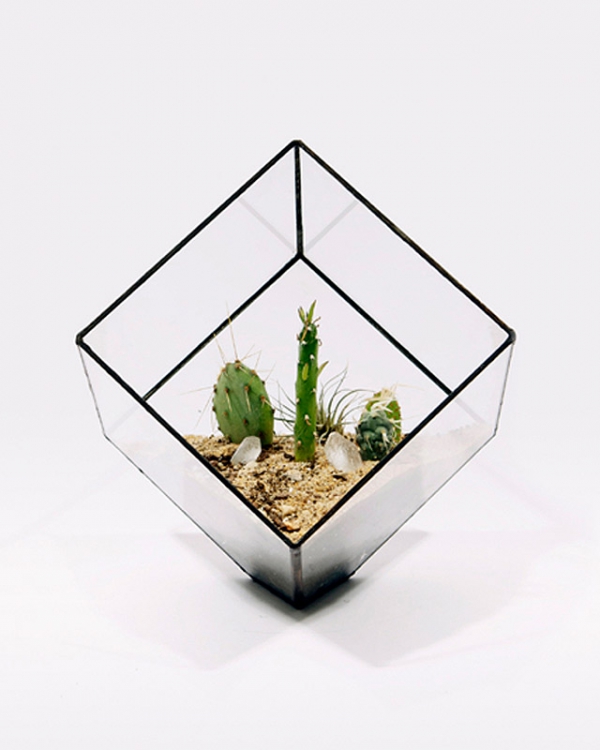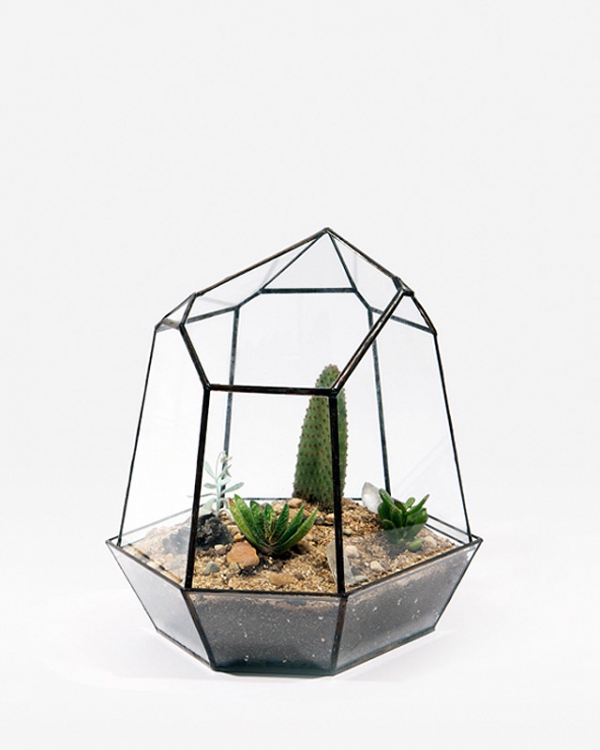 Images found on Inhabitat