There's something so lovely about botanical decor. It can easily create a serene and enchanting atmosphere, and if you don't have access to a natural landscape, it allows you to recreate it in your home.
This botanical decor is by Lauren Liess, and it is simply gorgeous. We love the amazingly earthy feel of the shades, the wallpaper, and the color palette, and the fantastic shape of the room.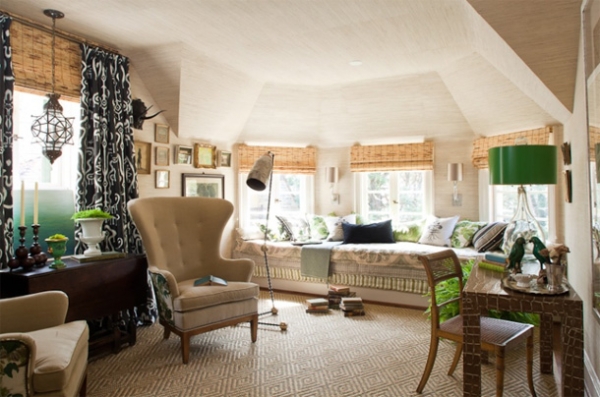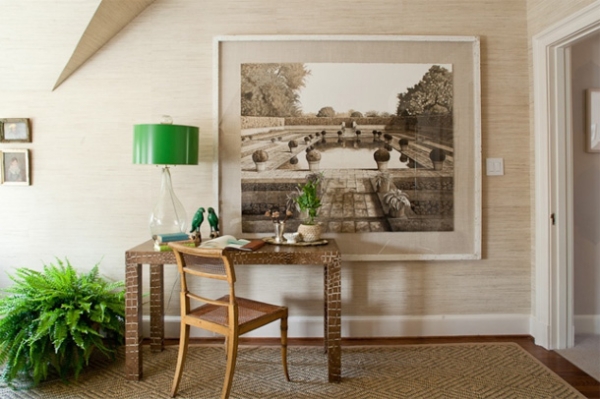 We love this little work area. The green lamp, the brown alligator desk, the large artwork, and the fantastic chair, create a phenomenal space. The hardwoods are rich and luxurious, bringing even more depth to the design. The wallpaper is the perfect touch, it really completes the room, and the green birds add a wonderful dose of playfulness. The color palette for this botanical decor is stunning.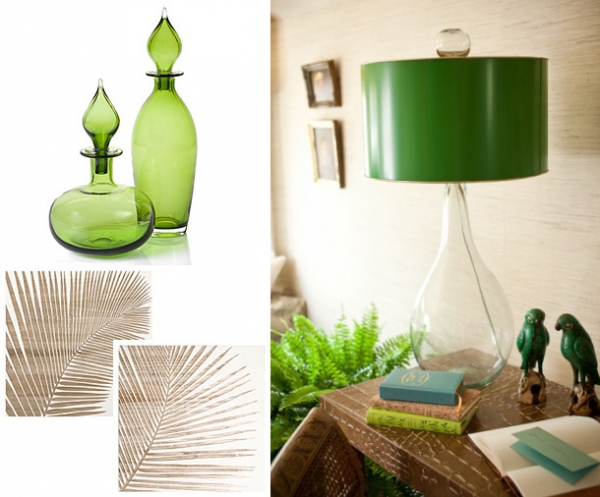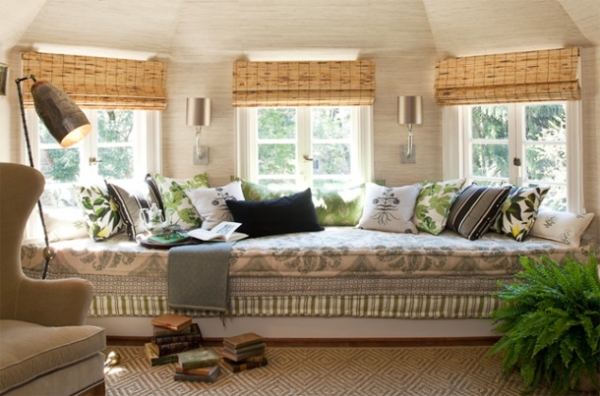 Wow! This window seat is delightful. The patterns complement each other perfectly, creating a cohesive and interesting design. The black accents add a bit of variety to the color scheme, while allowing the beautiful greens to pop. The sconces match perfectly with the wallpaper, and bring a bit of glamour to the room. Three windows provide a significant amount of natural light, brightening and opening this striking relaxing space.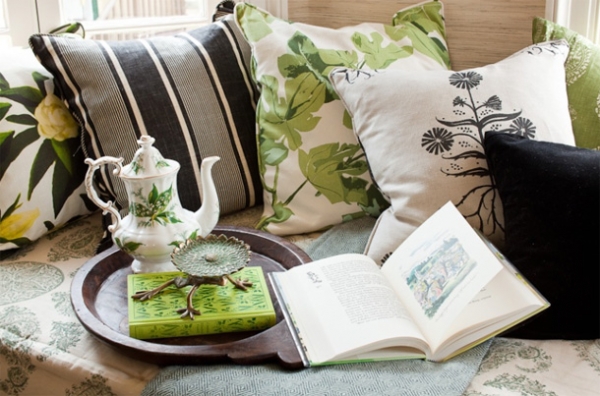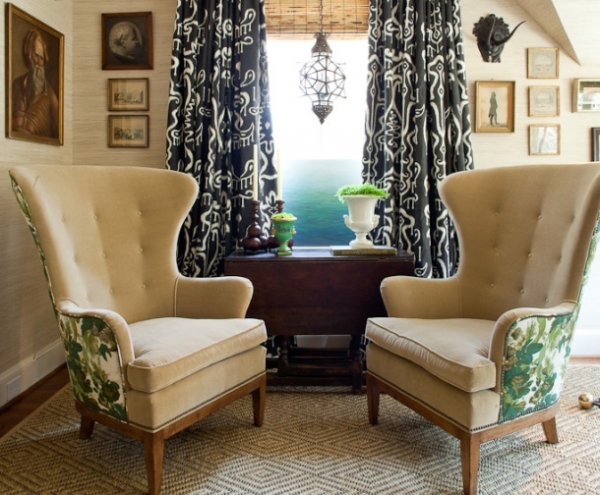 This seating area is exquisite. The chairs are fabulous with their neutral color, wooden legs, and floral detailing. A dark wooden table anchors the beautiful design, and black and white curtains, add a bit of fun and continue the black and white accents seen in the other parts of the room. The ceiling light hangs perfectly in front of the large window, and artwork and décor complete this beautiful space.
The shape of this room and the delightful decor come together to create an enticing natural wonderland.