Fancy a little DIY home décor? Here is some natty inspiration for your next project. Stunning, stylish and intricately poignant, these DIY mirror tapestries add new visual and experiential dimensions to the space they are introduced into. Redefining our relationship and experience of the mirror and our surroundings, this design invites us to take another look, pause another moment and perceive another reality.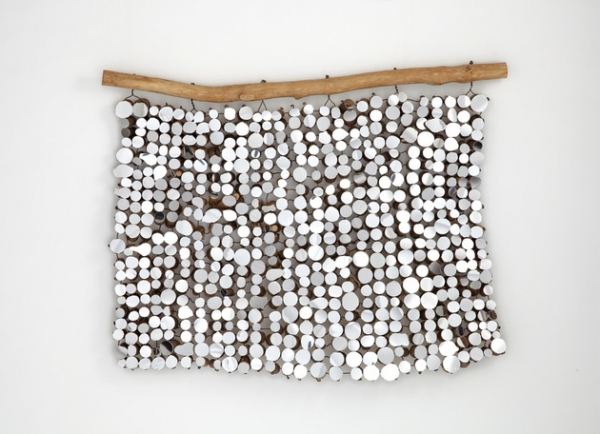 Brainchild of London based artist Lee Borthwick, this stunning installation art was originally created to accentuate and vibe off the unpredictable mystery of natural woods and forests. An unexpected surprise for wanderers amid the natural landscape, it echoes and inspires through its fractals and the atypical reflections within them. The artist has since been commissioned to create an indoor version for retail outlets of luxury brand Anthropologie EU.
Bring home these delicate sensibilities and glimmering aesthetics with your very own DIY mirror tapestries. All you need is a few tree branches, mirrors and some sturdy glue. Slice up the branches to create an organic matrix for to fix the mirrors upon; the wilder your branches the more interesting the final visual and effect. Keep your finishes clean, and the edges and corners tight for a composed look that finds its place in even the most formal of spaces.