Can you believe another year is coming to an end and ringing in the New Year with friends and family is one of the final highlights of the holiday season, right? Every year it's often a challenge to come up with New Year's Eve decor that you haven't used in the past that your guests have already seen. Whether you are throwing a traditional evening party or hosting a brunch or daytime event – what ways can you make it fun for your guests this New Year's Eve? Here are a few ways to bring this festive holiday season to a climatic finale at your gorgeous New Year's Eve celebration.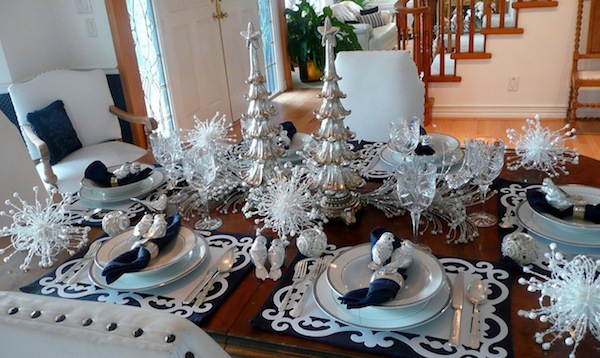 Image via: French Flair Interior Design
Set a magical New Year's Eve dining table
Depending on your design style why not ring in the New Year with punches of glitz and glam this holiday season by adding metallic touches to your dining room setting?  Choose placemats, table linen, and centerpieces that reflect the festive holiday season. Metallic finishes like copper, gold, silver and brass are favorites this time of year. Mix winter wonderland trees, snowflakes, and themed decor to add festiveness to your table. Don't forget to add noisemakers and fun New Year's Eve favors for your guests too! Send each of your guests home with a wrapped up treat for sharing the special occasion with you. Creative boxes with themed colors can be displayed on a buffet table or at an entrance table in your foyer.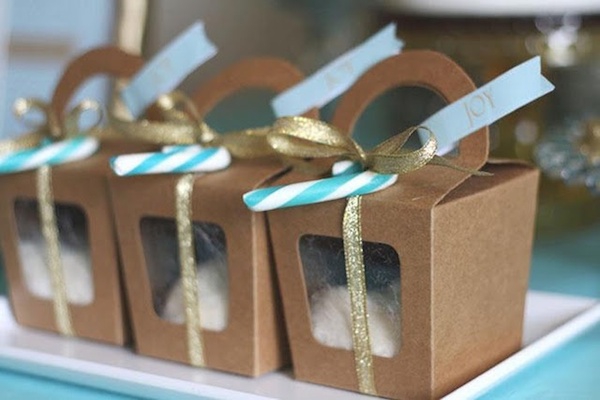 Image via: Kara's Party Ideas
Use clocks to set the theme for your New Year's brunch
While you may think that New Year's Eve events are at night, throwing a daytime event is equally as special. Why not bring out your favorite clocks and display them around the table for a festive touch as you count down the hours to the New Year. Mix and match chairs for an eclectic and casual feel to your entertaining and add fresh or silk flowers to add color and pizazz to your laid back New Year's Eve brunch.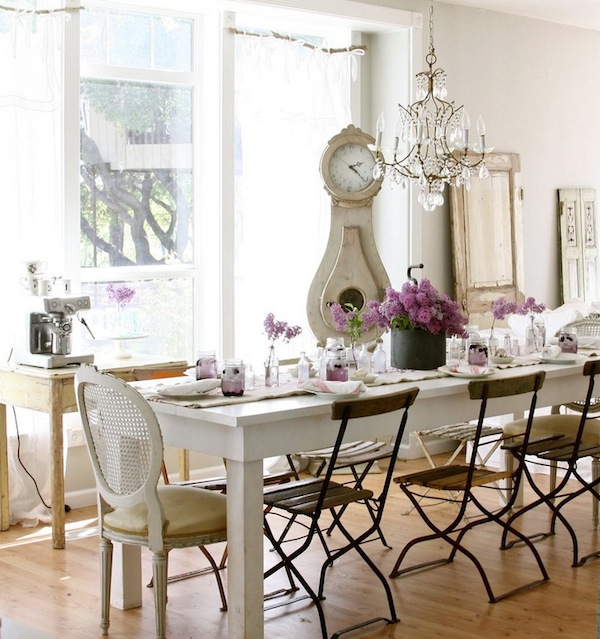 Image via: Dreamy Whites
This New Year's Eve celebrate the passing of the current year into the next. Whether your event is brimming with hustle and bustle or it's intimate, there's plenty of ways to make your guests remember your hospitality. Choose a theme or just use what you have on hand in your home, remember New Year's celebrations are about spending time with those that are near and dear, don't worry about a lot of fuss! After all, the formal holidays have passed, and it's now time to let loose and enjoy your guests. Use these ideas to bring about a festive New Year's Eve celebration.
Text is copyright to ©Adorable Home – interior design and decorating ideas