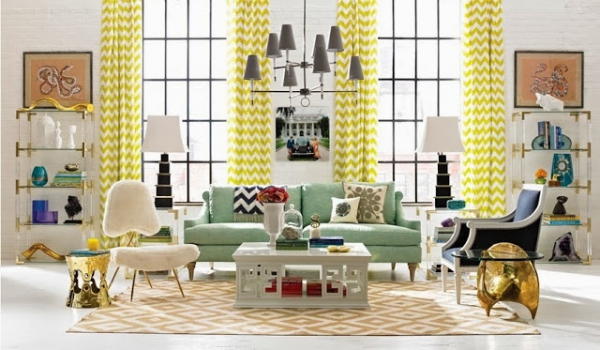 The use of bold colors, patterns and unusually shaped furniture gives this collection of rooms an eccentric but pleasing look. Forget bland palettes and go for this theme that is extremely eye catching. Jonathan Adler's design company played a large part in creating this wonderful concoction where mix and match brings out the best in these colorful interiors.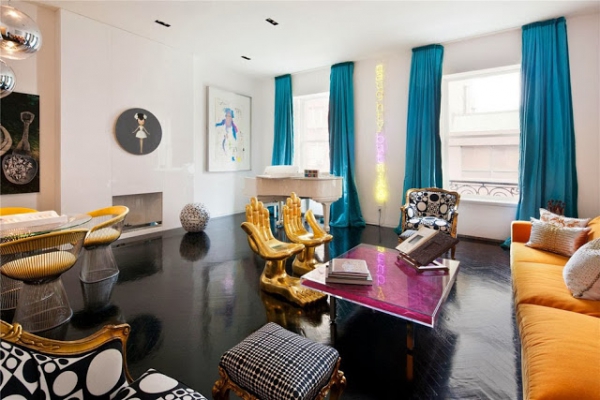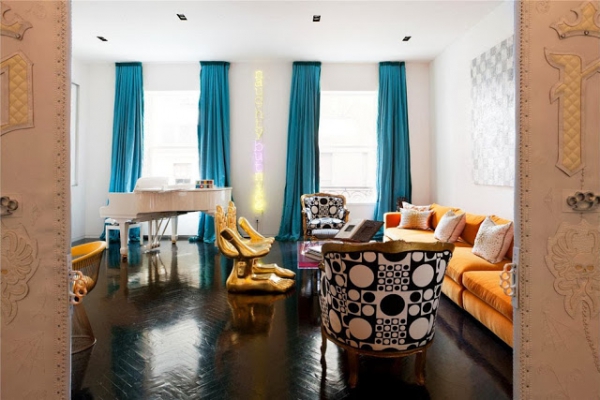 A stunning living area has a glossy black wooden floor, full length turquoise curtains adorn the large windows and there is even a white baby grand piano. Unusual golden hand shaped chairs make a strong impression and give the room extra character.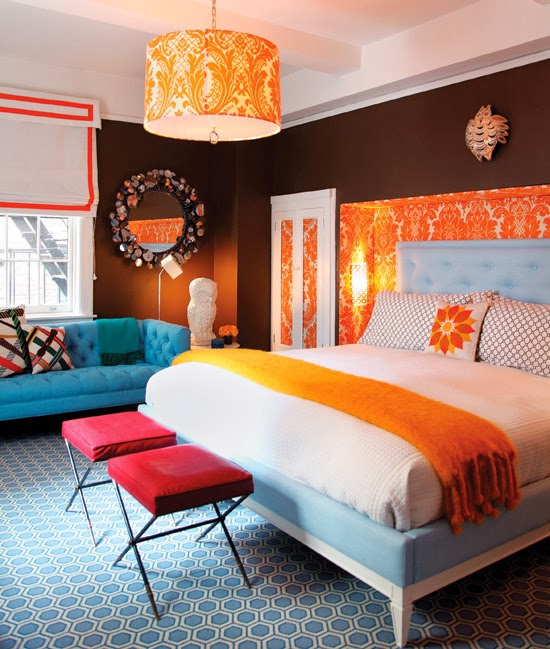 Equally inspiring is a bedroom decorated in style, with tones of orange, brown and turquoise. Patterns are mixed with the bold color scheme and the room is brought together well with the use of assorted accessories. We love the large framed mirror that hangs proudly on one wall.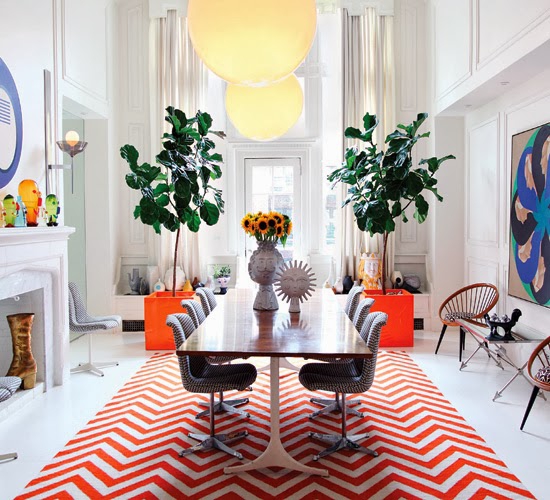 In a modern twist the white painted dining room has been given life using a brightly patterned rug and beautiful wall hangings. Large trees in pots bring the outside in and add an extra touch of color to what is a large and impressive room.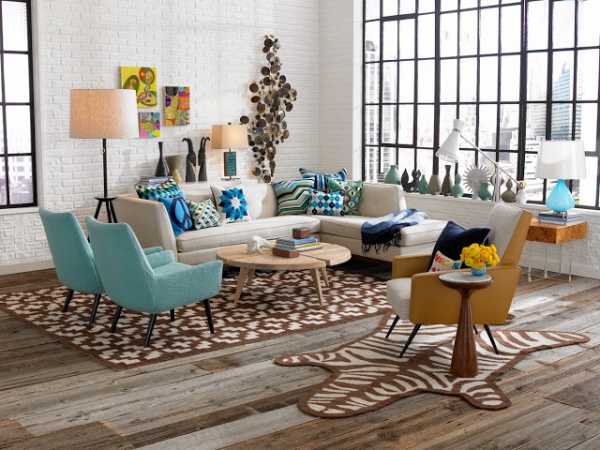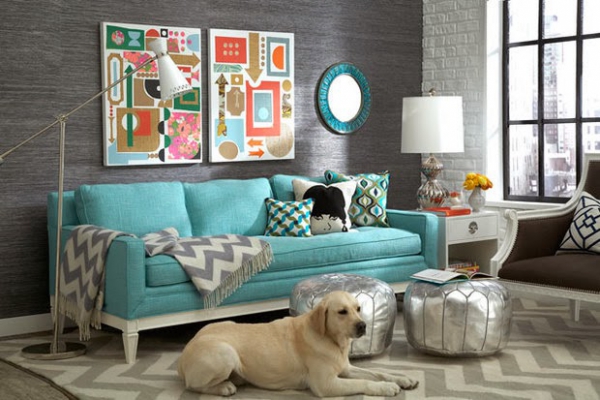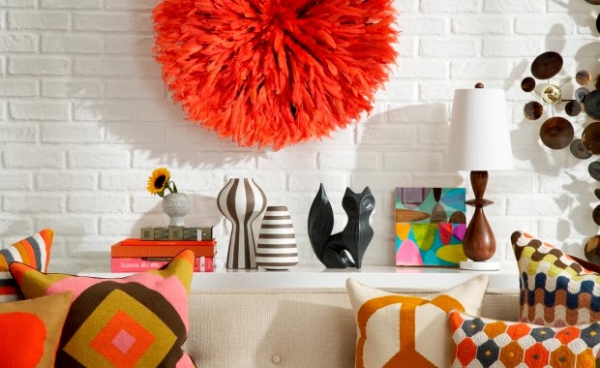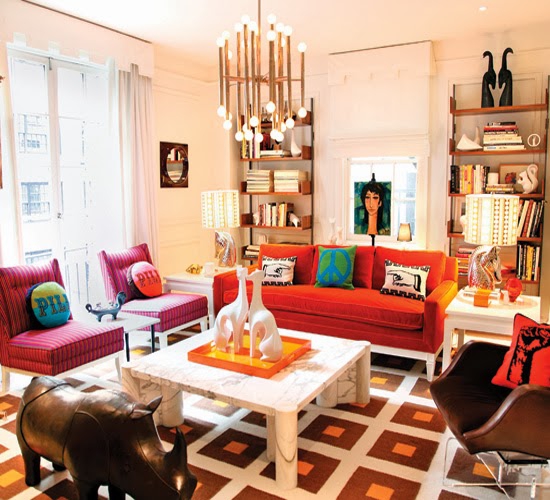 Projects from Jonathan Adler are bold, bright and unique, an eclectic mix of all things good and the height of interior design.
Тext is copyright to ©Adorable Home – interior design and decorating ideas