This home belongs to the furniture maker and antiques dealer Guy Mathews. It is full of outstanding home decoration. Let's take a look, shall we?
This room is absolutely gorgeous. We love the relationship between the hardwoods, textured rug, and the green, brown, and white walls. The white and black fireplace is positively stunning with its fabulous details. On the mantle, beautiful vases and boldly colored artwork decorate the space, bringing even more liveliness to the design. On the lovely brown rug, a rectangular table is surrounded by wonderfully shaped black and blue chairs, creating a workspace in this bright and inviting room. The unique home decoration is inspiring. We love the caution sign and the colorful numbers. The measuring stick is phenomenal. It runs the length of the brown wall, adding a lot of interest to the room.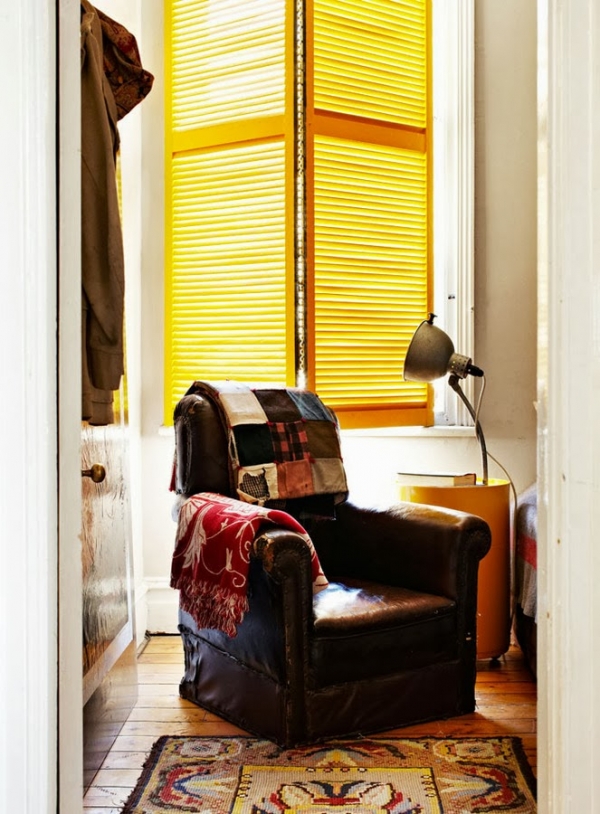 We are in love with these bright yellow shutters. A leather chair is adorned with a quilt and a throw, and next to the chair, a bright yellow table, provides the support for an awesome industrial light. This space has a wonderful worn feel, it gives the design even more personality and charm.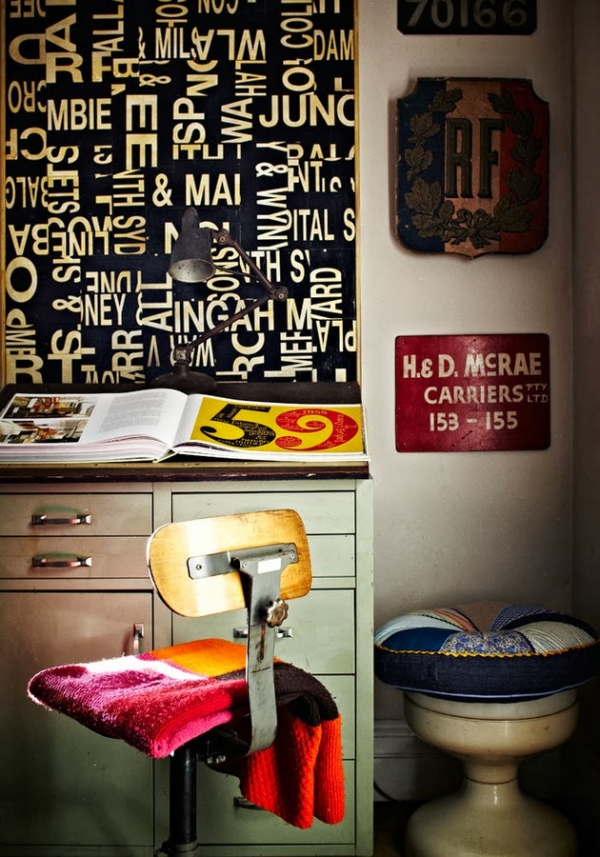 The unique home decoration and the worn look is an exceptional combination. We are big fans of the large black artwork.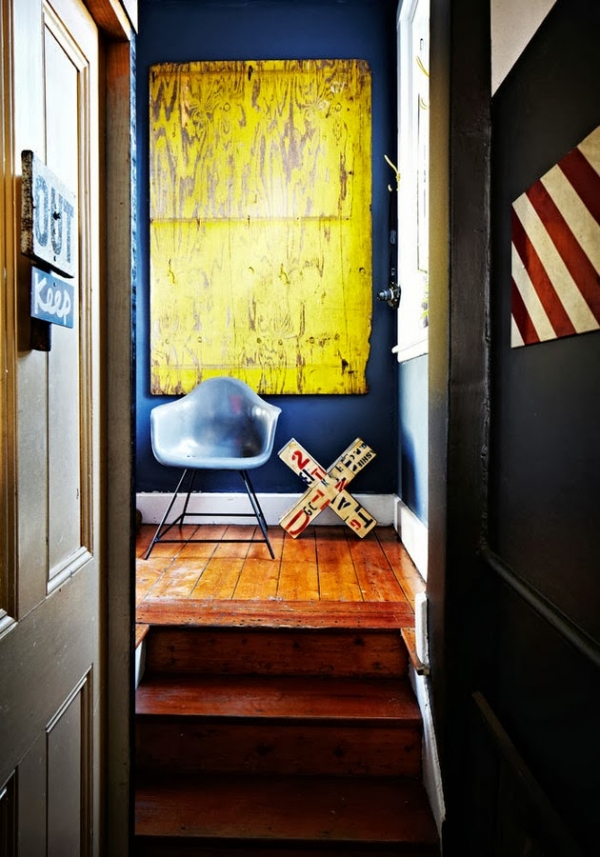 This is an amazing home decoration idea. We love the yellow wood on the wall, especially against the beautiful blue color. A light blue modern chair and a decorative x complete this space, fashioning a unique and picturesque scene. We absolutely adore this design.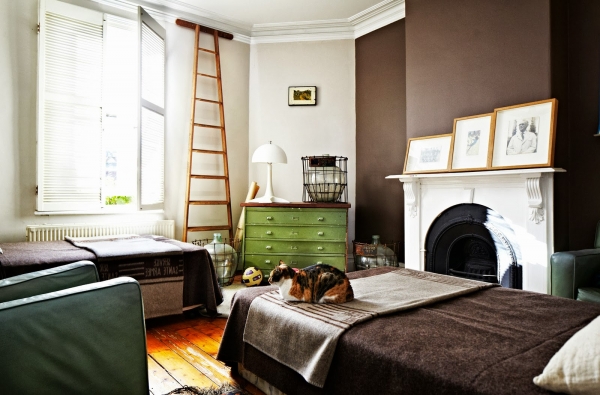 The bedroom is a little lighter on the primary colors, but it is still full of fantastic home décor. The white and black fireplace is lovely, and the brown wall and brown comforters, definitely cozy up the room. A green dresser and green chairs bring a little color to the bedroom design, and a floor to ceiling ladder adds a significant amount of interest.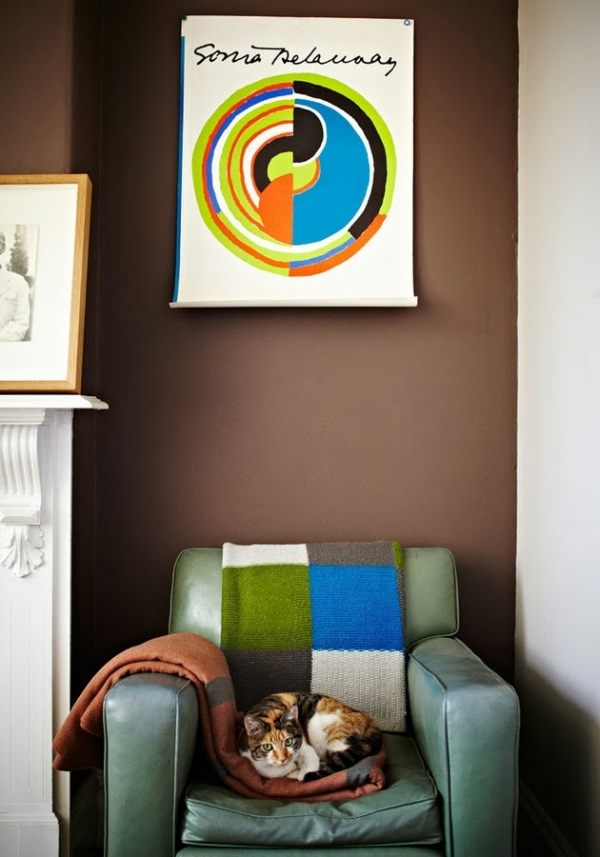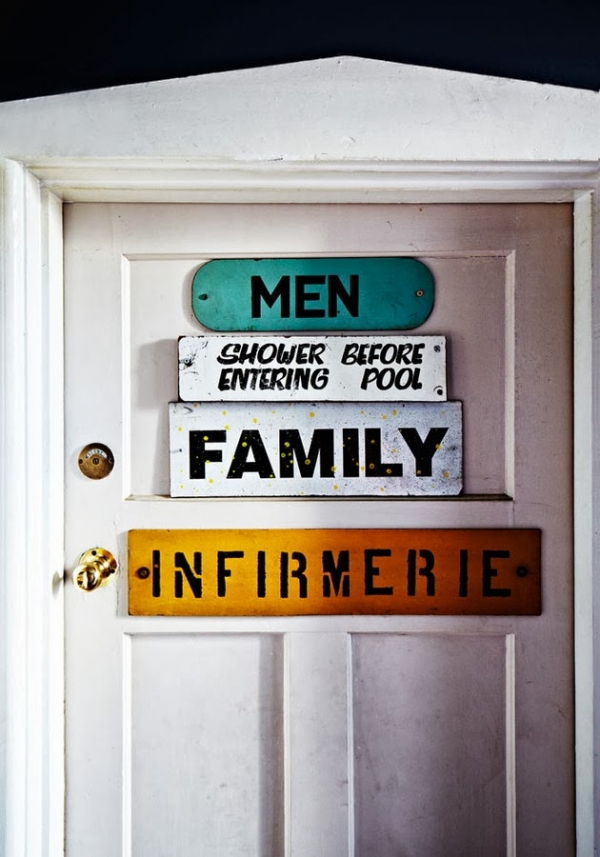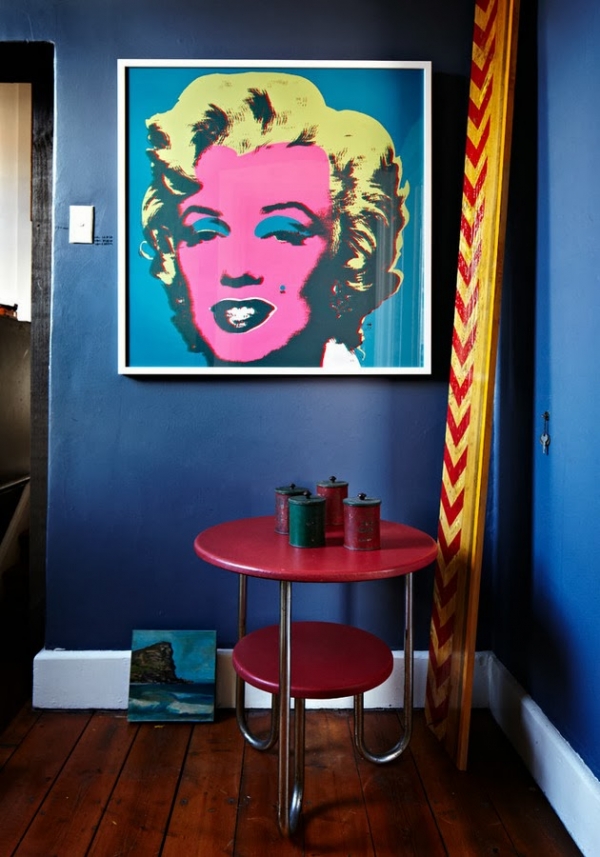 Images found on: Armelle Habib