A collaboration between Loretta Caponi and Salda Arredamenti has created the most beautiful home linens you could ever imagine. These stunning linens have been used to create a totally new standard in the interior furnishings world and have astounded all those who have seen them. Each piece of linen by Loretta Caponi has been tailor made to enhance the wooden carvings and furniture designed by Salda Arredamenti. Both companies are well known for their devotion to their craft and high quality but as a duo their work compliments each other wonderfully.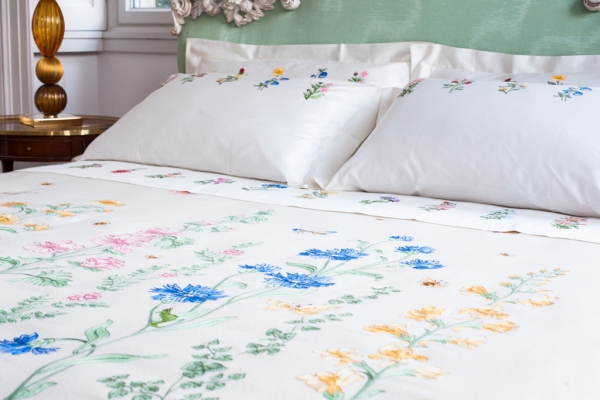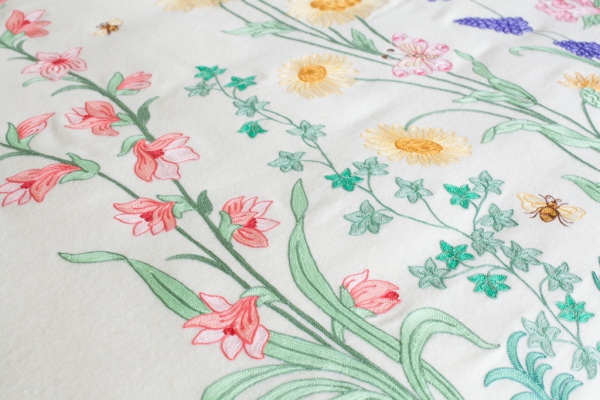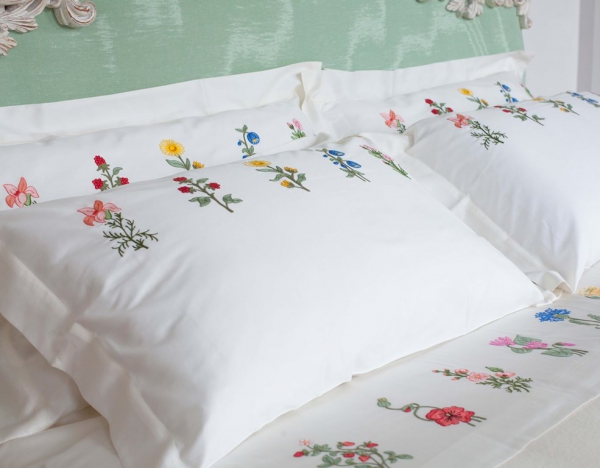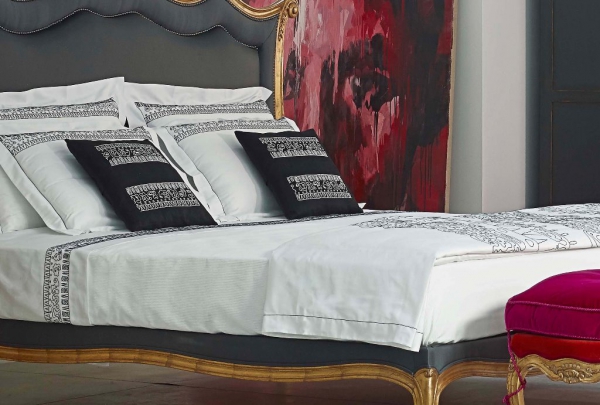 The two beautiful crafts merge together well with silk, wool and cotton embroidered by hand onto fine fabrics which are then used to adorn the furniture. Floral motifs have been used on multiple pieces, traditional Florentine embroidery is amazing to see on the placemats, pillows, bed linens and blankets we see on show. Attention to even the smallest of details is the key to this collaboration working so well, the luxury collection is a must see for anyone interested in interior design, fine crafts and traditions.
Whether your personal choice would be the delicate, realistic colored flowers that have been carefully embroidered onto beautiful home linens, modern geometric patterns that stand out against a stark white background,  luxury lace embellished bedding or placemats with a timeless appeal you will find the whole collection awe inspiring.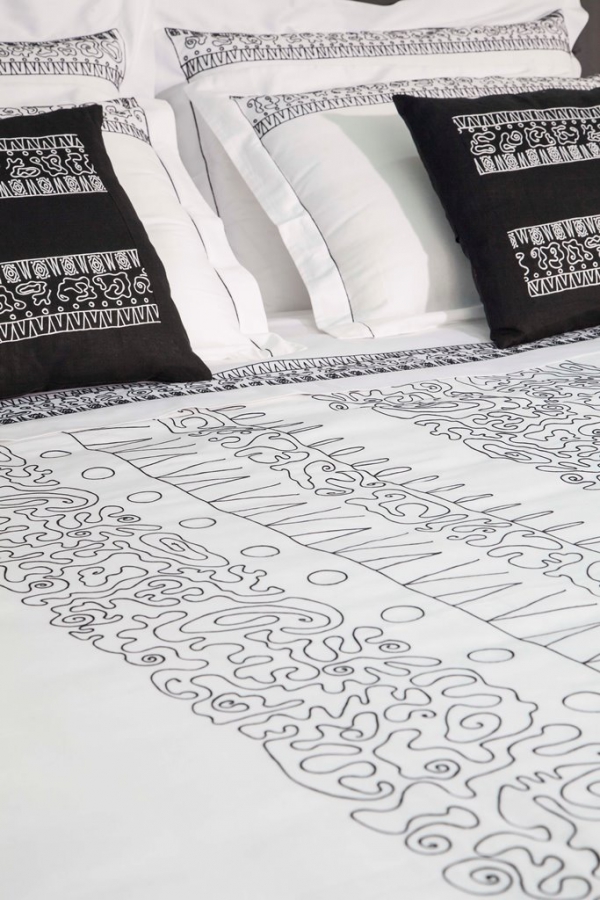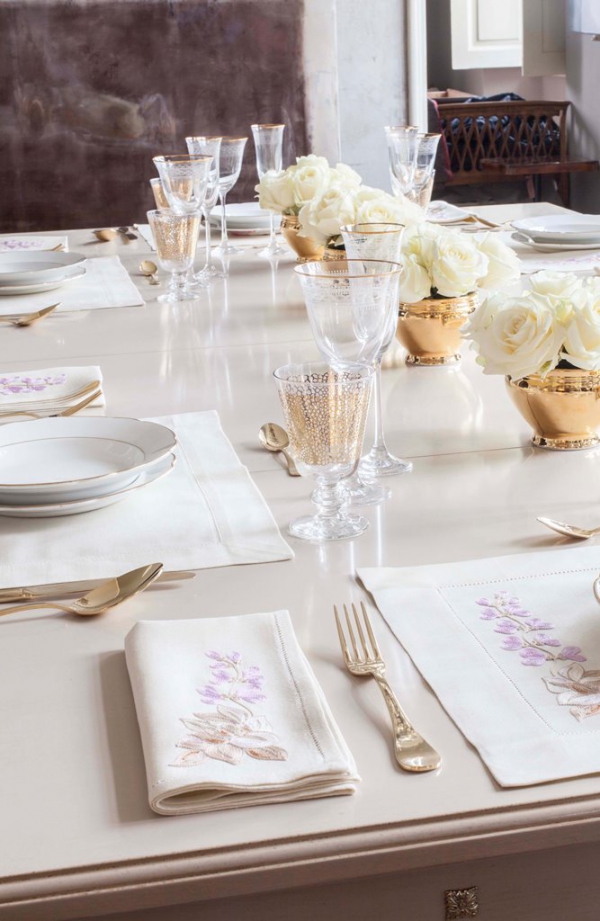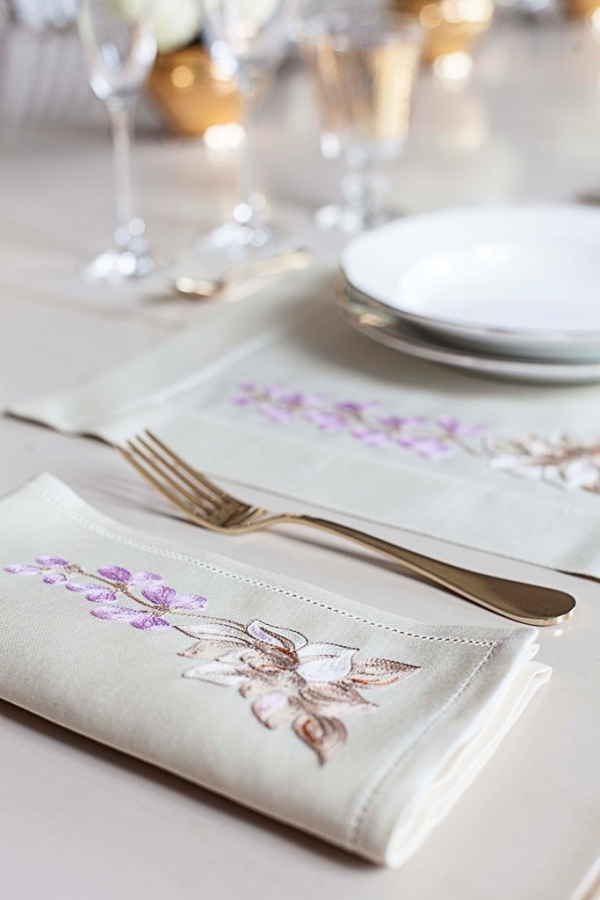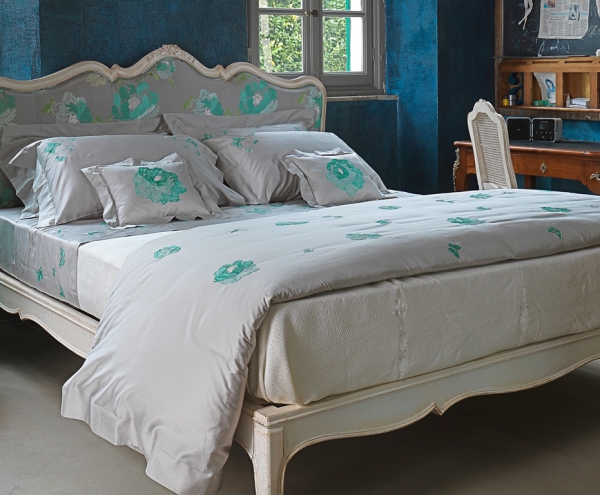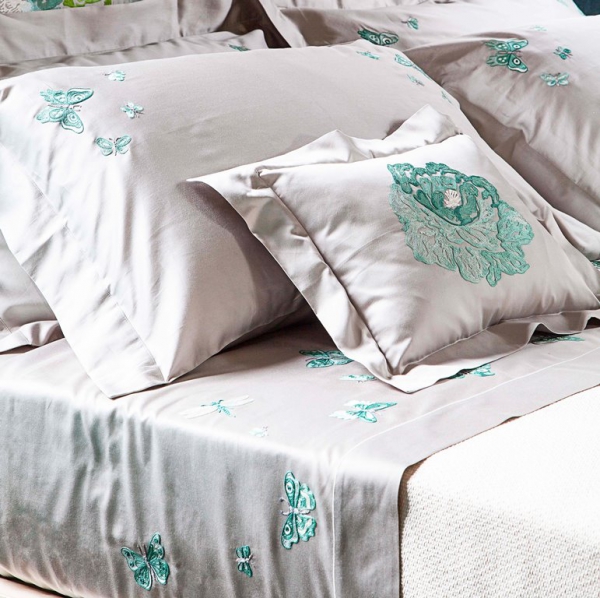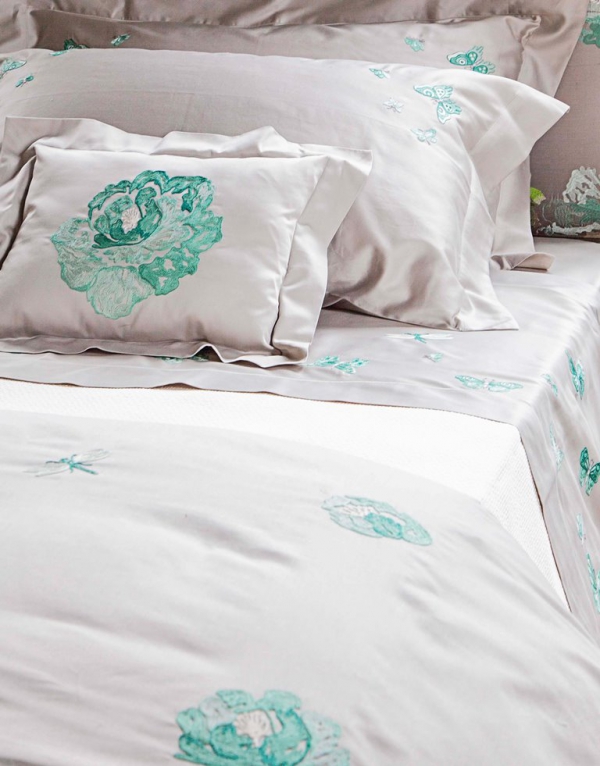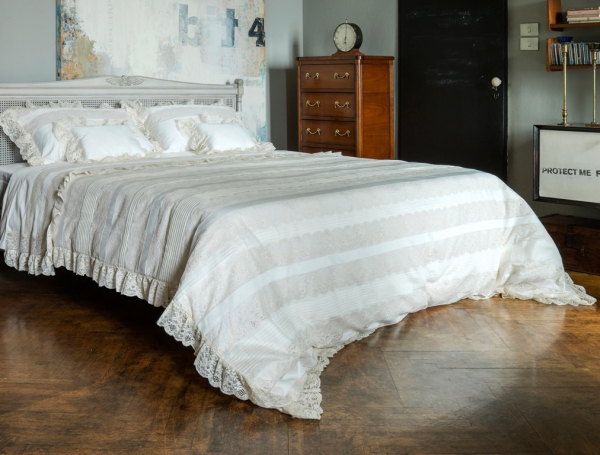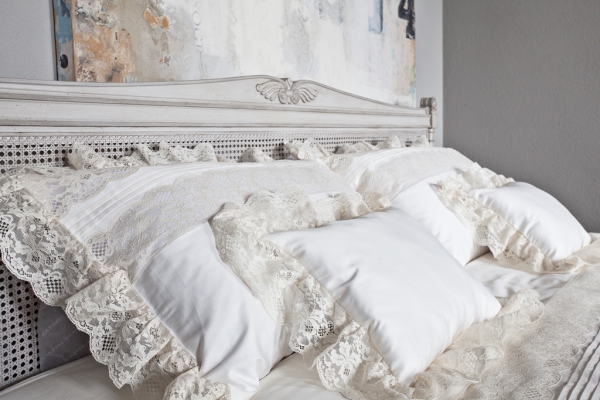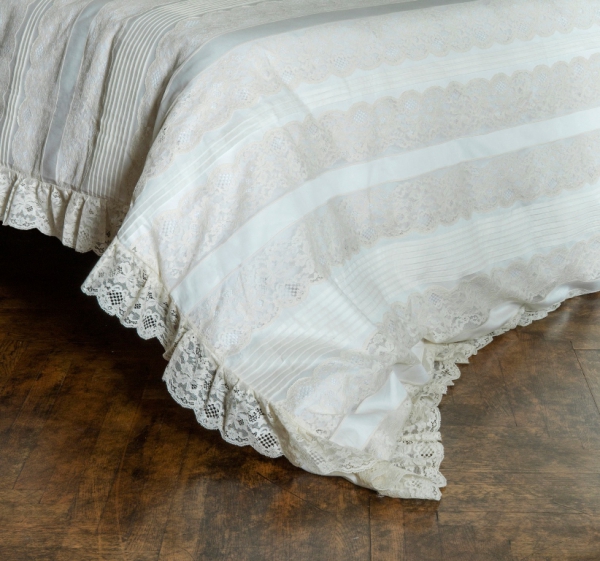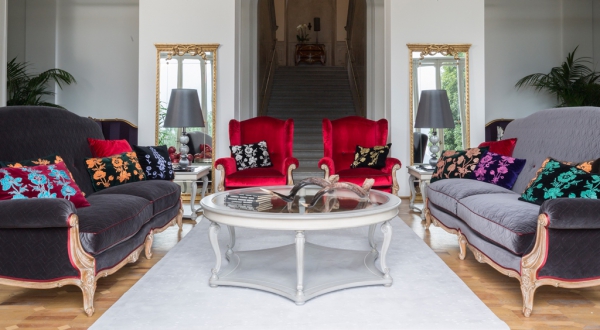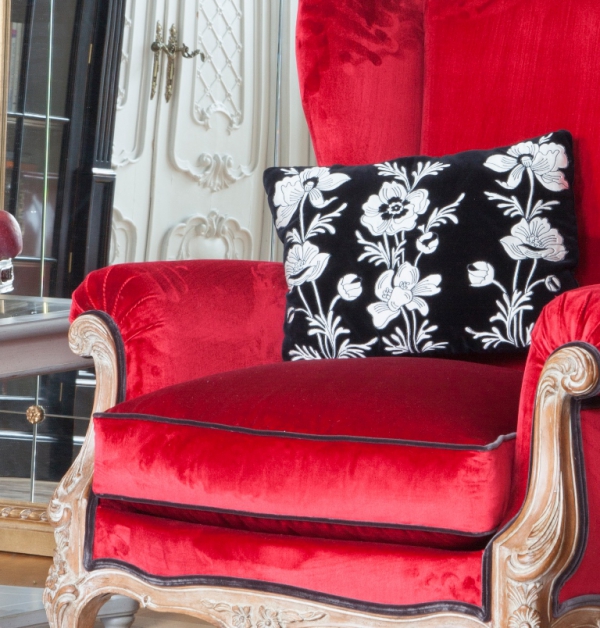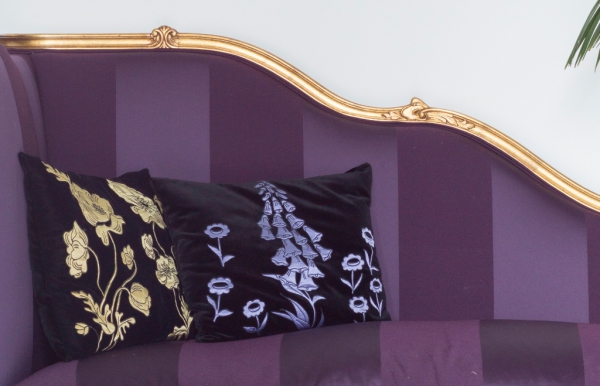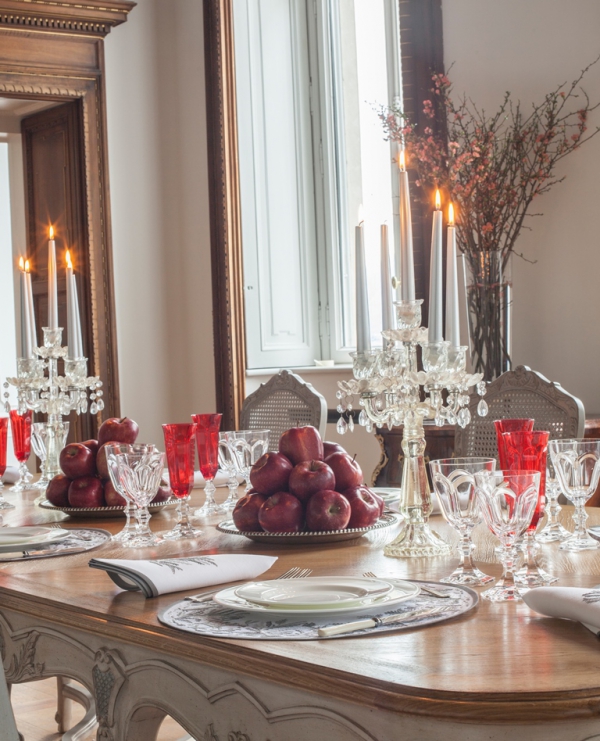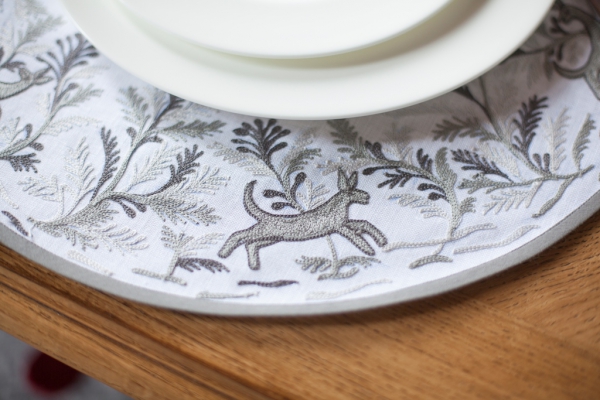 There is a clever synergy between these two highly experienced companies that creates the most beautiful pieces of home linen and furniture. All of the items can be seen on display in Milan next week 8 – 13th April 2014 and are eagerly awaited by many interior design fans and those that appreciate true quality and beauty.