Dining table decorations can come in a variety of forms, whether it's plants, dishware or even candles.  The dining room table can really use a little sprucing up and so here are a number of different ideas to use.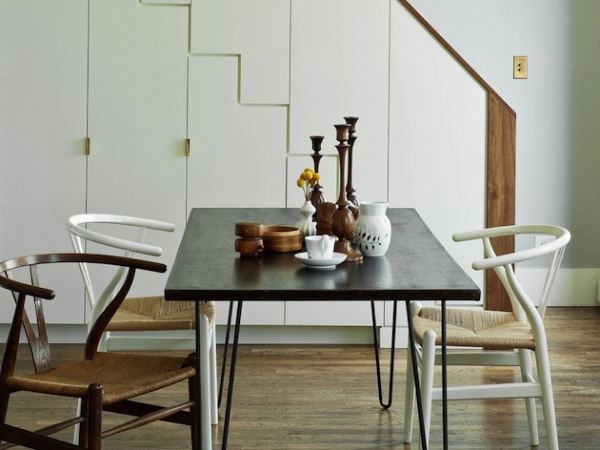 Fruits can be used in a number of dining table designs. A simple bowl filled with apples, oranges or bananas can liven up an otherwise dreary table. A more creative approach can also be used. Plates with berries on and around them can certainly look fantastic as a decoration.
Some dining table decorations also rely on traditional dishware. A fine collection of silver teapots, teacups and silverware will create a marvelous display for your table.  Glass also works wonderfully as a centerpiece. Find a collection of glass jars of various sizes and arrange them accordingly for a gorgeous and eye-catching piece. Dishware, when organized properly can certainly liven up a table.
Of course, candles have often been used for decorating an otherwise bland table. Candles can come in a variety of shapes, sizes and colors. Mix and match these for a stunning centerpiece. Don't forget to find some fine candle holders as well.
Plants, like candles are a very traditional way to go in terms of dining table decorations.  Few items can make a room feel brighter and more welcoming than a collection of vibrantly colored flowers. Whether it be a single vase with a large plant or many smaller jars of posies, plants certainly create a welcoming atmosphere and are an excellent choice of table decoration.
These are just a few centerpiece ideas for a table decoration. These ideas can even be combined to create far more exotic and brilliant designs that are sure to be envied by all.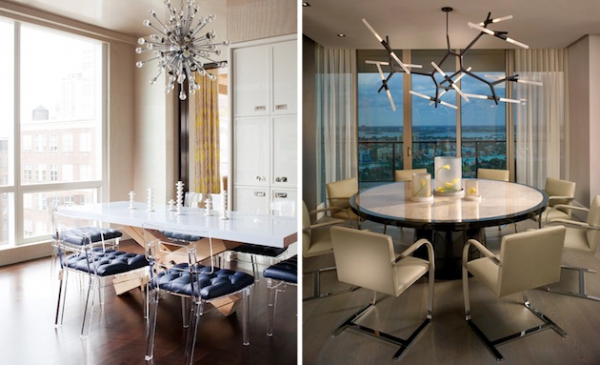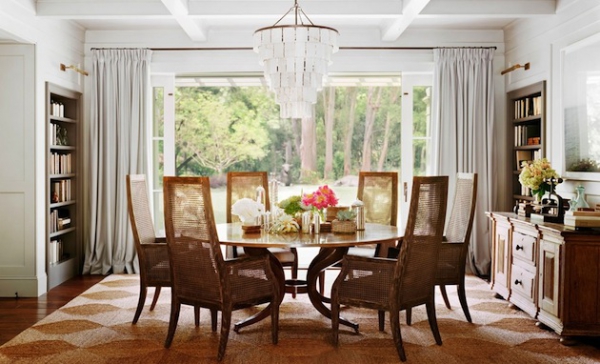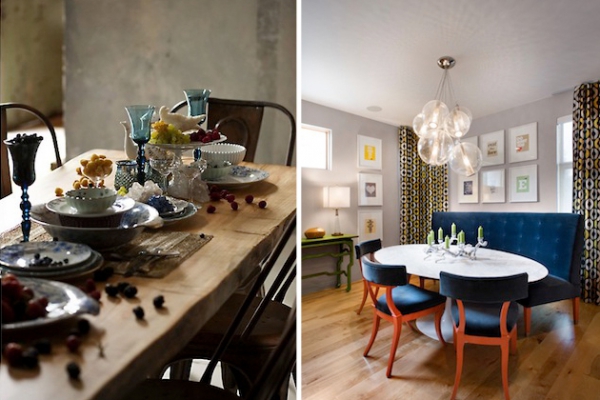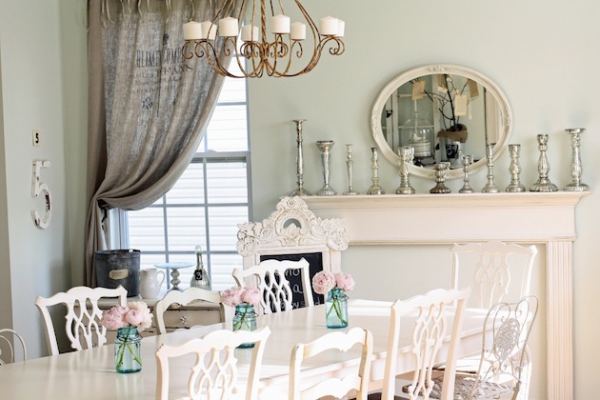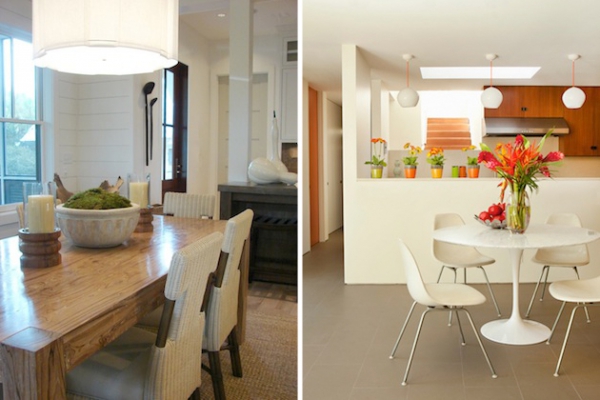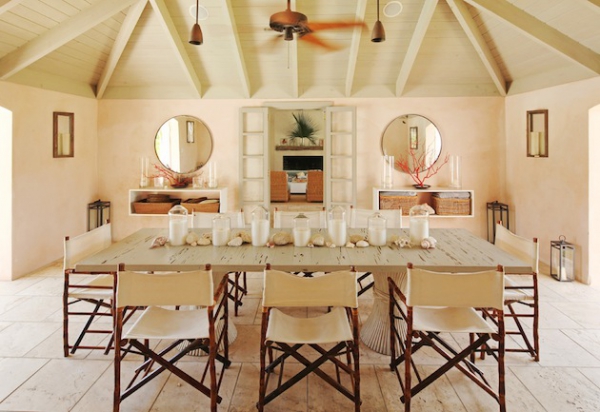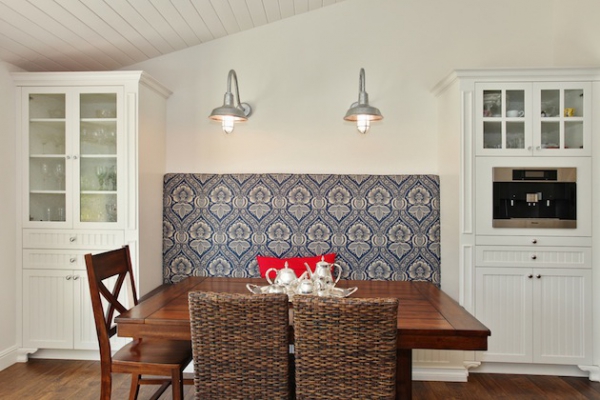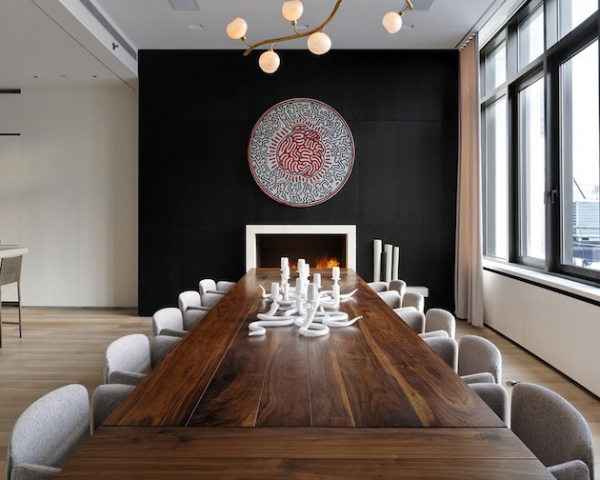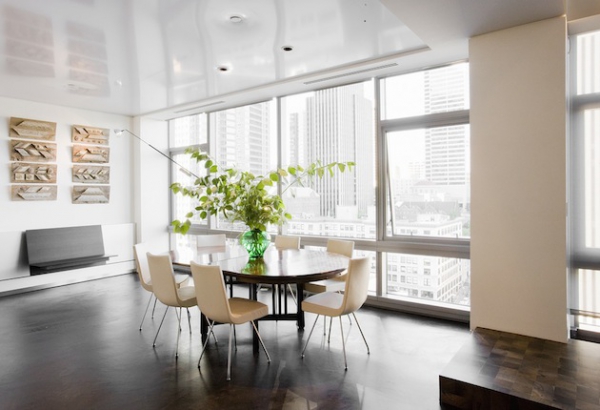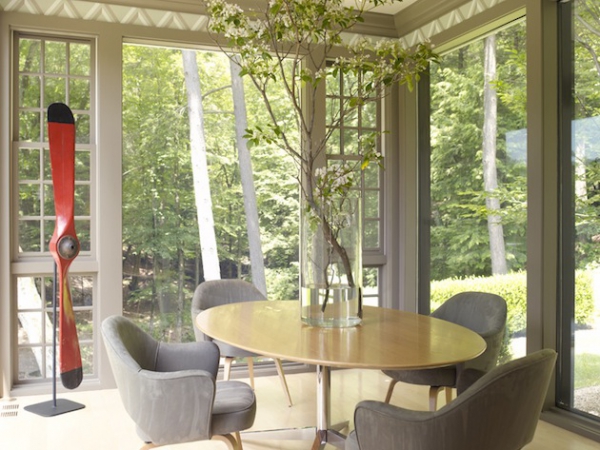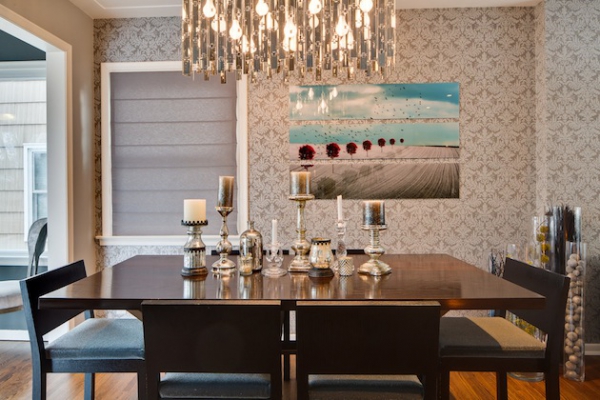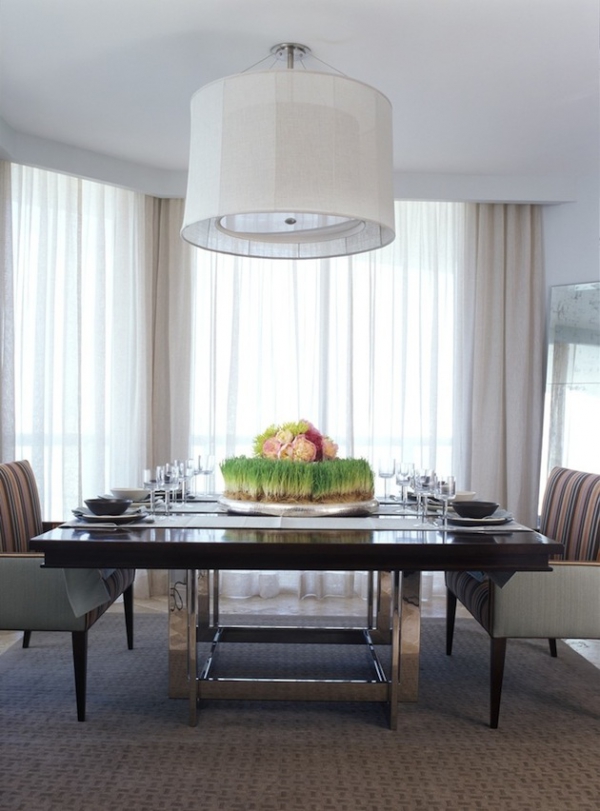 Images found on: Pinterest