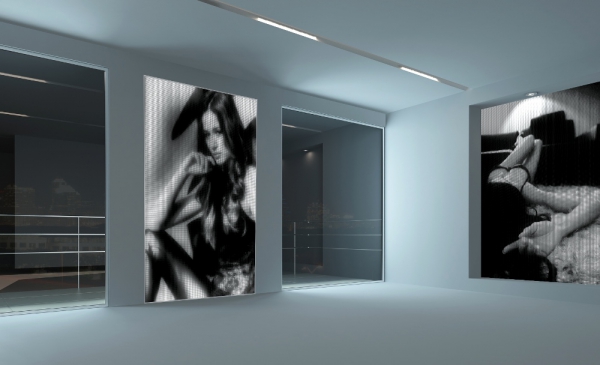 Take a look around your home right now. Pay special attention to your walls. What kind of art do you have gracing them? What kind of statement does your wall décor make? If you have nearly bare walls, you may find yourself completely inspired to change that thanks to the mosaics art that is featured today. This stunning artwork is the collective brainchild of Simone Zeffiro and Wojtek Pawlicz. Zeffiro is a well-known photographer in Italy who creates his signature by producing powerful black and white imagery that conveys bold statements. Pawlicz is the owner of a wall décor company called Mosaics Art London that create very intricate artwork that will always be the center of attention in your home. Together, this dynamic duo decided to blend their talents into what you see now.
As we can see, every room features a monochromatic theme that seems to revolve around the captivating artwork, and rightfully so. Each mosaics art masterpiece brings out powerful emotion that pairs effortlessly into each room. It's a great idea to have wall décor that will speak volumes in a room with neutral colors.
The efforts of both Zeffiro and Pawlicz have created a whole new artistic field that stands on its own. Soon, the style of mosaics art will go beyond Italy. We think that it's a good idea to make sure your inspiration stays at an all-time high!