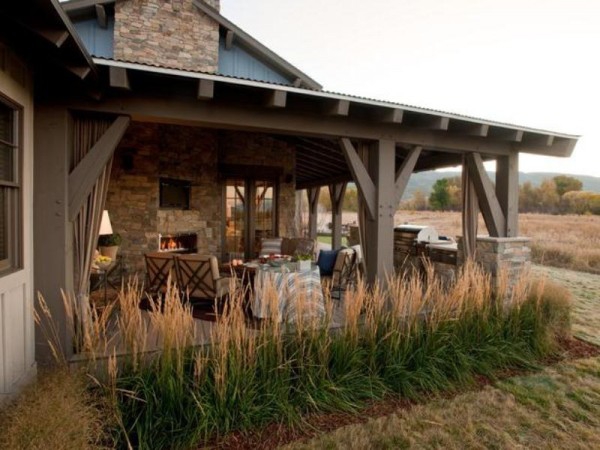 Decorating the outside of your home should be taken just as seriously as decorating the inside. When it comes to decorating a veranda or covered porch area to lounge in, taking some inspiration from this cozy veranda surely can't hurt. What especially makes this a cozy setting is the adorable furniture used in the space.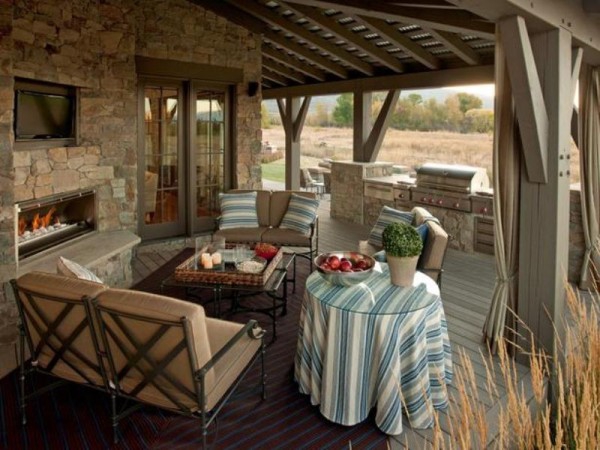 Rustic, antiquated looks always make a room (or space) automatically feel much more comfy and welcoming, much like this cozy veranda. The blue striped throw pillows and blankets and the table cloth bring an almost western feel to the overall look while the style of the furniture resembles that of the 1960's. The neutral colors of the chairs blend perfectly with the stone used in the walls while the darker brown used on the beams and structure contrast very well.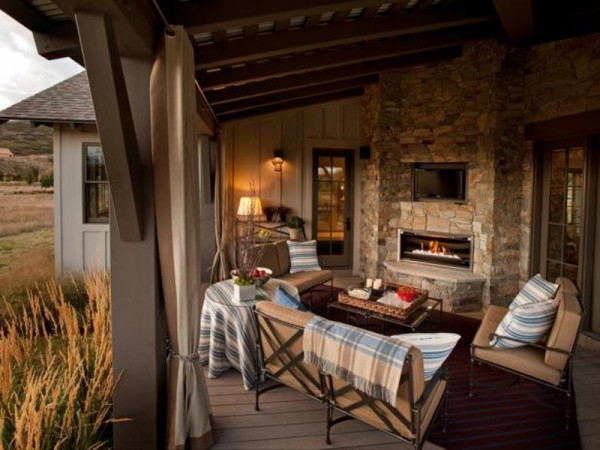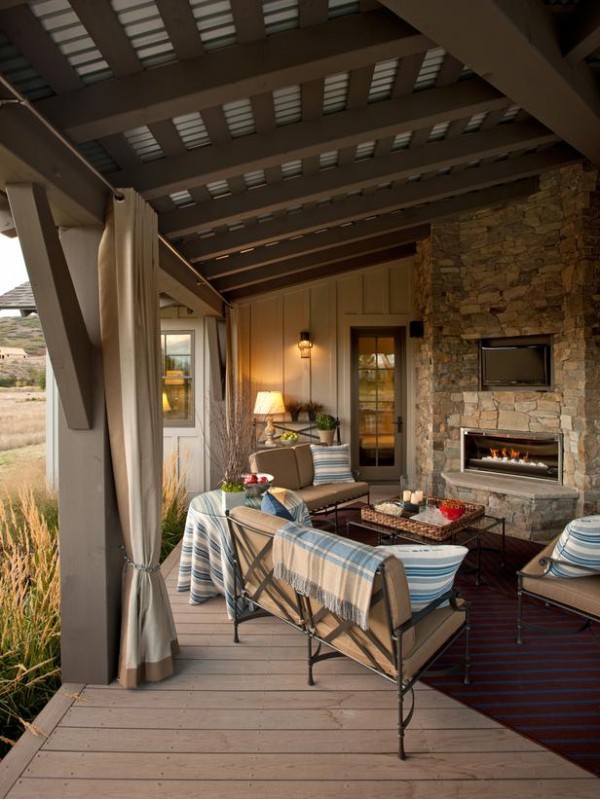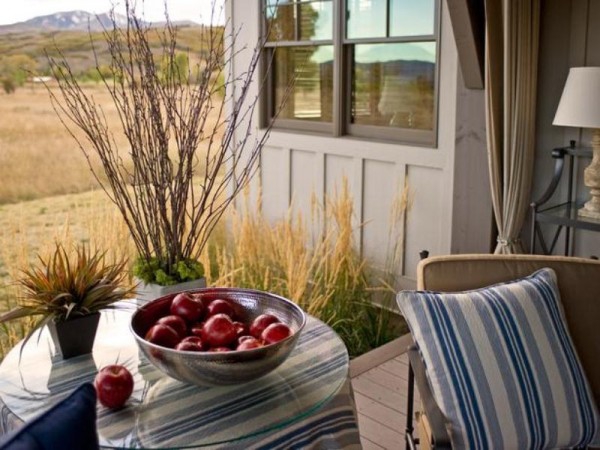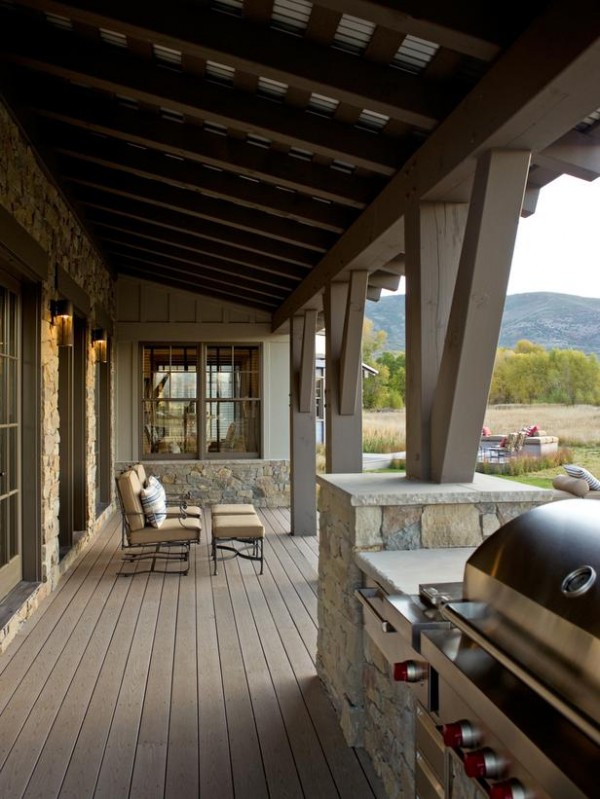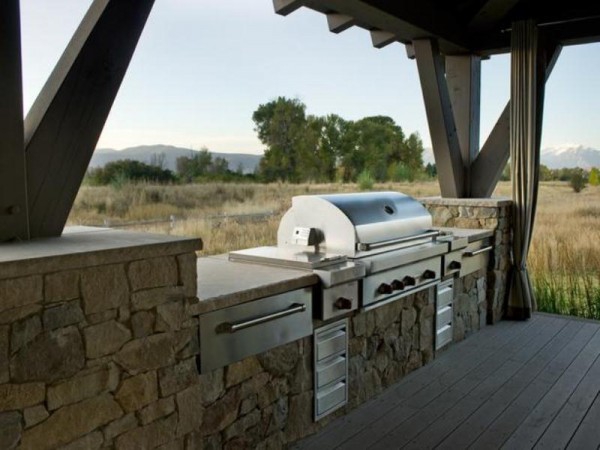 When you create a space like this you are making another area you can really relax and feel at home in. If anything, spaces like this cozy veranda become auxiliary living rooms.  And let's not forget that awesome grill that has been placed out there. Imagine summers hanging out on this veranda and cooking delicious summer treats, can't beat that!
Тext is copyright to ©Adorable Home – interior design and decorating ideas