We're not sure if we've shared this with you guys before, but we're a little bit obsessed with Moroccan interior design. We don't know if it's the bright colors, the fabulous details, or the magnificent arches, we just know we love it. So, to spread this undying love we have for Moroccan interiors, we decided to share some wonderful Moroccan decor with you. These were created by Moroccan Bazaar, and they are a beaut.
This courtyard is the very definition of fabulous. We love the stately cream pillars, warm tones, and breathtaking details. The gorgeous greenery is an outstanding touch, and you can almost feel the warm glow of the floor lamps.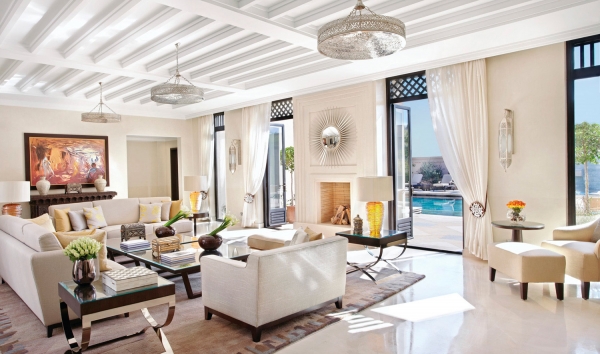 Moroccan decor works beautifully with bright interiors. The silver lights hanging from the incredible ceiling add a significant amount of glamour, and the plush furniture screams luxurious comfort. Huge doors open to the inviting outside area, allowing natural light and peaceful breezes to flow into this delightful Moroccan decor.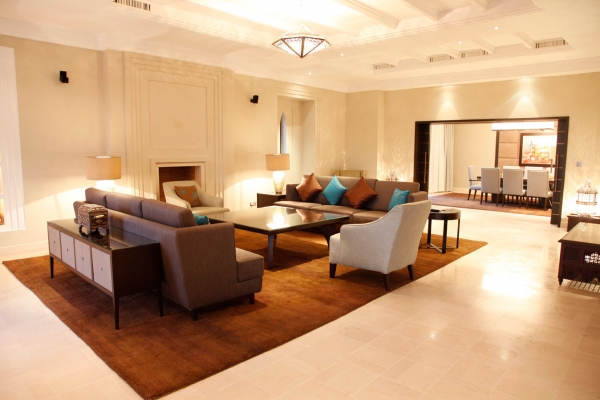 This one toes the line between contemporary and Moroccan. We adore the polished simplicity in this design. The ceilings are absolutely fantastic and we love the alluring blues and browns.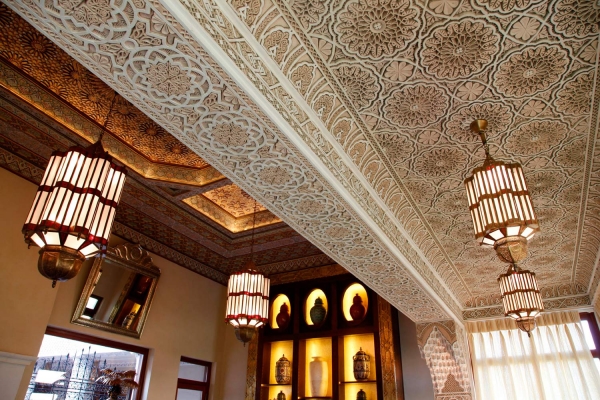 The detailing is simply breathtaking. The ceiling lights contribute to the opulence of the space, and the wall full of vases and the leaning mirror, create a huge amount of interest.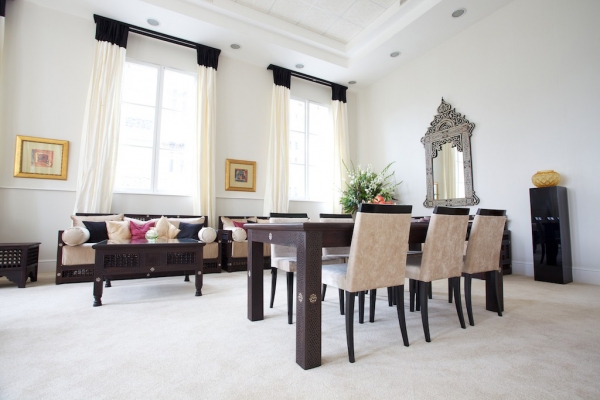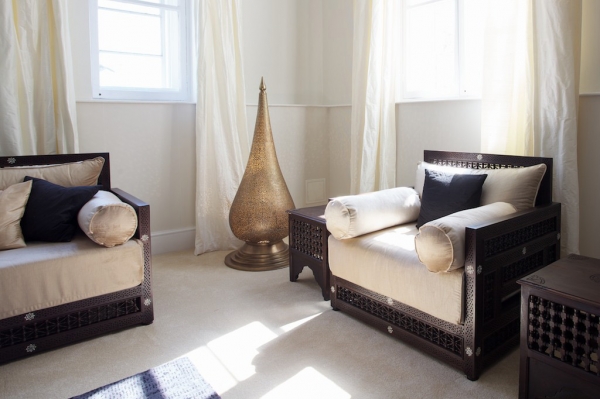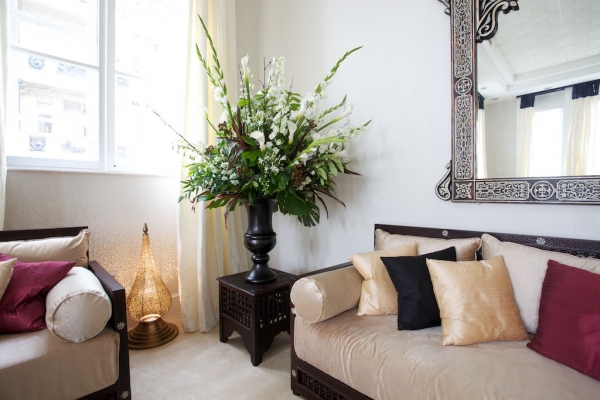 The contrasting colors in this space are phenomenal. Exquisitely large windows, decorated with stylish curtains, fill the wall. The mirror is positively beautiful, and the gold lamp is just perfect.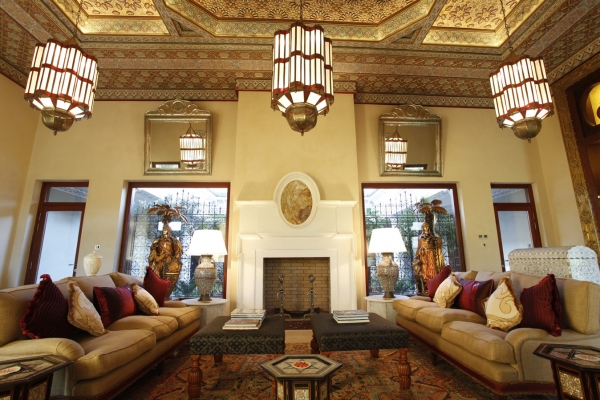 This room can't be described as anything but grand. The leaning mirrors are also employed in this space giving the room even more of a unique feel. A deep red flows throughout the design, complementing the beautiful browns and fashioning a luscious and luxurious atmosphere. The large windows brighten this marvelous Moroccan decor, opening up the space.
Just beautiful.