What better way to bring the springtime feel into your home than with a decorative spring wreath! They're easy to make and you can incorporate them into your home in many different ways. Here are the seven best ways to decorate with a wreath.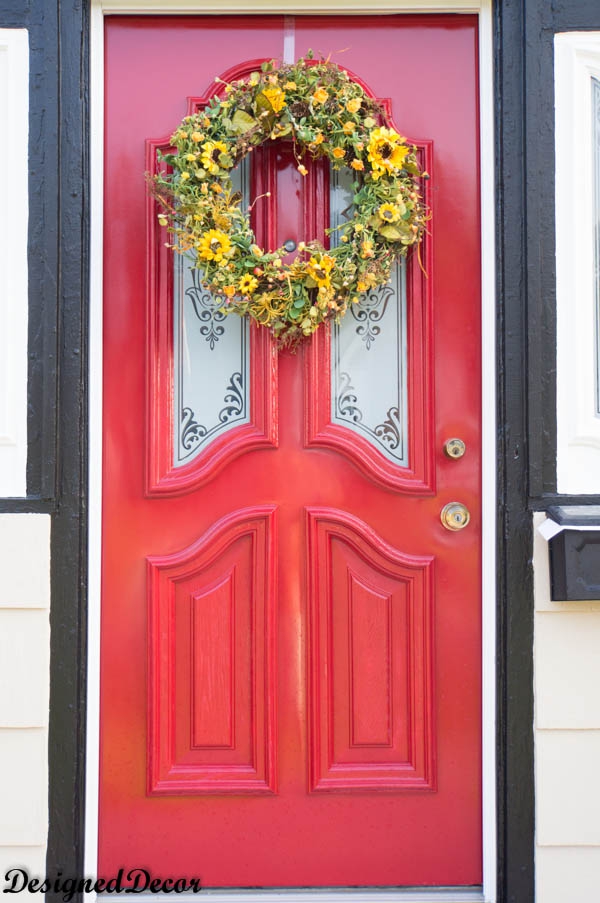 1. Your front door
This is the quintessential way to display your spring wreath. It's a cheery welcome to any guest and makes the whole front of your house look great. Via Designed Decor, view post here.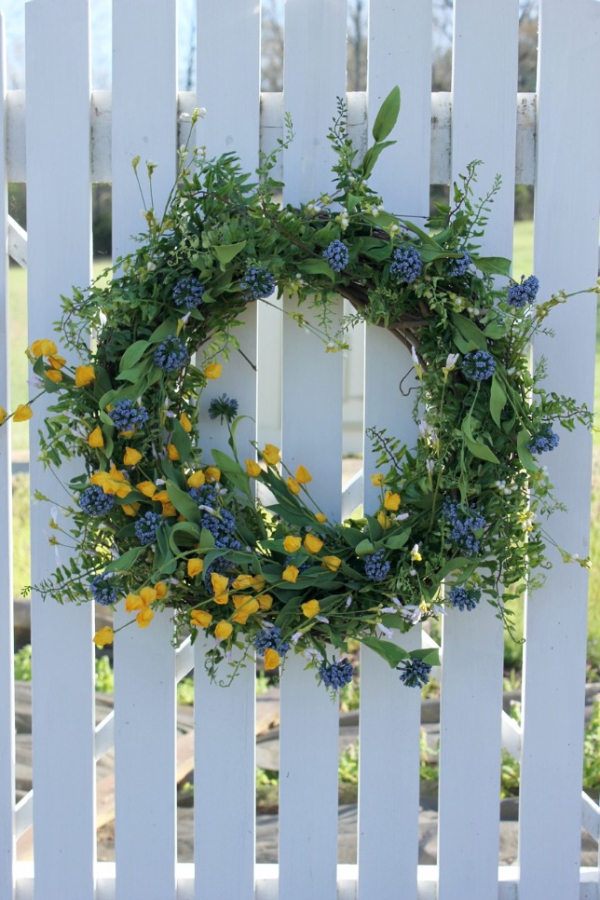 2. Garden wreath
Similarly, you can don your front yard gate or garden gate with a wreath to give your yard a charming cottage look. Use this wreath decorating style to beautify your backyard for any outdoor get-togethers this spring and summer. Via DaisyMaeBelle, view post here.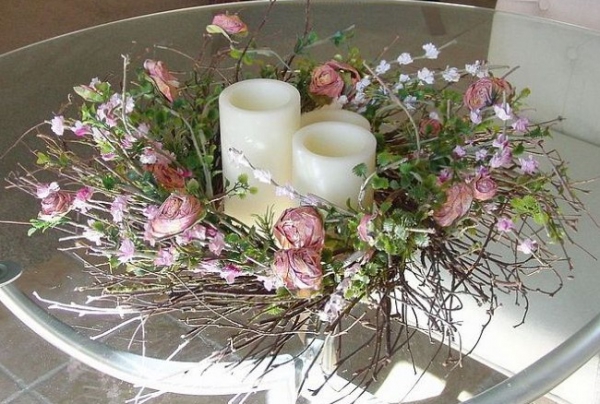 3. Wreath centerpiece
Why not bring the beauty of a spring wreath to the dinner table? Use the wreath as a centerpiece element, encircling candles or a cakestand. What a great twist on flowers for the table! Via Robyn, view post here.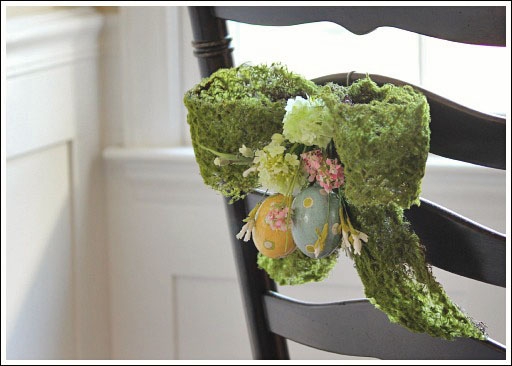 4. Hung on the chair with care
Another fabulous way to dress up your table is to tie spring wreaths to the backs of your chairs. This style looks the best when you use a beautiful, prominent ribbon. Via Decorating Ideas Made Easy, view post here.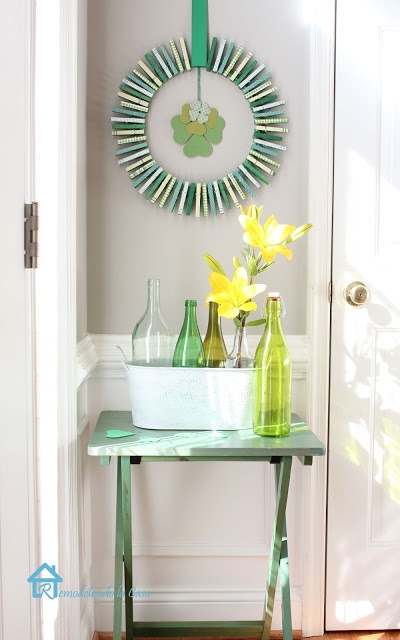 5. Eye catching hallway wreath
Bring spring to every corner of your house by placing a spring wreath in a key focal point. Hanging an artful and colorful wreath is the perfect way to dress up nooks and hallways. Via Remodelando la Casa, view post here.

6. Freshen up your furniture
Using just tacts and ribbon, you can include your large furniture pieces in your springtime decor too! Pin the ribbons to the inside of the cabinet door- and voila! Instant style! Via Town and Country Living, view post here.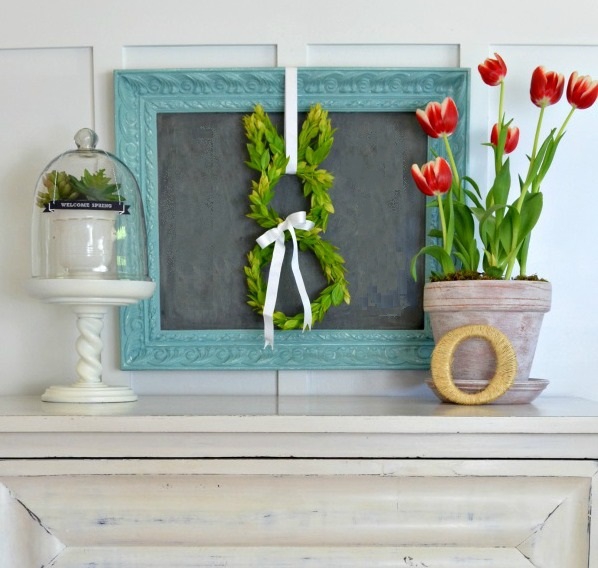 7. Refined framed wreath
If you display your spring wreath against a framed background, you can hang it anywhere in the house for a refined and polished springtime look. A framed wreath makes a particularly great addition to any mantle or entry table vignettes. For a more rustic or vintage look, hang the wreath over a mirror instead! Via Simplicity In The South, view post here.
To learn how to make a spring wreath yourself, check out this guide for crafting beautiful spring wreaths from DIY experts at Hometalk.