For those who've been hearing about quilting but haven't given it much attention, let's first explain what quilting is, anyway. So, this is a sewing technique of stitching together layers of patchwork fabric to make a thicker, usually padded, piece of cloth. But this is just the 'boring' part.
Far more exciting is that quilting is an art in its own right! It was born out of the limitless genius of people's artistic creativity and never-ending passion for beauty. Just like music pieces together tones into a superb harmony, quilting masters the art of piecing together fabrics of different textile designs, prints, patterns, and colors to create an article of remarkable aesthetic style and personal artistic taste.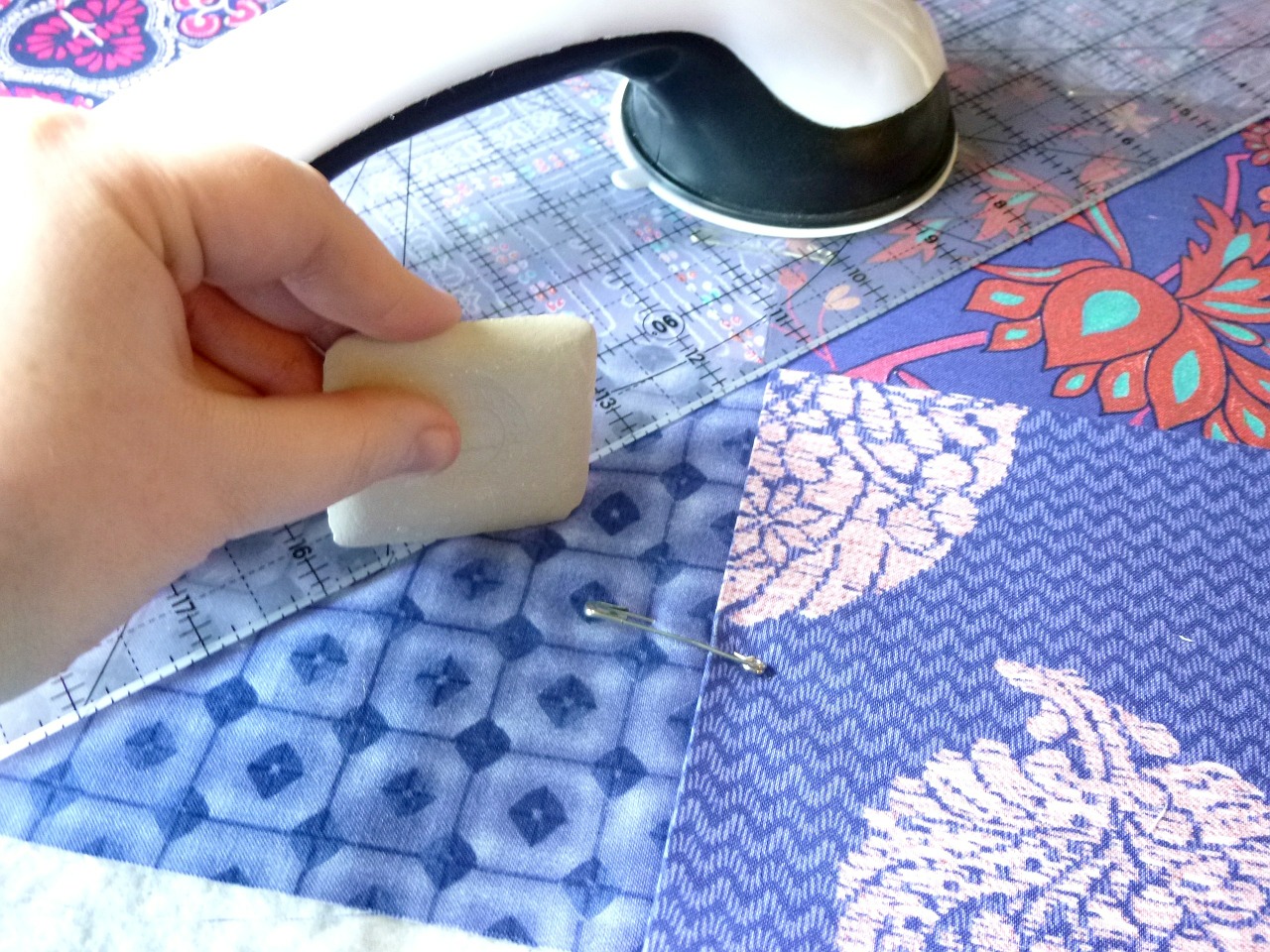 To help in mastering the craft of quilting there are hundreds of tutorials available. Quilting prints and patterns can be found in various sources, ready to use and implement according to personal taste and artistic views.  Professional artists dedicate their skills to creating original quilting fabrics in bold and bright colors. We are in love with the textile designs of Kaffe Fassett! His works have a distinctive style dedicated to contemporary urban life.

In home interiors, quilting has been recently enjoying large popularity. The unique patchworks find use in various interior styles for being able to add aesthetic color accents as much as soft cozy feel. Let's list some of the most common applications of quilting at home.
Quilted bedcovers are among the earliest known applications of the quilting craft.
They are true masterpieces in terms of combining various textiles, patterns and colors into an extraordinary interior décor piece. Practical, too!
Through adding a middle padding layer between the top and bottom fabric layers, a quilted bedcover is not just a pleasing the eye accessory, but also a soft and warm duvet to cuddle under.
Spread on the bed or folded in open dressers, quilted bedcovers never fail to add cheerful beauty and homey coziness in any room.
You can also have quilted bedcovers for each season of the year!
Quilted headboards are very popular in interior design styles such as shabby chic, eclectic, boho/ethnical, etc. similar interiors.
Through piecing together suitable fabrics and through applying different stitching techniques, you can create a most original focal point in your bedroom.
And let's not forget the unquestionable 'three-in-one' top benefit here! A quilted headboard is cheaper, can be frequently changed (which guarantees a quick interior makeover), and is easily maintained.
Making a soft and comfy bed for your pet is well achievable through quilting.
Carefully choosing specially purposed fabrics will allow easy pet hair cleaning off and comfortable maintenance to keep the bed clean at all times.
A quilted pet-bed can also be an attractive decorative element in the room interior.
Quilted covers for smaller furniture items are among the favorite 'tricks' of designers in introducing stylish pops of color in the interior.
Floor poufs are comfy articles that not only look good in any room, but also provide extra sitting places.
Dressed in quilted covers, however, these become more than that – colorful interior accents, cheerful conversation pieces, and statement items featuring personal style.
In beauty, originality in design and aesthetic purpose, quilted wall décor pieces can rival even pricey wall carpets.
Larger interior spaces will allow covering an entire wall, while in smaller rooms it would be wiser to hang a smaller (even framed!) picture-size quilt.
The effect is always stunning!
Table runners are always an exquisite table decoration in any cut, design, color and fabric.
Combined in a quilted piece, these essential aesthetic features become yet more expressive and produce an outstanding effect.
A quilted table runner can also be complemented with matching placemats for even a stronger effect.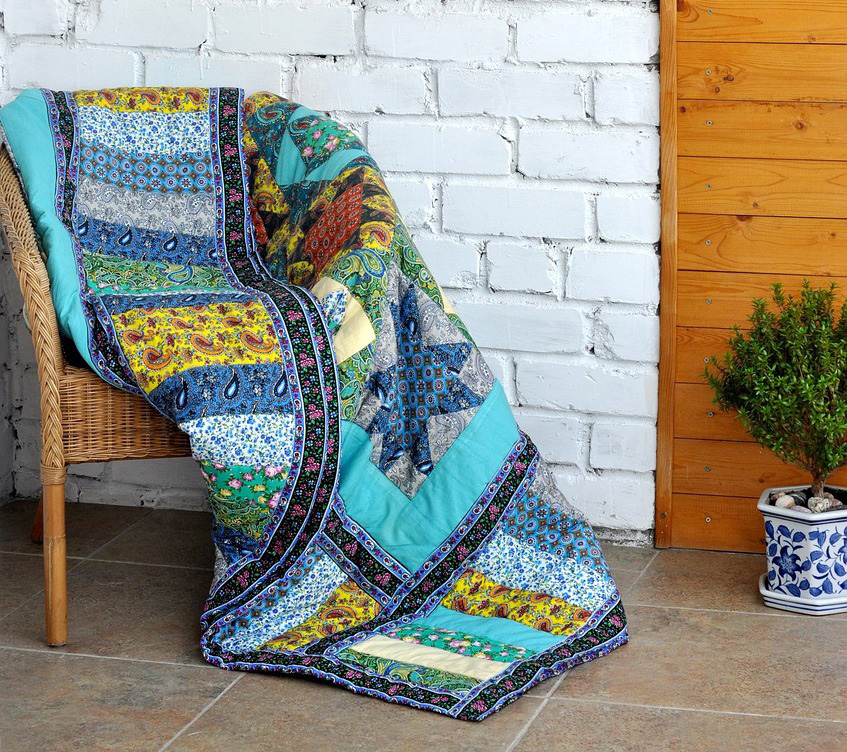 Pillows and throws are those 'smart' interior décor items that never fail to amaze with their multifunctional application and purpose.
They add color and style, they are practical comfort solutions, and they also ensure fast and easy interior makeover.
Dressed in quilted slips, pillows and throws turn into genuine textile jewels!