This takes sheer genius !  Translating the dilapidated into the cornerstone of a unique spatial vocabulary and aesthetic, the Brody House redefines boutique living to accommodate ephemeral dimensions of time and history.
Located in Budapest, Hungary, this vintage hotel breaks new ground in design and experience by celebrating its original form, details and construction dating back to the 19th century.
Refashioned into a benchmark of contemporary design in 2009, the hotel dives into texture, color and element to anchor its unique and fresh strokes in time-tested memories and appeal.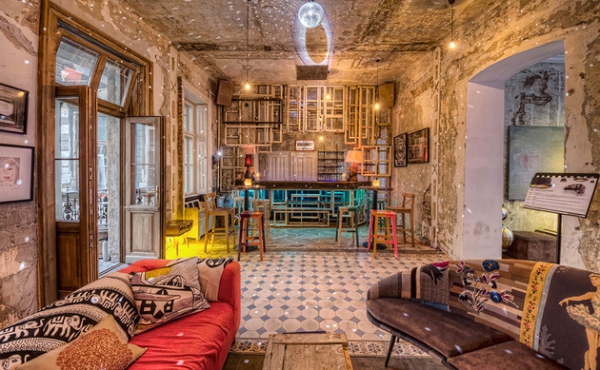 From entrance to the most private of chambers, every space and frame of the Brody House is a stunning contrast of texture, time and touches, woven together by a restrained color palette that is partial to neutrals. Art and accessories bring a dash of modern vivacity, introducing bold colors, themes and ideas into the elegant softness that permeates these spaces.
This vintage hotel is further revitalized by a careful contrast of lighting – soft, ambient and complementary in parts and bold, playful and defiant in others.
Thanks to the unique treatment and ample attention to design and detail, no two spaces in this boutique hotel are alike, drawn together simply by a common ancestry into a coherent identity. Celebrating the time worn appeal of materials and finishes, this design gives new meaning and charm to 'rough around the edges'.