If you are already aware of how we like to keep things exciting here at Adorable Home, you should already be prepared for us to shake things up a bit! Today's feature comes not from a home or even a restaurant, but an immaculate hotel in Barcelona!
Designer Patricia Urquiola teams up with the Mandarin Oriental hotel to help kick-off their fifth anniversary of operation.
Over 20 new suites were added, which gave Urquiola the chance to really enhance the hotel interior design.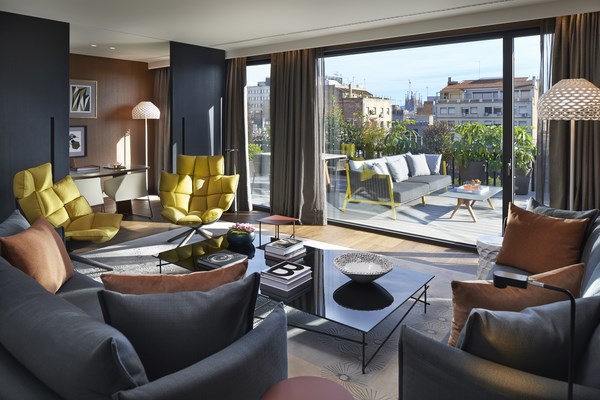 The design in general incorporates both European and Oriental styles that create a crisp contemporary look.
With Urquiola's brilliant touch, warmer colors were added along with complimenting patterns for the accent walls and floor rugs. With the rooms' extravagant windows, natural light is always in abundance maintaining the liveliness.
The rugs and included furniture were custom made by Urquiola Studio solely for Mandarin Oriental's new upgrades. Other furniture that was exclusively incorporated into the suites includes designs by Moroso, B&B, and Mutina.
Urquiola's hotel interior design in Barcelona blended beautifully with one of the main goals of the Mandarin Oriental, which was to make each suite feel like a home away from home to its prospective guests. One thing's for sure; the guests will never become homesick when visiting this amazing hotel!