Nature holidays just hit a new high with this impressive vacation rental that comes with wild elephants in the front yard! Built into the contours and choreography of the natural landscape, the Chongwe River House offers you a front seat to the beauty, experience and exhilaration of the Lower Zambezi National Park in Zambia. Flanked by the Chongwe and Zambezi rivers, this organic home anchors itself through a fluid architectural vocabulary that embraces the local vernacular with open arms.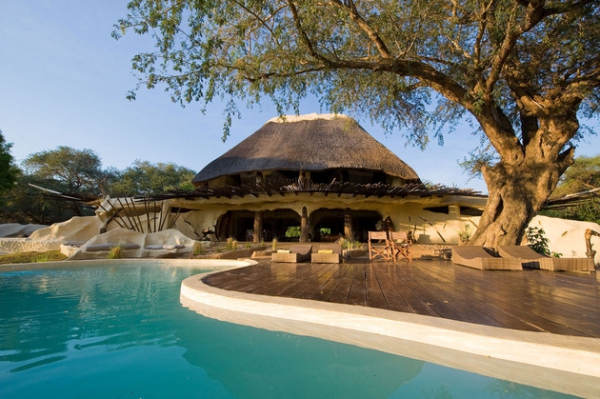 The River House is articulated as a semi-open structure that weaves the interiors and exteriors into a continuous symphony of the tamed and the untamed. Not only the social cores, but also the gorgeous private bedrooms edge out into the open, offering new experiences and intimate conversations with nature. Built and accessorized with local wood and ferro-cement, this organic home seems to almost rise out of and back into the natural landscape. Pebbles are used extensively to create hard landscaping within and outside the accommodation, while wood from a fallen Winterthorn tree is carved out to create dramatic furniture and interior statements.
The vacation house offers four generous en-suite bedrooms, laid out on a fluid footprint that follows the natural contours of the land. It gently undulates from the warm embrace of the River House into the wild and open. A pool outside balances the masculine tones of the built, supported by the spectacular flora and fauna that surrounds it.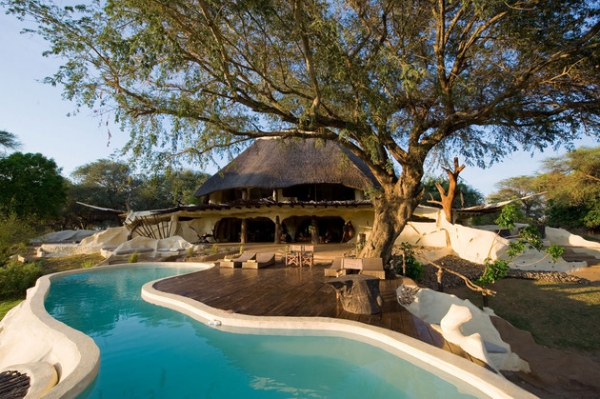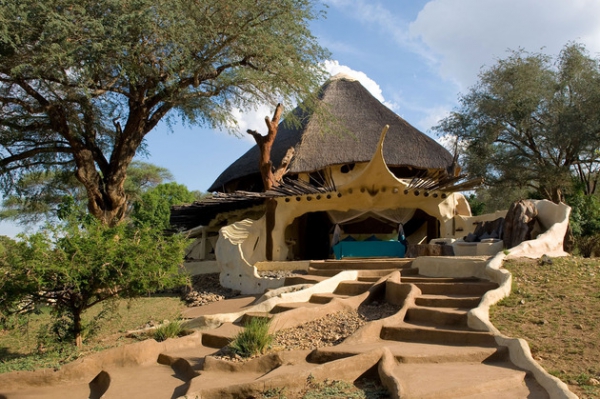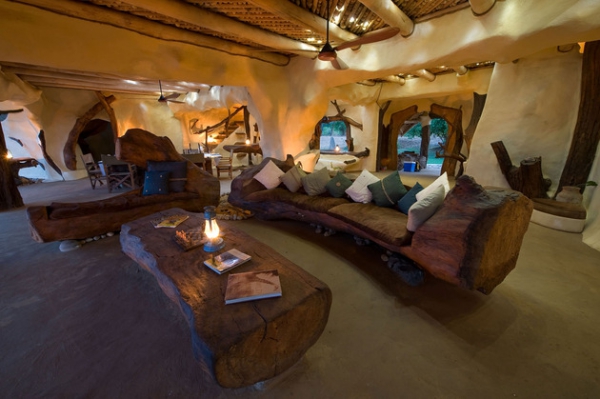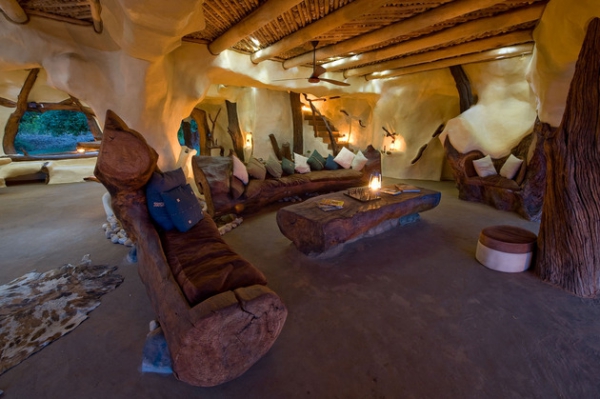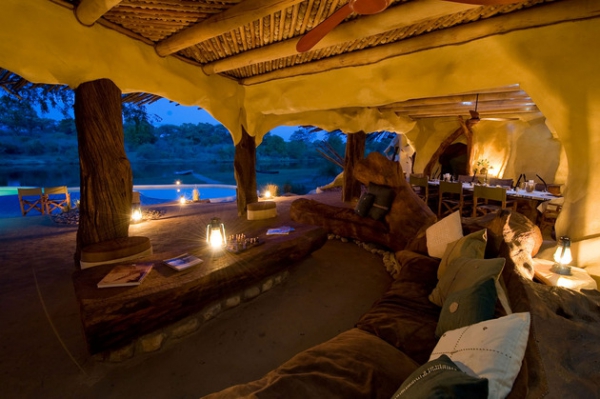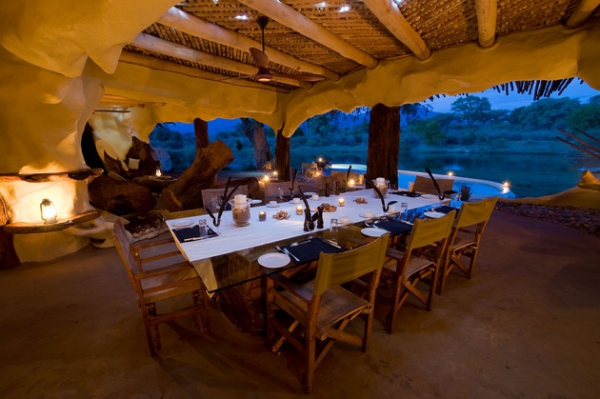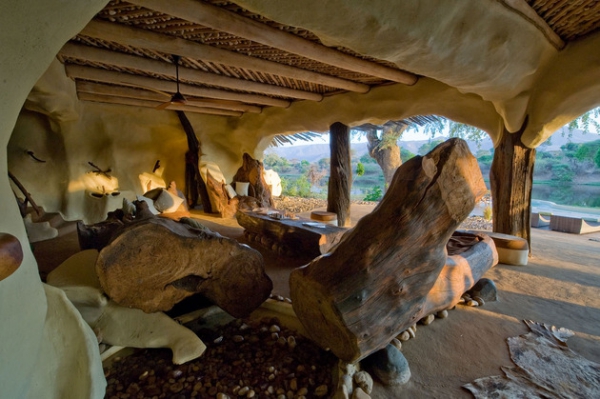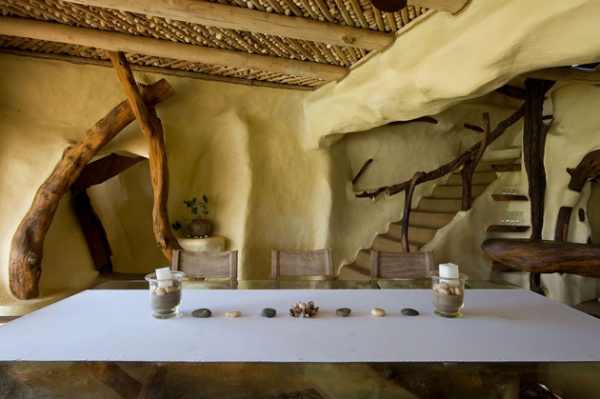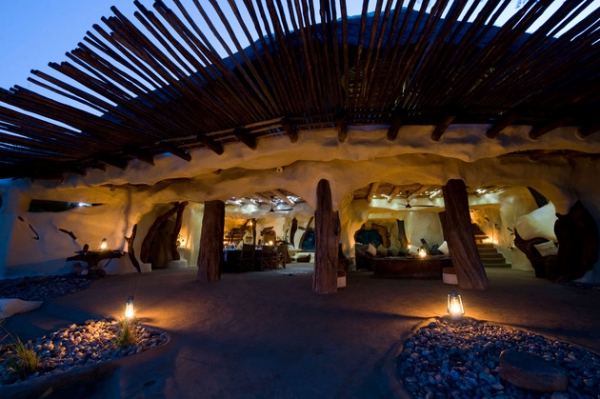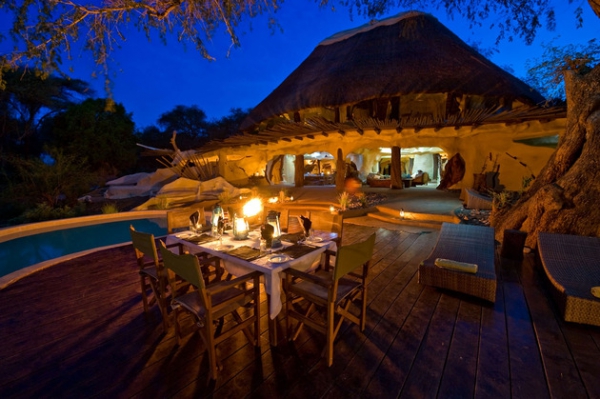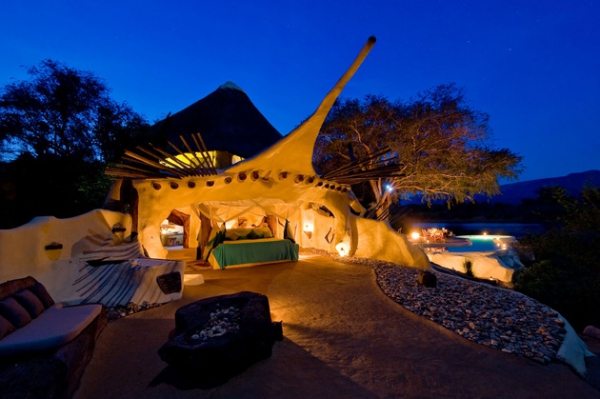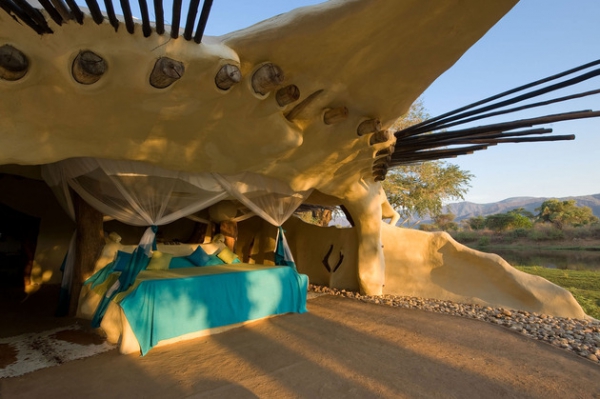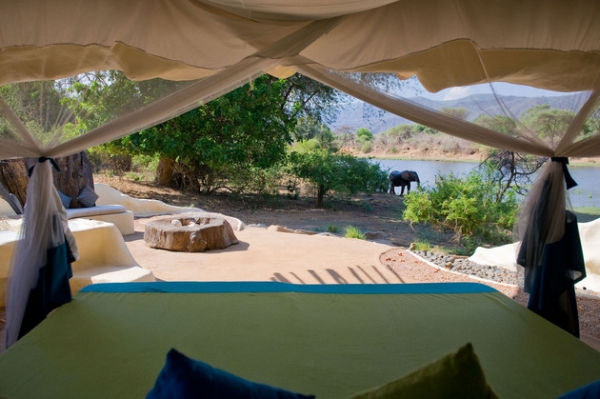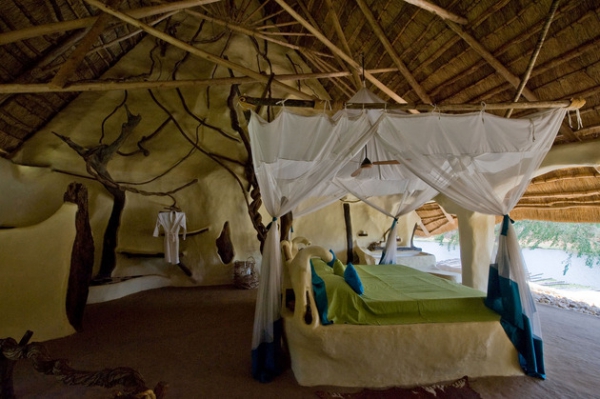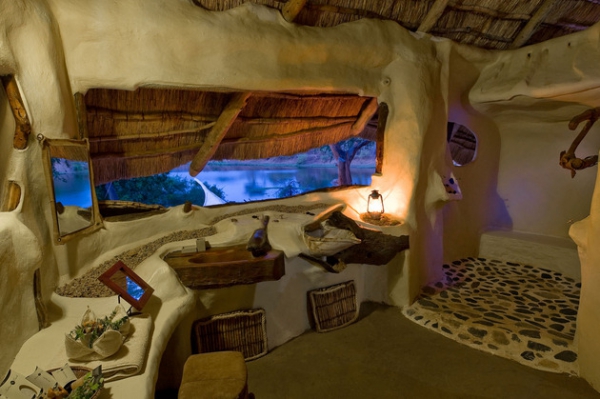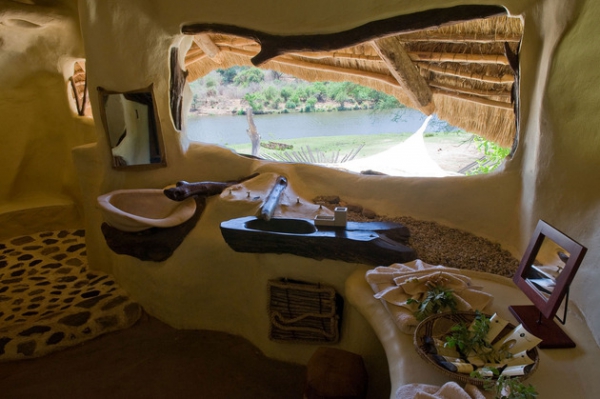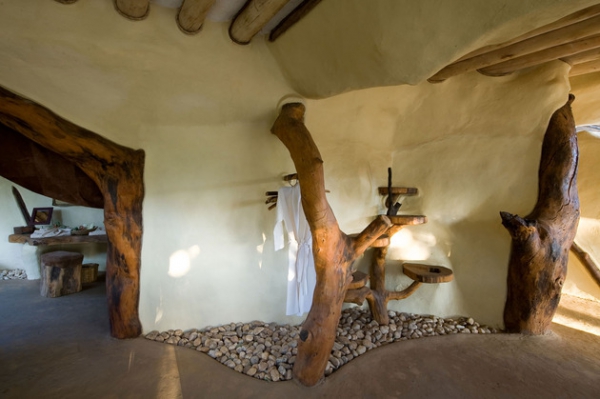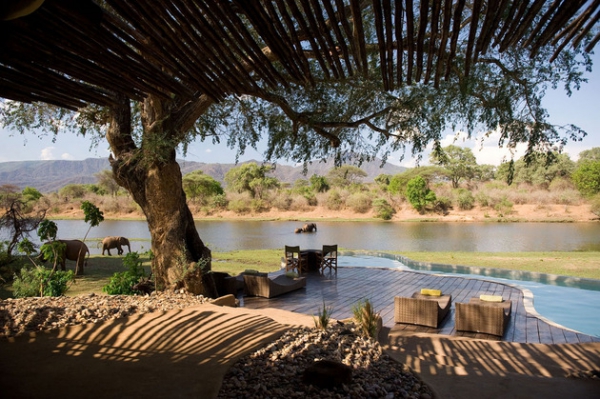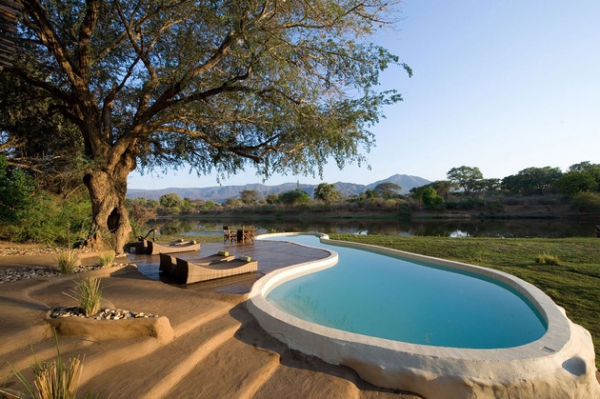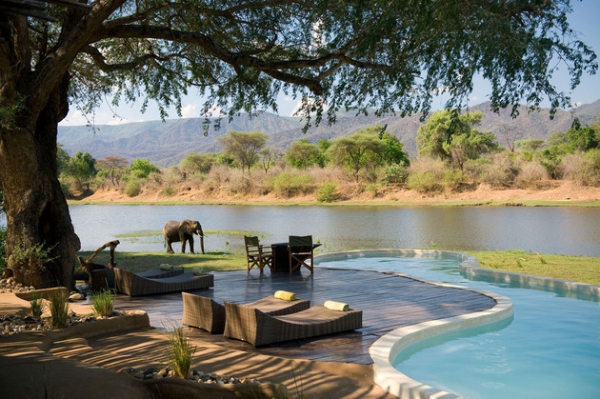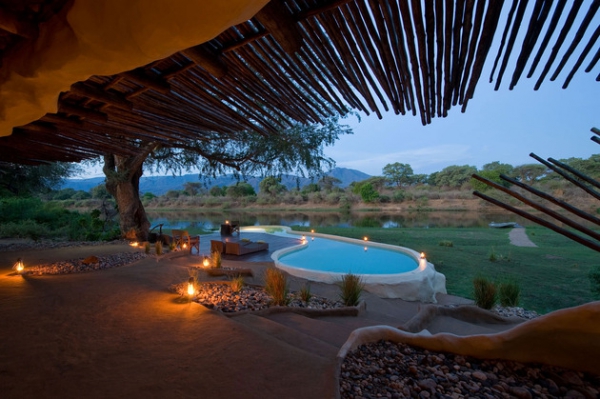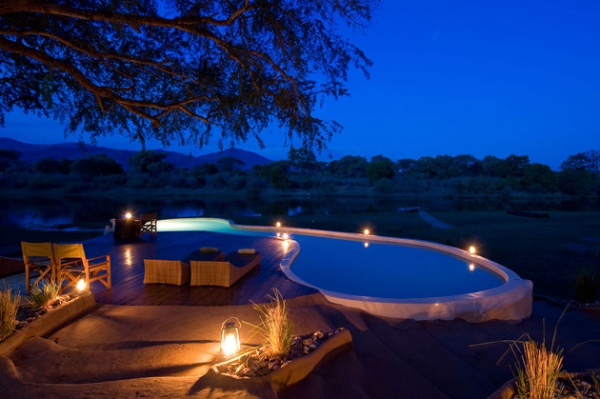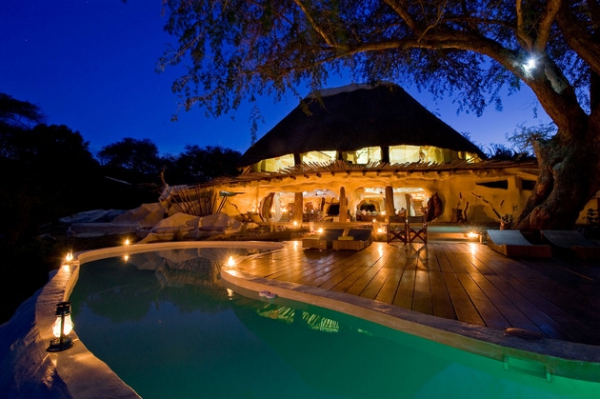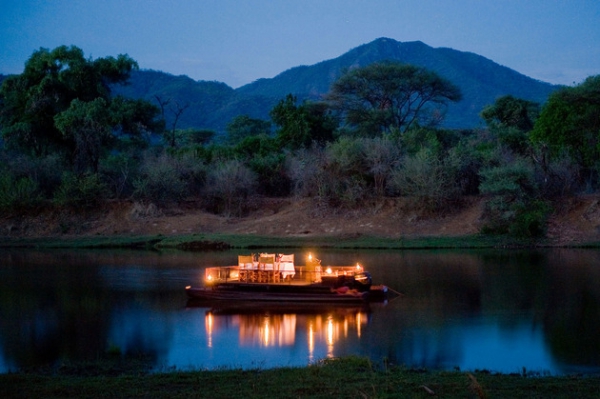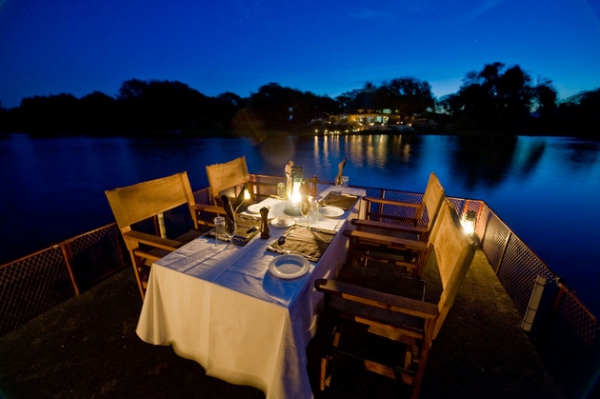 Photography: Chongwe River House