A treat for each of the senses, everything about this fabulous hotel in paradisiacal Bali is indulgent and lush. Australian architect Kerry Hill, who specializes in crafting tropical Asian spaces, creates an exemplary modern aesthetic that translates traditional intricacy and hospitality into a fresh architectural vocabulary. The result – a luxury exotic hotel, nestled amid tropical jungles outside the Ubud city center, which makes the most of its surroundings and vernacular, and the abundant potential therein.
Hovering above the Ayung river valley, the Alila Ubud is embraced by rich tropical cover that renders this hotel in brilliant shades of green and the lovely sights, sounds and smells that accompany it. Standing among nature at her best, the luxury exotic hotel turns to vernacular forms, features and materials to integrate its spaces and experience. Polished woods, grey stones, stunning sculptures, natural materials and thatched roofs offer visions into the past and future of Bali.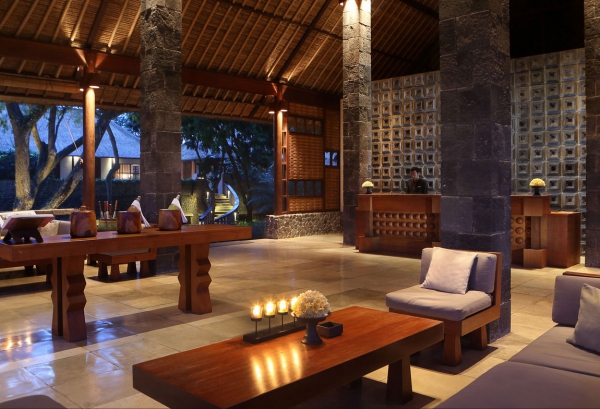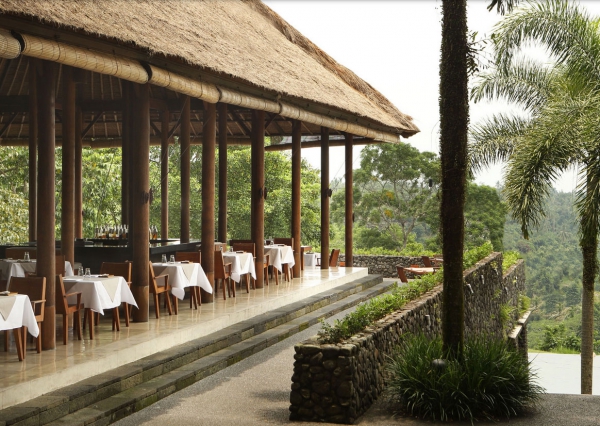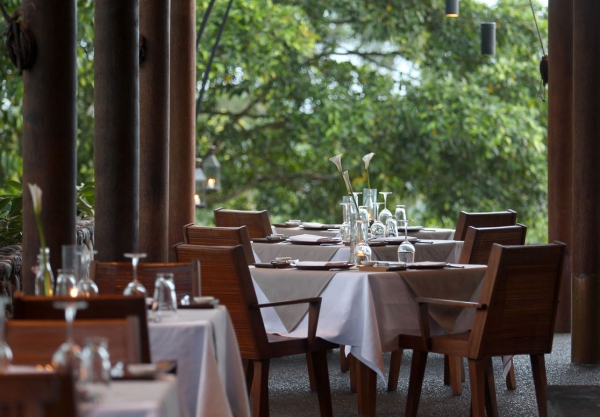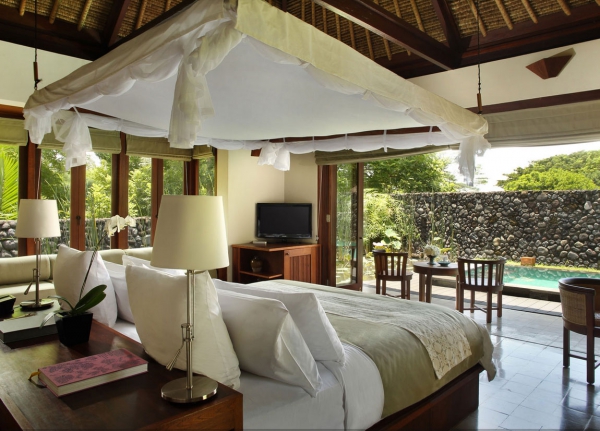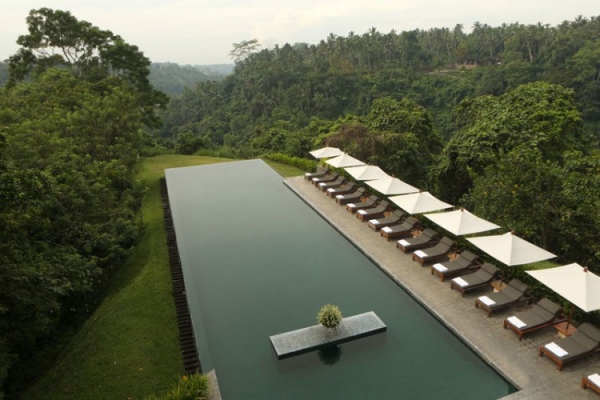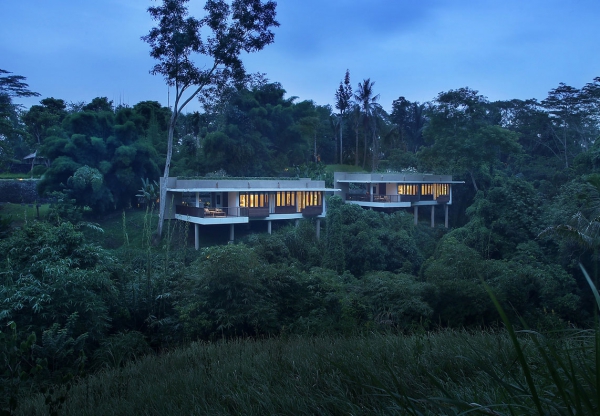 The Alila Ubud hotel offers 56 rooms and 8 villas; these are arranged around square courtyards typical of the region. The luxurious accommodation invites you to float away into a dreamy romance with nature, complemented by unobstructed canopy views, outdoor rock formed showers, and generous indoor and outdoor living space.