This office space is anything but bland! Home to Facebook and its creative team in Warsaw, Poland, this funky office design bends the rules to arrive at new work dialogues and boundaries for twenty first century productivity. Polish design studio Madama brings together the talents and creative pursuits of an array of young and vibrant local artists and product designers to invigorate the space with a generous dollop of genius. Anything but predictable, the office design breaks new ground, just as it benefactor did.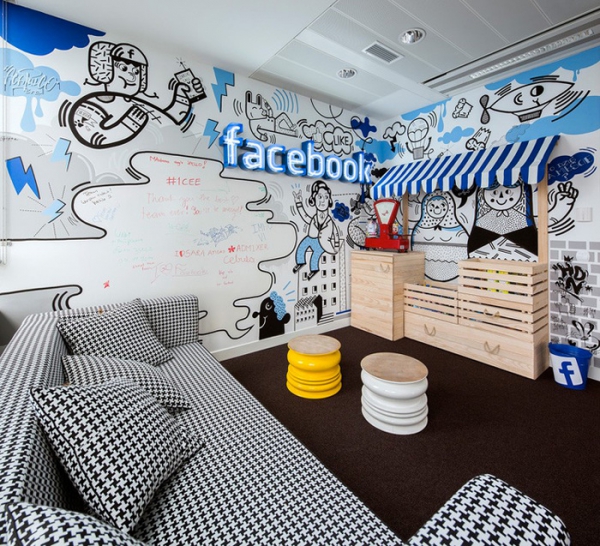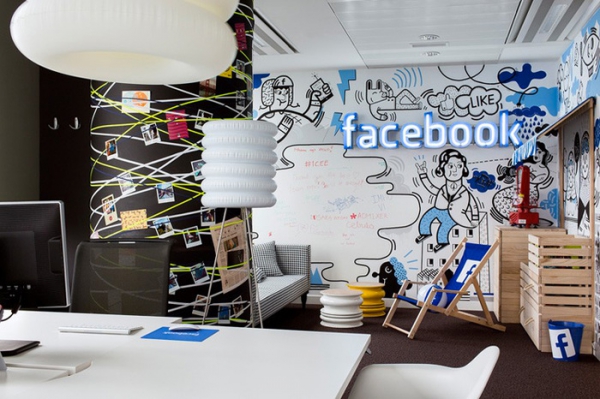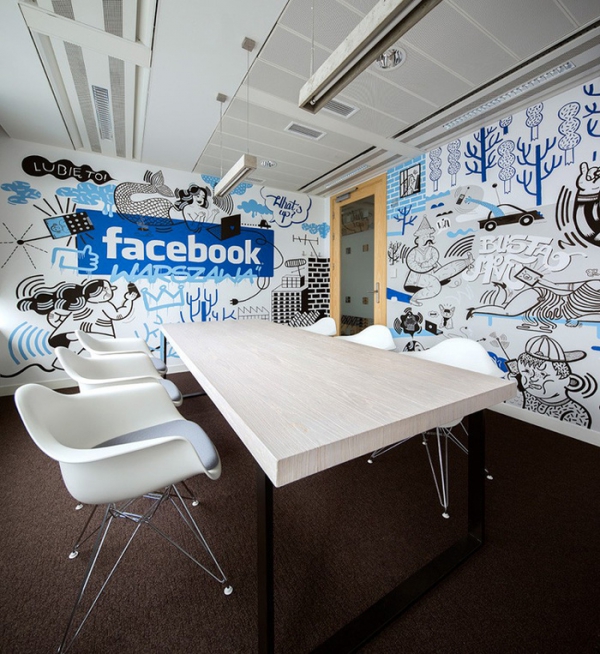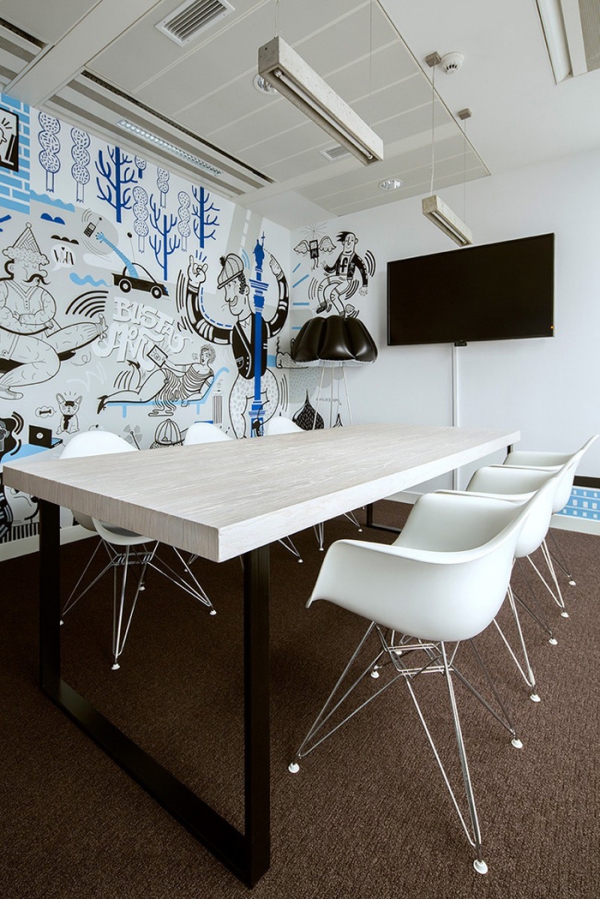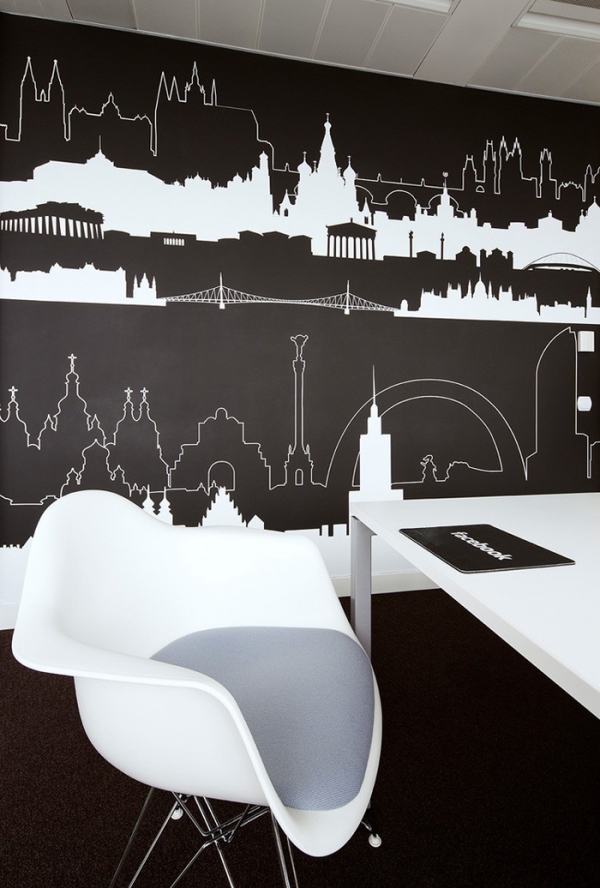 All images © Yassen Hristov
More than simply being edgy and innovative in its visual vocabulary, the scheme anchors the office space into the culture and spirit of its team, and the vernacular that comes with them. This funky office design therefore isn't just marked by vivid surprises, but by its deeply personal character-all with a touch of whimsy of course! The graphics designed and painted by Acapulco Studio renders this international giant in shades of East European witticism and tradition, while a careful selection of furnishings from young Polish designers introduces a spectrum of contemporary creativity and ideas into the space.
From space to silhouette, form to function this fun office pushes its team and visitors to new frontiers in social and architectural dialogue.