Letting your ideas and imagination float away into new, unchartered waters – quite literally – the Catamaran Floating Hotel Apartments is a novel idea from architecture and yacht design studio Salt and Water.
Built on the idea of houseboats, the floating hotel concept creates new opportunities and dialogues between humans and the elements. It strikes new and bespoke balances between the aspects and agendas that make up a holiday, and the spatial experience it affords.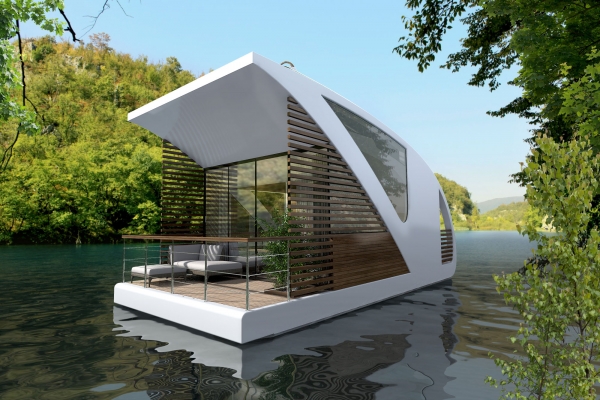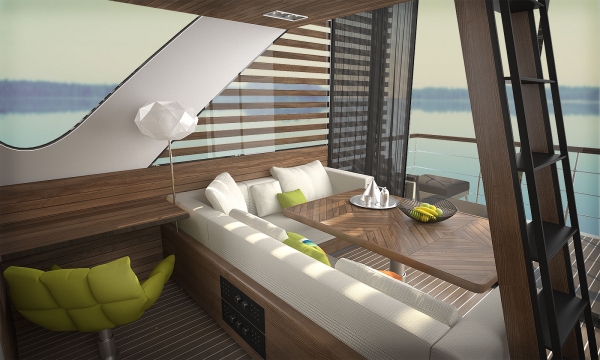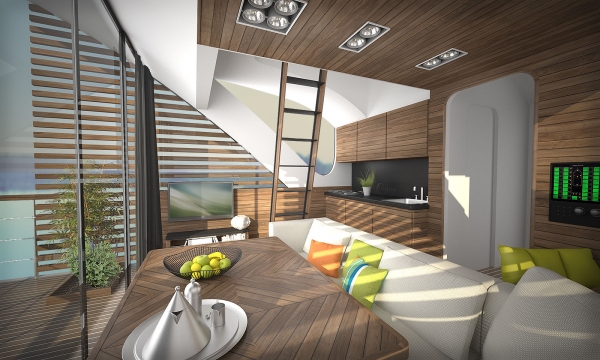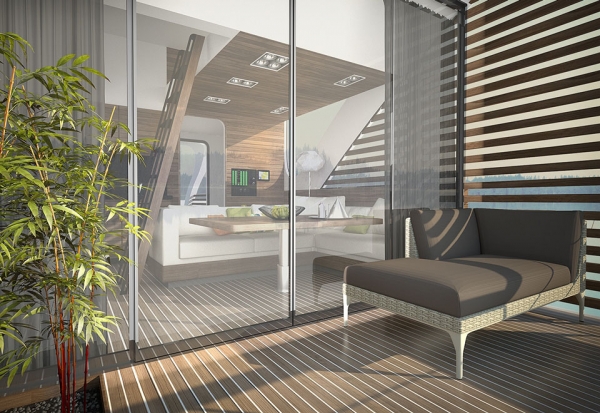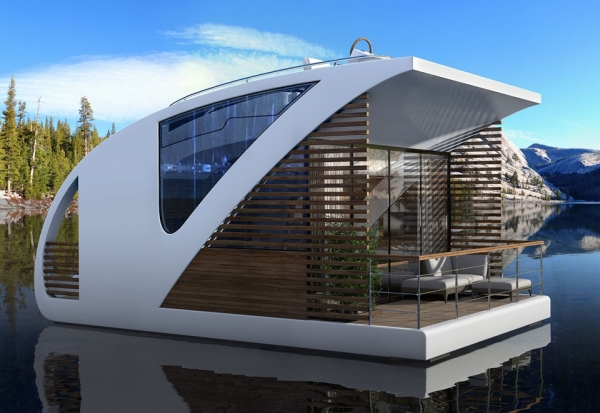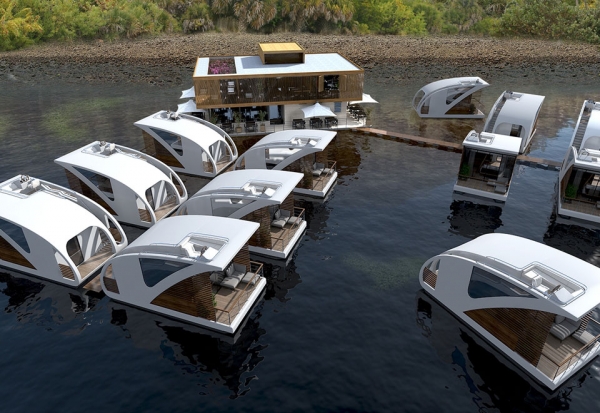 The design anchors in a central floating structure which acts as the nerve center, containing the administrative and shared social spaces of the hotel. The reception spaces, cafes and restaurants, event halls and offices are housed here, as are the floating hotel rooms when unused and docked. Visitors can rent one of the stylishly designed catamarans and float away into the inland waters, exploring the beauty in sheer privacy and quiet. They can find their perfect spot amid the grand beauty on display, ensuring they have the perfect view and the perfect holiday.
Each room or houseboat in this floating hotel concept can sleep up to 4 guests. The boats are plush yet light in their tone, making for some warm, lovely getaways where you can breathe free. Each unit contains a salon, storage hall, galley and bathroom, and a loft sleeping space tucked away over the salon. The salon offers further sleeping options, with its furniture easily converting into a double bed.