There is something utterly fresh and novel about the design and experience of the La Suite Sans Caravate hotel in Bruges, Belgium.
Walk around on Google Street View
Owner and principal designer Veronique Bogaert invites us into a mellow, elegant and beautifully restrained exposition of material indulgences – one that is anchored in history and floats in comfort.
Abounding in character with a charming twist of palette, aesthetics and expectations, this chic hotel is set apart by the personal touch that articulates it.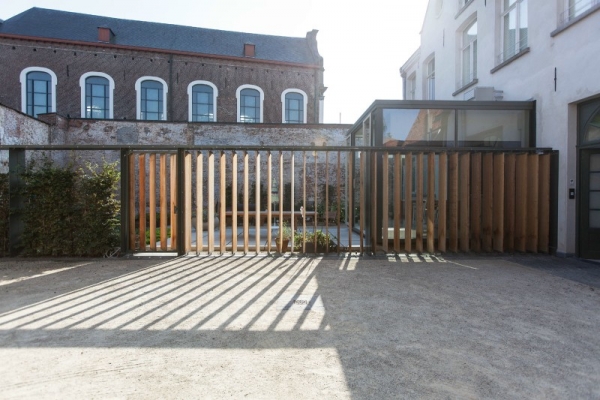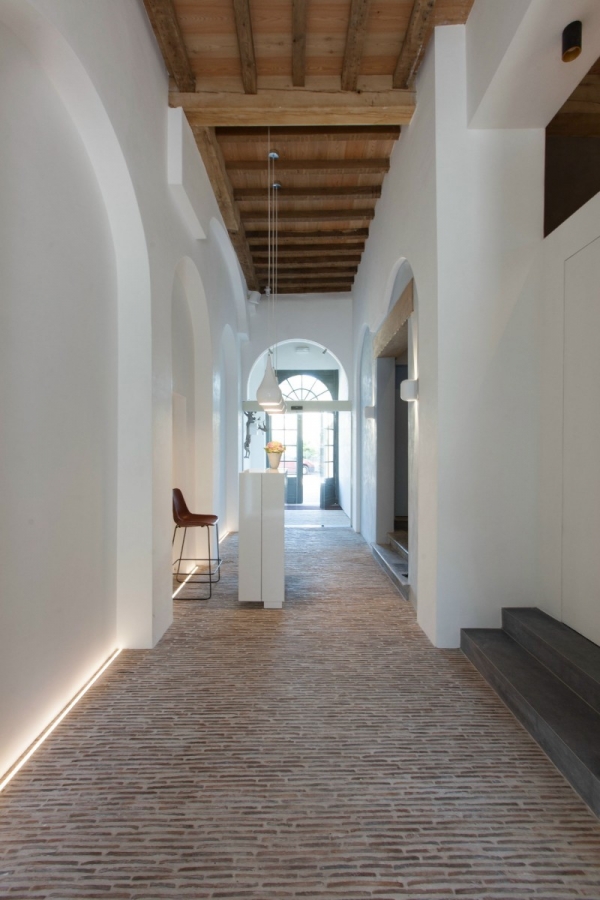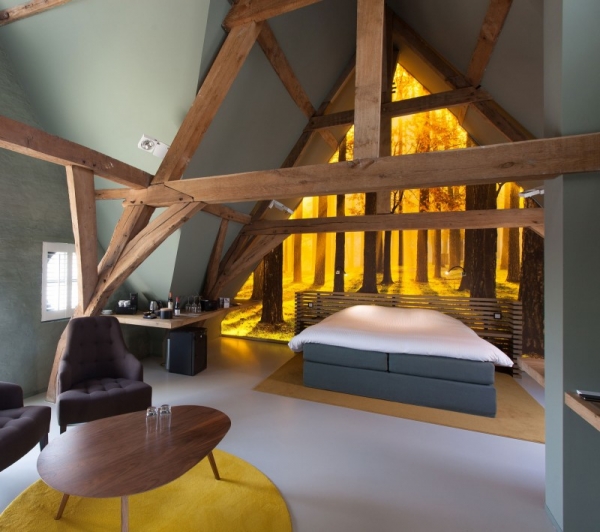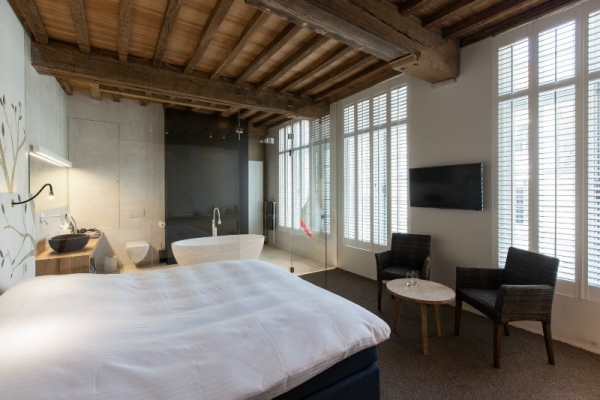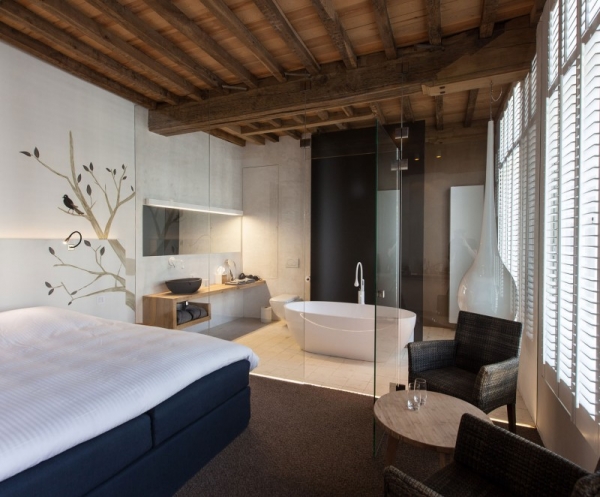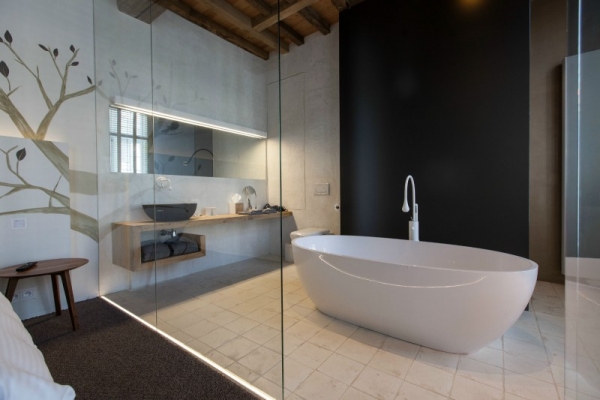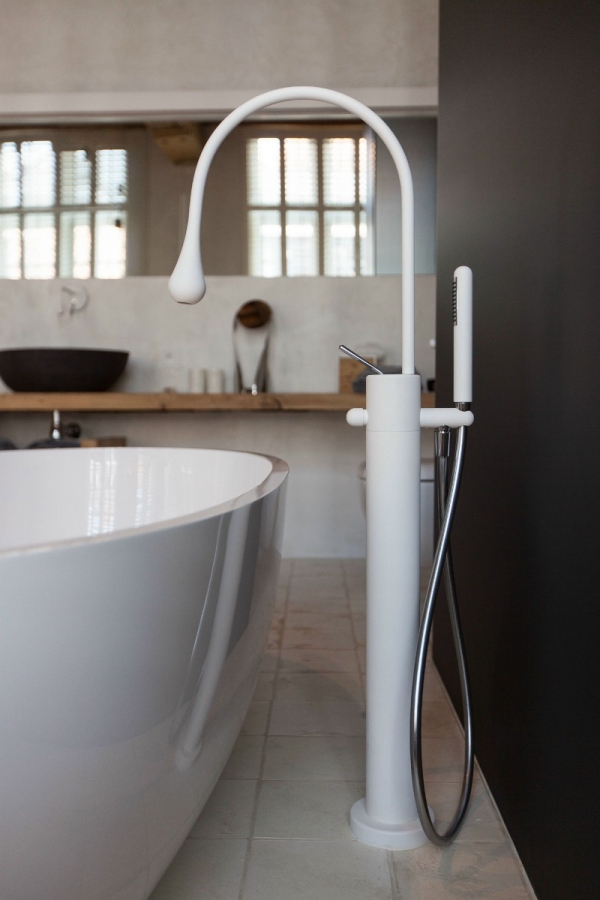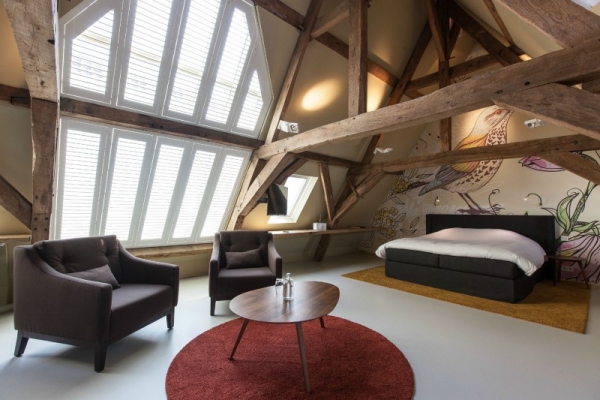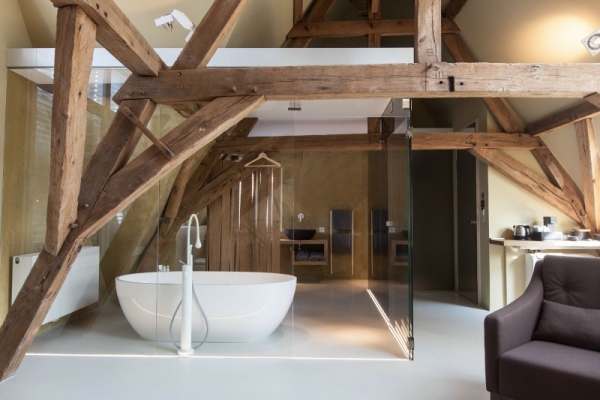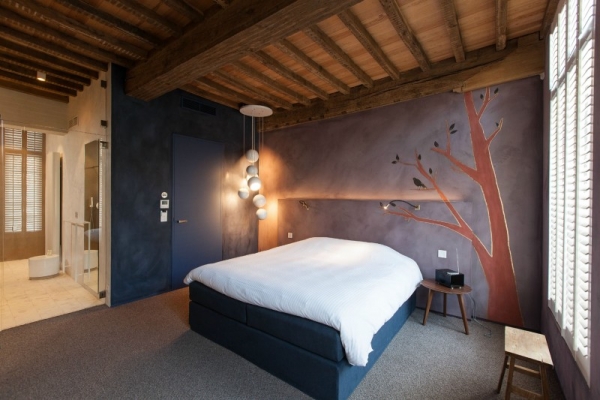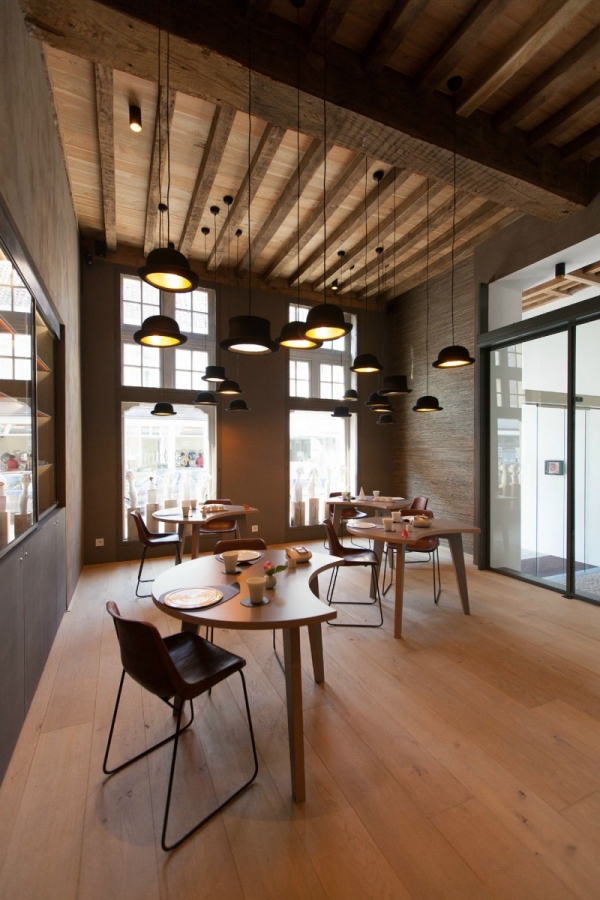 The project took form when owner and designer Veronique and her husband Henk, after years of living above their restaurant, sought to expand both – the 1 Michelin starred restaurant as well as their living quarters.
When a spacious, elaborate home – dating back to 1450 – popped up on the market right opposite their restaurant, the couple grabbed the opportunity and took a leap of faith and imagination.
Tapping into the possibilities offered by this charming, historical building, the couple outlined a new project that made space for an upgraded restaurant, an exclusive bed and breakfast, as well as a totally private home for them and their children.
Overseeing every detail, design and decision, the owners infuse a distinct individuality into the spaces and interiors of this chic hotel.
The décor isn't merely stripped back or conventionally modernist in tone; it is an almost monastic and intimate dialogue with the luxuries and freedom a holiday offers – the clear makings of a pure and original vision.
No surprise then, that only a month after opening, the project won a 'Best Hotel Design' nomination.