Located in Palma de Mallorca, this seventeenth century architecture is combined with industrial loft design, by N6 architects and Emma Tapia. Brondo Architect is a unique hotel with nine beautiful suites. As an added bonus, four of these wonderful nine suites have lovely terraces.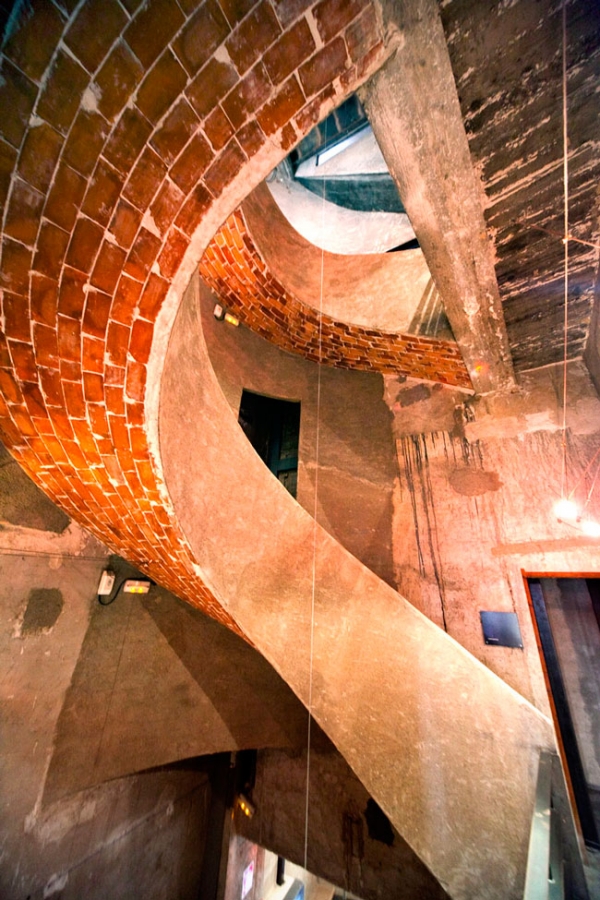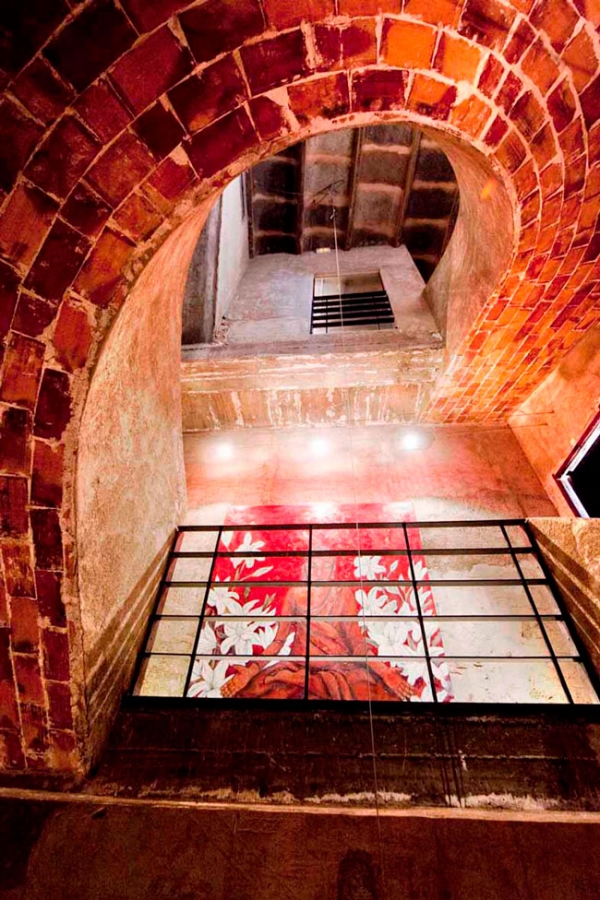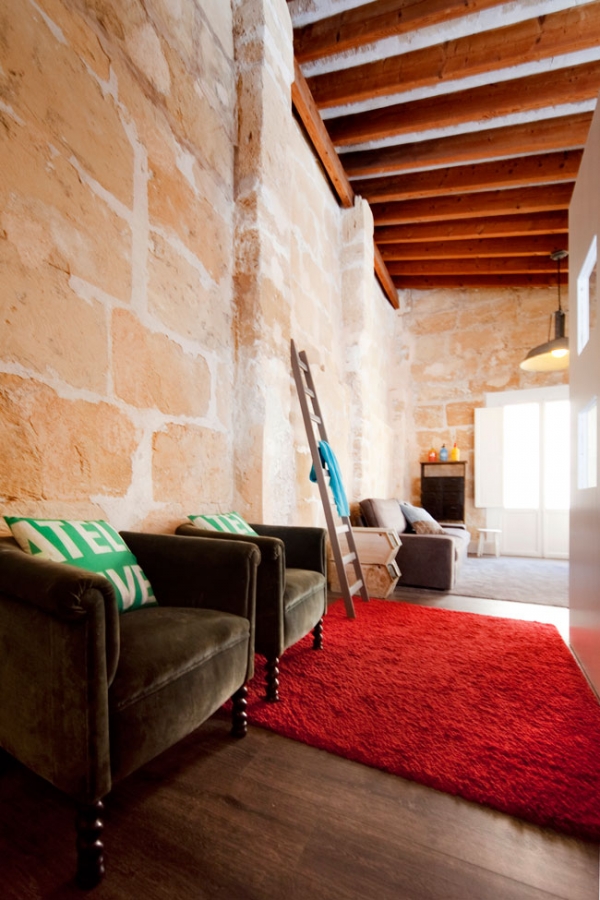 The common areas in this unique hotel are absolutely gorgeous. The wood beams, the hardwoods, the brick, the stone, and the curvature of the architecture, make for a stunning atmosphere. The roughness of the space adds a lot of personality and charm. In one seating area, a bright red rug sits on the pretty hardwoods. Plush chairs and a sofa, line the beautiful stone wall. The green and white pillows are adorable, and they complement the red rug. In the middle, a decorative ladder adds a bit of playfulness to the space. A large window allows the natural light to shine in on the beautiful and bold room.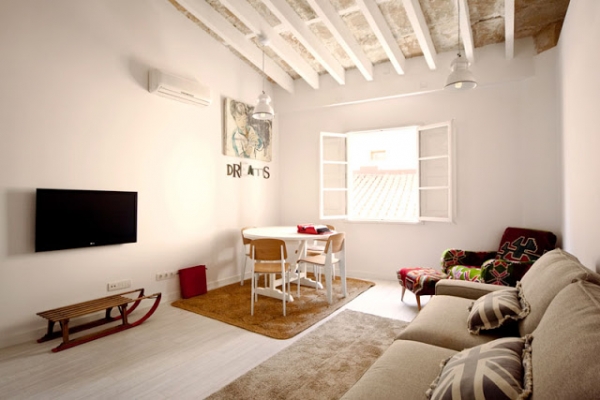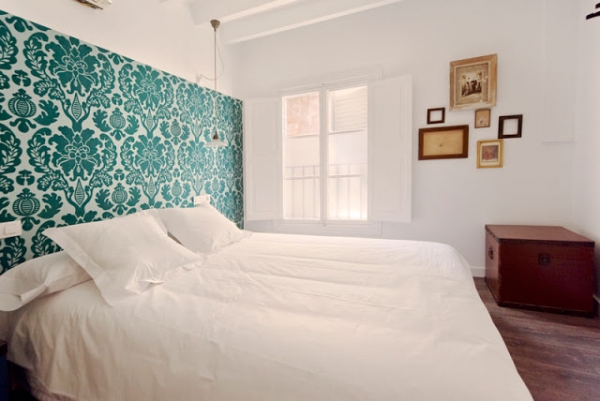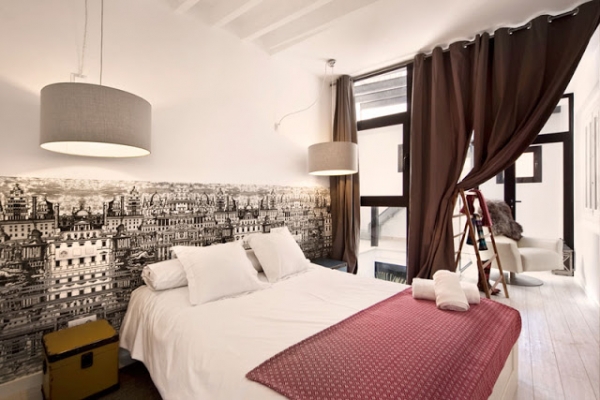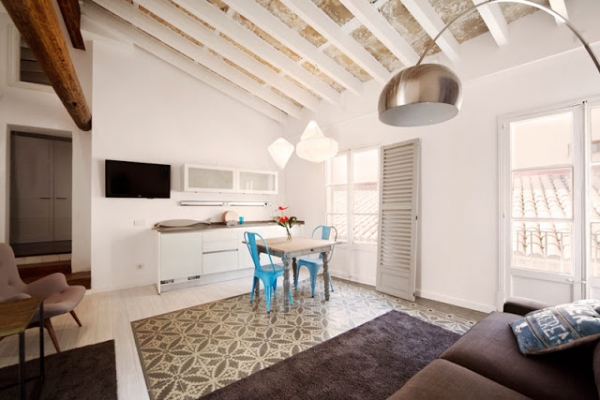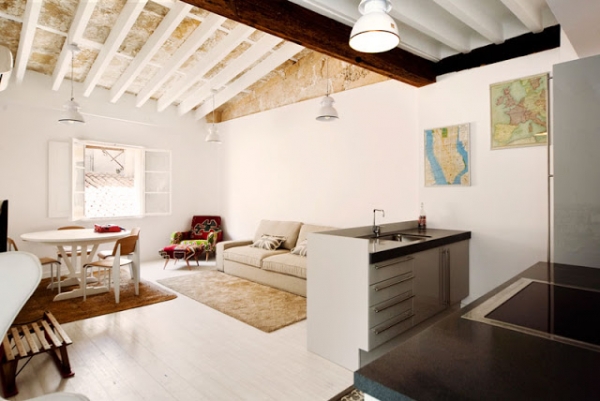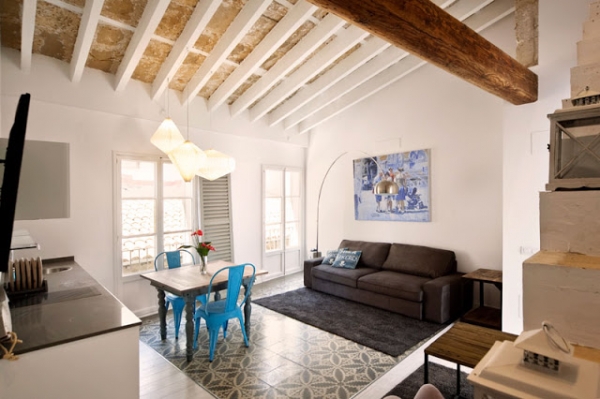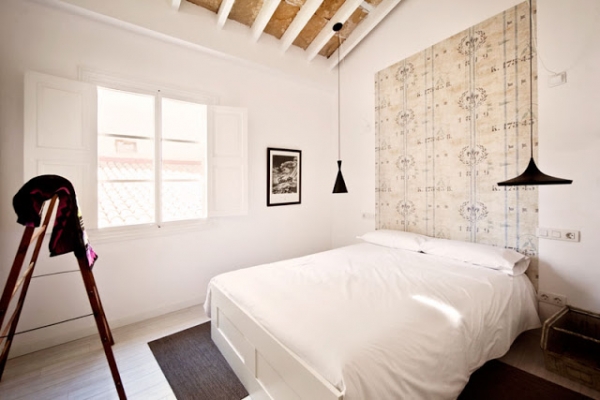 The rooms in this unique hotel are positively charming. Beautiful tile flooring, hardwoods, painted wood beams in collaboration with natural wood beams, and large windows, fashion a bright and cheery space. The detailing on the wall, behind the beds, adds interest to the bright white spaces. We love the chocolate curtains, they warm and cozy the room.
The modern kitchens are sleek and simple. The dining areas contain unique and beautiful furniture, and the furniture is perfectly sized. We love the blue chairs and the shabby chic table for two.
The stunning suites in this unique hotel have many wonderful themes incorporated into the design. Music, travel, weather, and architecture, are just some of the themes that travel throughout this wonderful space. Each one of these rooms provides a unique and wonderfully curated experience.
Between the outstanding common areas and the chic rooms, this hotel is one of a kind.