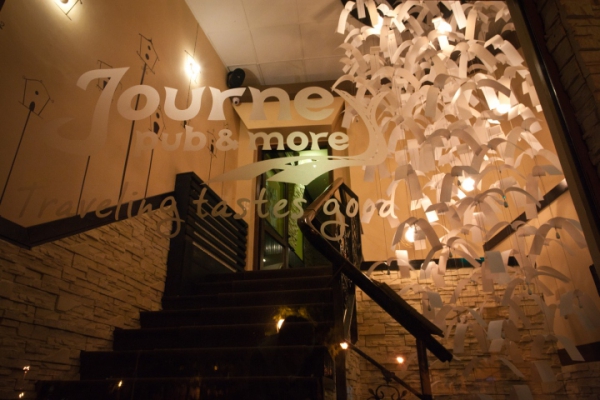 This adorable pub, located in Bucharest, Romania, is a wonderfully eclectic bar and restaurant designed and decorated by Jooca Studio. Each and every room is completely different from each other, with all of them offering fun personality in the decor. The whole idea behind the design of this bar, known as the Journey Pub, was to create an adventure or journey as you navigate the building.
This place really does have it all; from a small stage that plays host to many concerts to a basement dedicated to boardgaming, people come to Journey pub for an excellent time surrounded by wildly fun and adorable surroundings. It even includes a lovely garden terrace that has much greenery and a beautiful lighting concept (they look like fireflies) to offer patrons.
While every individual space here has been decorated uniquely and in part due to the function of each designated space, Journey as a whole is still totally unified by the theme. Each room flows perfectly into the next one, making the experience had in each room memorable and special for all who enter.