Did anyone else dream of having their own personal library after watching Beauty and the Beast? Well, if you didn't then, we're sure you'll feel that way after looking at this amazingly unique and modern library. Designed by the creative minds at Anagrama, this Monterrey based library serves as a platform for children to explore literature, cultivate their imaginations, and create adventure for themselves.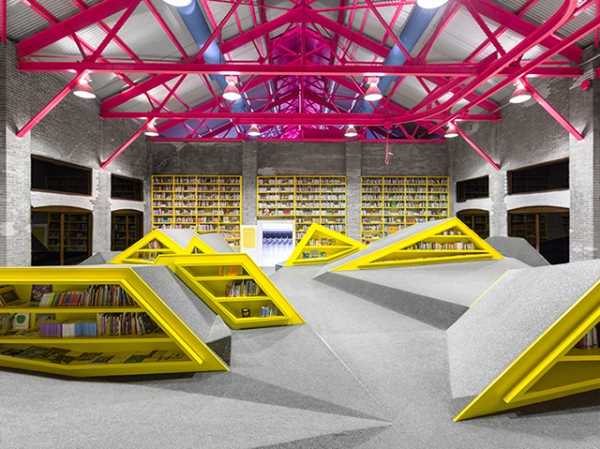 This modern library, one would say even futuristic, is an excellent example of how well current design can exist alongside (or inside) antiquated industrial buildings. The warehouse-like building this library sits in, dates back to the early 1900's. With the neon rafters and shelves, angular shaped shelving and flooring, and rolling floor plan, this design is beyond what most people have ever seen before. It almost looks like somewhere you can read a book while you skateboard, but that probably is not something you should try.
It is definitely an enhanced way of designing and creating learning spaces, and really should be considered in other areas too.