If you're planning a trip to Italy don't miss visiting the old town of Polignano a Mare in Puglia. There, on the edge of the Adriatic you'll see the hotel complex Hotel Ristorante Grotta Palazzese, hosting one of the most remarkable restaurants on earth.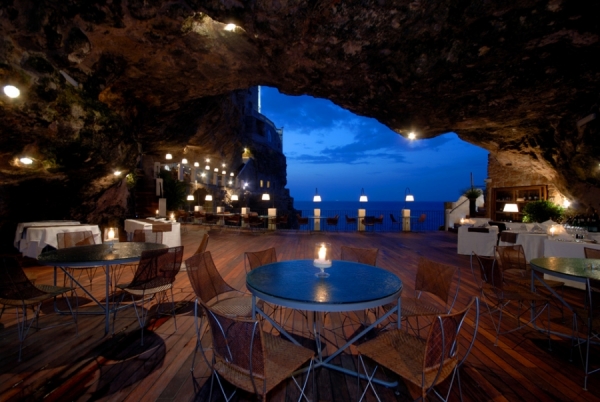 Open only in the summer season the 'Summer Cave' is a restaurant carved into the magnificent limestone rocks, and offers a breathtaking sea view.
Enjoy a romantic dinner, feeling the sea breeze in your hair. This place will enchant you with simplicity and sophistication at the same time!