There's something quite magical about living by the water. Water is the one natural element that has the power to cleanse on every level, as well as refresh and rejuvenate the senses and environment it dwells in. Living by the water is even more magical when your home is located in a tropical region! Today's feature is an island style home located in the captivating city of El Salvador, and called Costa Azul. It was designed by the Cincopatasalgato Architect Firm and was the result of a great working relationship with the owners of the home and select architects from the firm.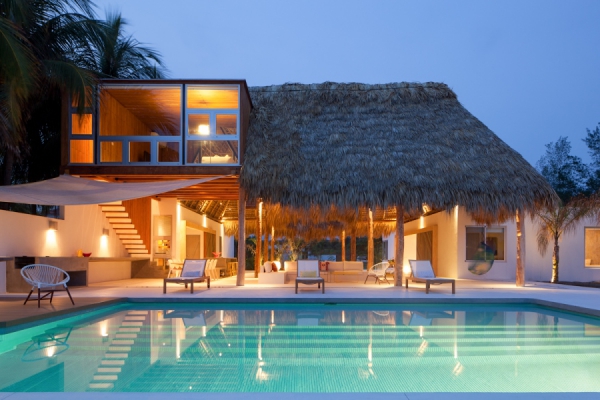 At first glance, this home may look like nothing more than a place to party, but it is so much more! We love the open concept direction that the kitchen, living area, dining area, and other leisure areas follow. Earth-tone colors and rich pastels promote excitement to enjoy the sun at any time of the day.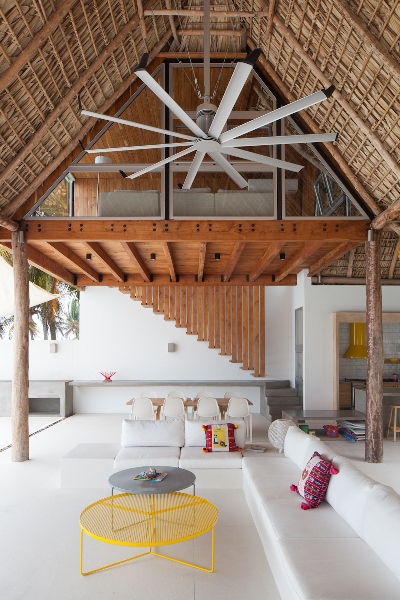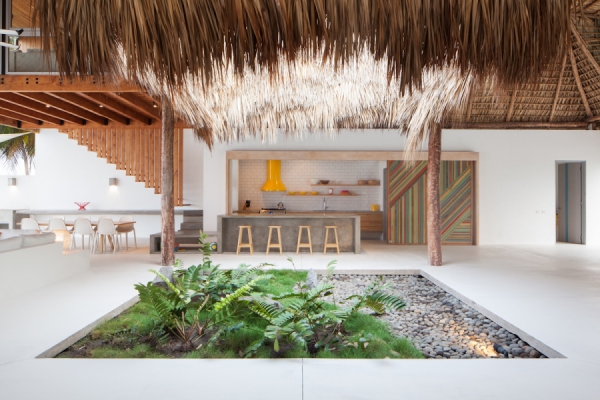 Speaking of the roof; the roof of this island style home is particularly interesting, as it serves more than on purpose. The mini-garden never experiences a drought thanks to the roof's slanted design to catch and harvest rainfall.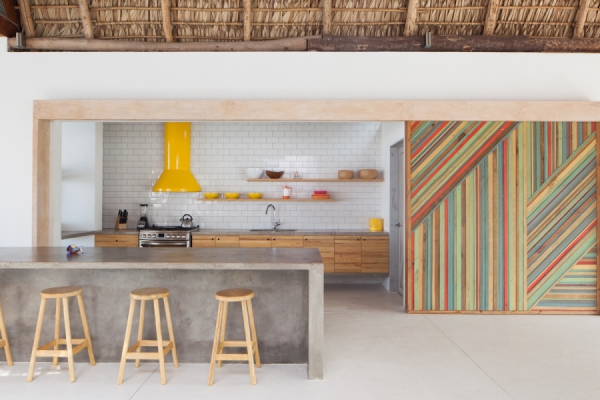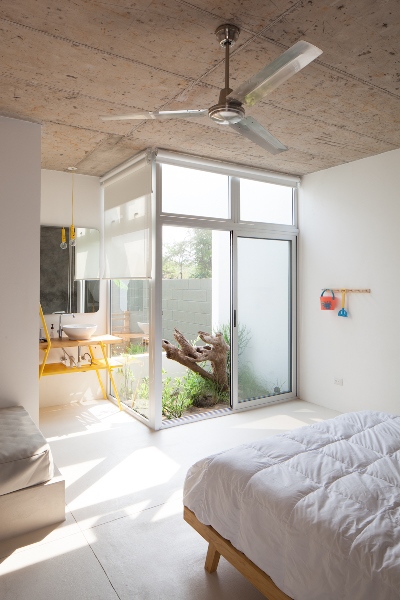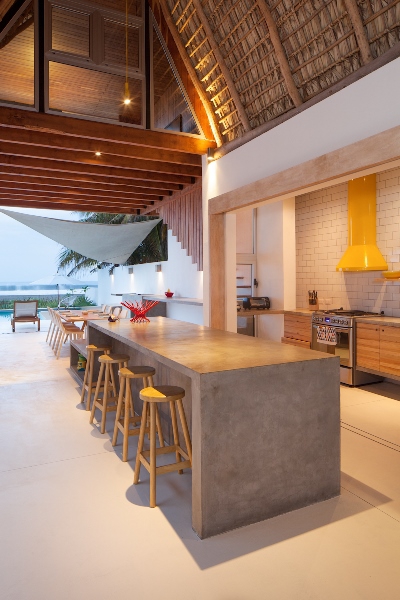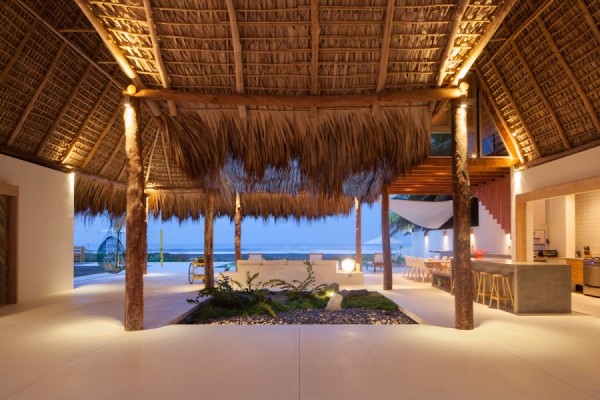 With a residence that reinforces rest, relaxation and a little fun, who needs to book a vacation?