Don Ferrante, is the name of this romantic hotel. Located in the south of Italy, in Monopoli (see on Google Earth), this ancient fortress, is positively stunning.
Every room is lovely, every accent is wonderfully done, and the bathrooms look like they were made for a queen.
This romantic hotel is elegant and beautiful, from its bare bones to adornments.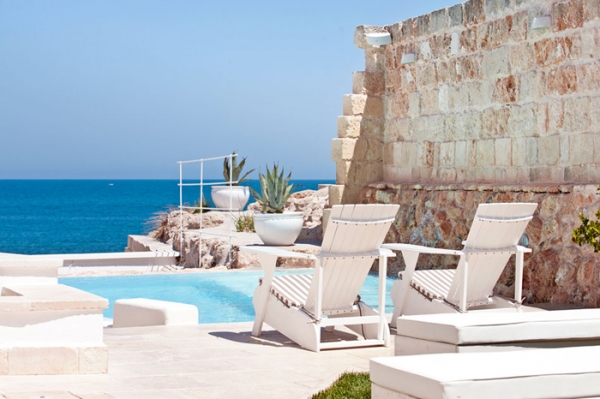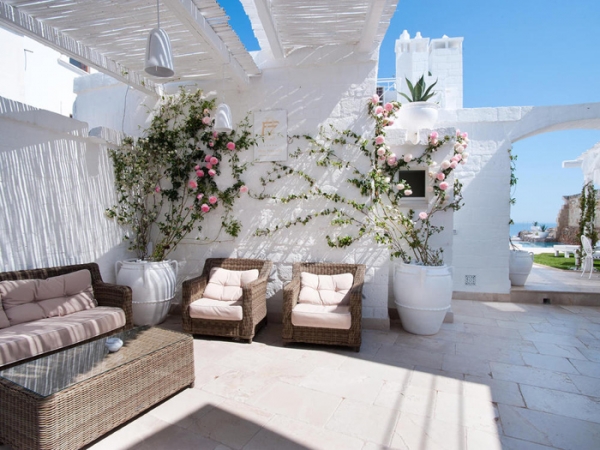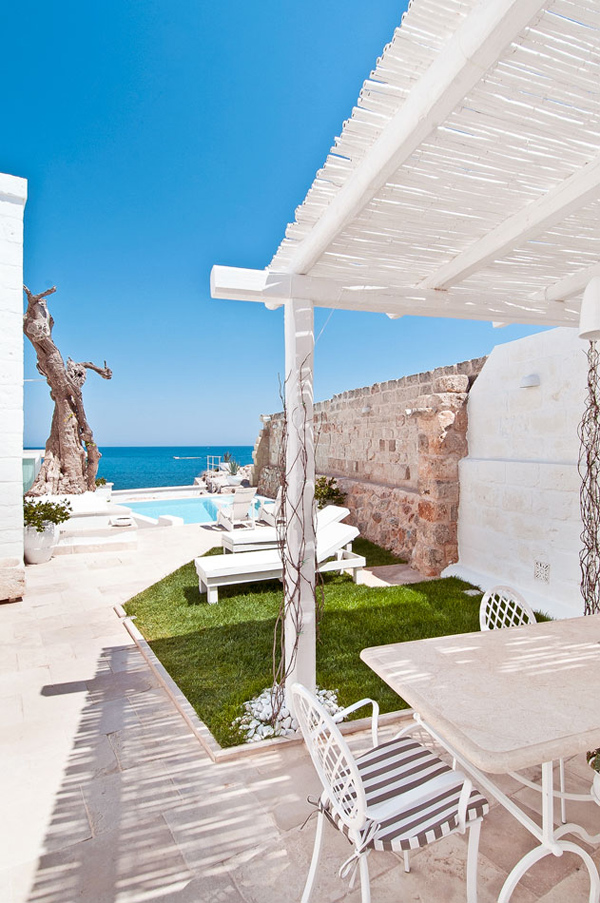 The white stone exterior of this amazing building, sits on the reef, overlooking the Adriatic Sea. The outside of the hotel is beautiful, bringing to mind a castle. The different levels and all the little tucked away spaces create an enchanting atmosphere.
The pool is surrounded by fabulous stone and an amazing tree sculpture. Wooden and wicker patio furniture fill different outdoor spaces, allowing you to bathe in the sunlight or relax in the shade. The large white vases, with plants and flowers, are absolutely gorgeous.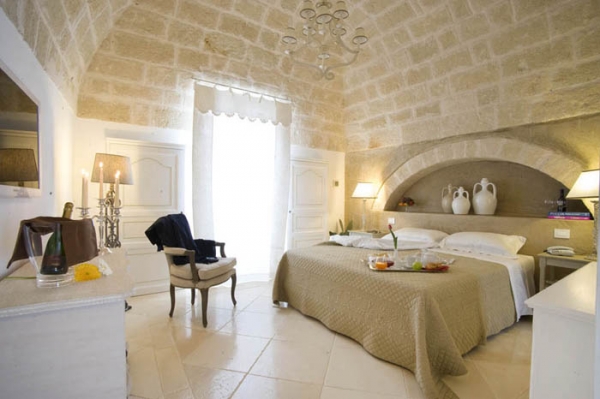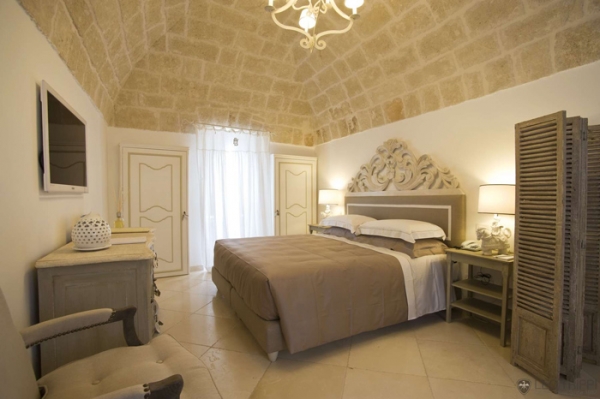 The inside of this building is just as spectacular. Neutral colors allow the architecture to take center stage. Arched stone ceilings and fabulous floors fill the rooms. Large fluffy beds, beautiful furniture, and warm lighting, give the rooms an enchanting and seductive touch. The decor is elegantly simple, adding just enough to elevate the design of the rooms.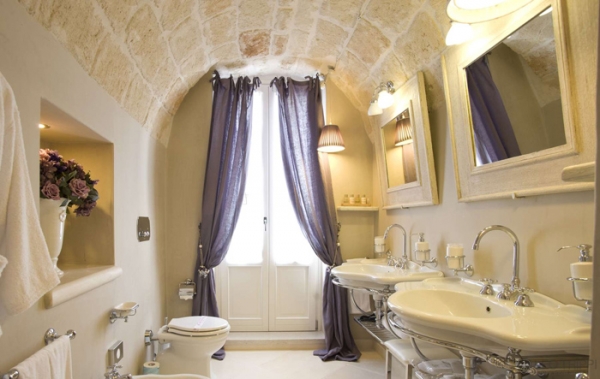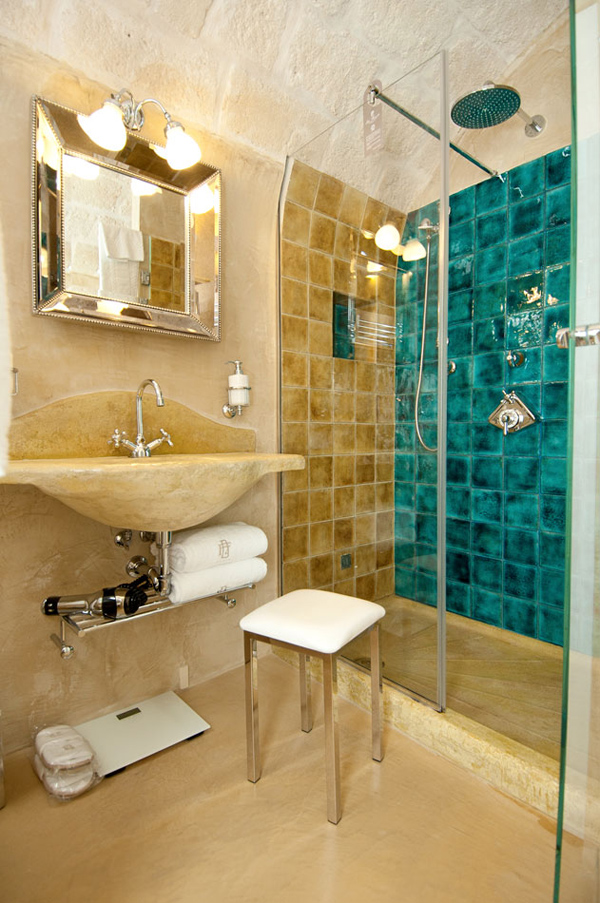 In the bathrooms, the fantastic ceilings continue. Vintage and stone sinks, and beautiful fixtures, complete the space, maintaining the romantic atmosphere. Ornate details and lovely decor accent the design, adding a stunning otherworldly effect.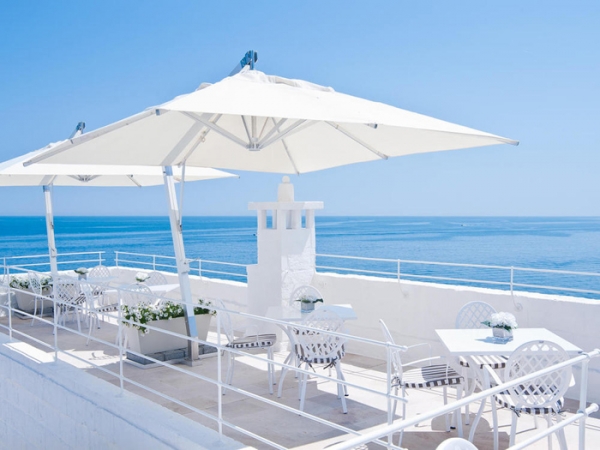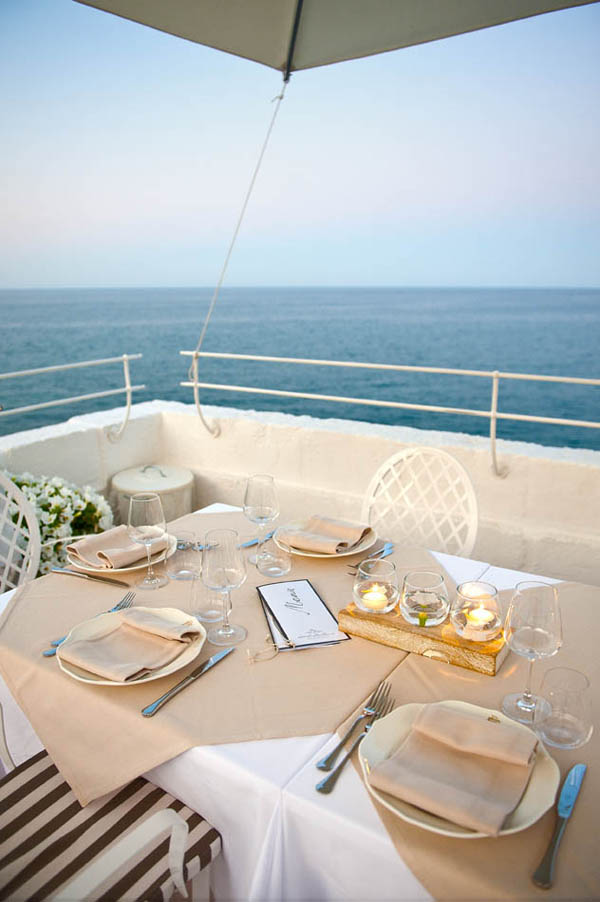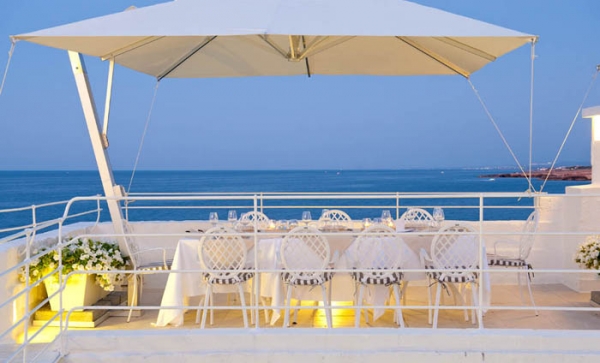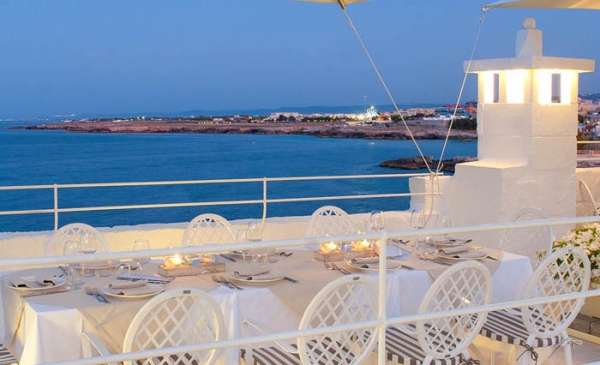 The rooftop restaurant is a sight to be seen. White tables, some with tablecloths and some without, and white chairs with beautiful striped cushions, are placed throughout the space. The lighting has a warm glow, complementing and accenting the blue of the sea. Large white umbrellas provide shade throughout the day, and lovely candles, placed on the table, provide lighting at night.
So romantic!