This wonderful white interior belongs to a boutique hotel in the village of Praiano (see on Google Street View), off the Amalfi coast, Italy. Casa Angelina is a gorgeous place that uses bright whites, dazzling woods, and small doses of color, to create an out of this world white interior.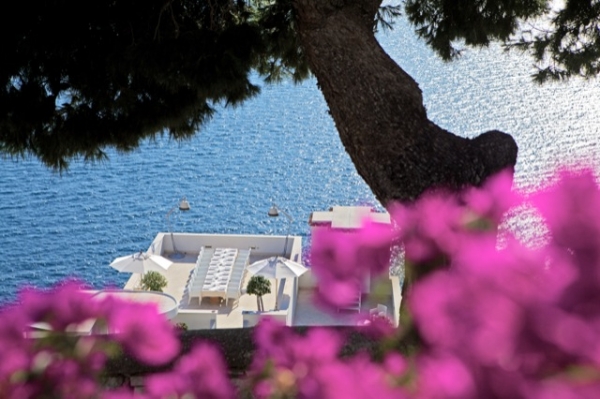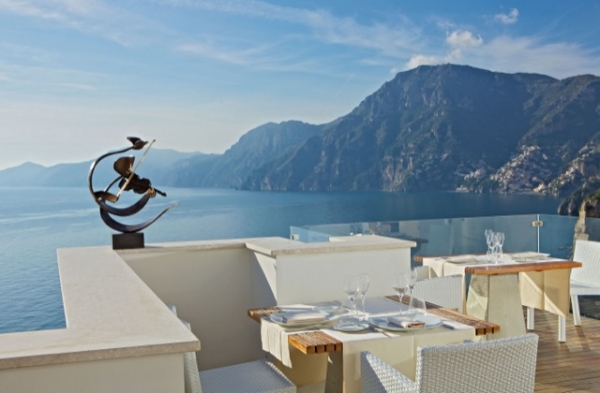 The outside of the boutique hotel offers breathtaking views. The large body of water, the mountains, and the sky, create a picturesque and serene scene. The outside dining area has wooden tables and lovely white wicker dining chairs.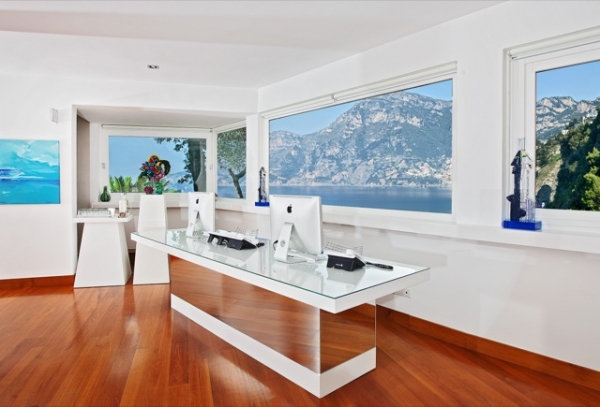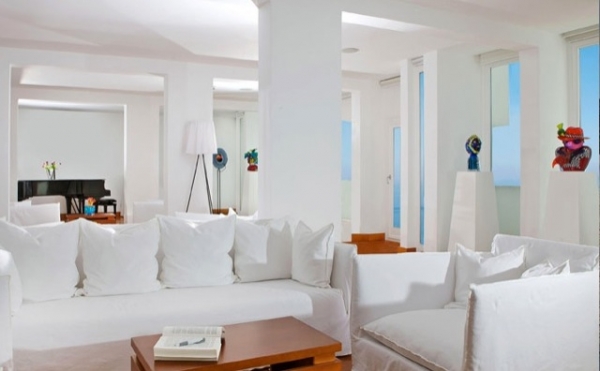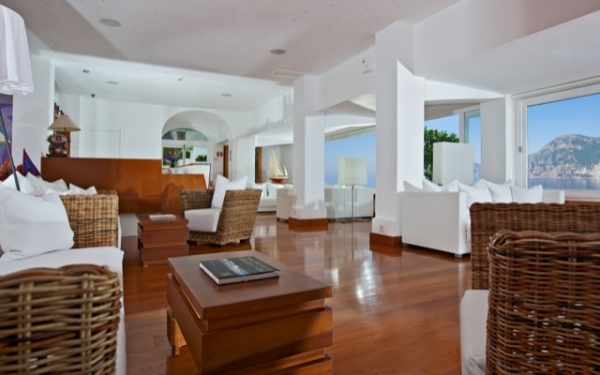 The lobby is absolutely striking. The brilliant hardwoods contrast the bright white gorgeously. A white mirrored desk sits under the large windows with fabulous views. White plush sofas, with wooden tables, and wicker chairs, with white cushions, provide ample space for sitting and relaxing. The geometric shapes are absolutely wonderful in this space, creating gorgeous lines and angles. Knickknacks, plants, and doodads, add a small dose of color.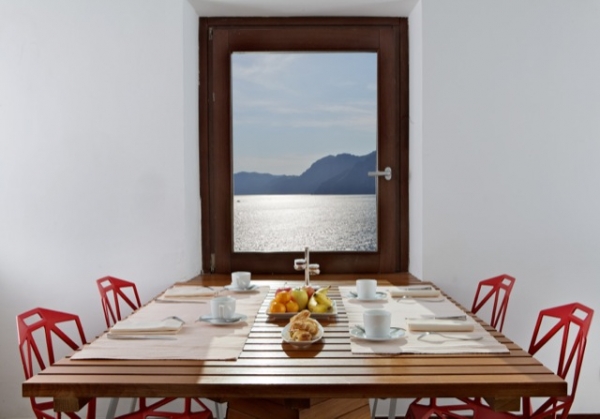 The dining area is simple and magnificent. A wooden table and fantastically designed red chairs create a warm and stylish atmosphere. The placement of this table is absolutely perfect, it provides a fantastic view while dining.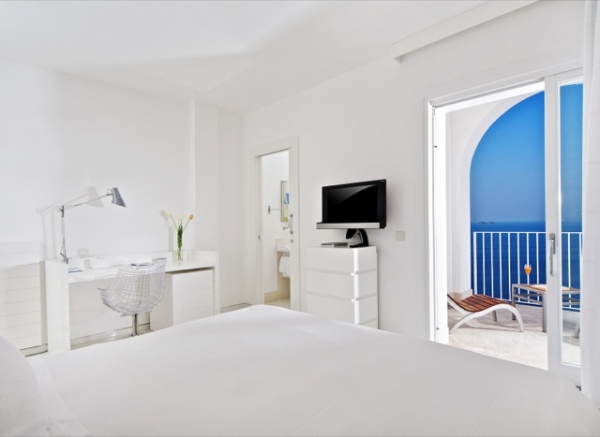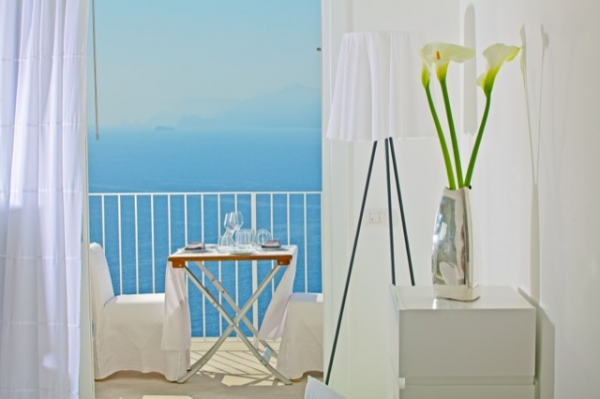 The rooms are peaceful and beautiful. In one room, beautiful gray floors, a circular soak tub, a stunning stone wall, a comfy bed, and wooden accents, fill the space. In the other, modern white furniture, a comfy bed, and an enchanting patio complete this wonderful white interior.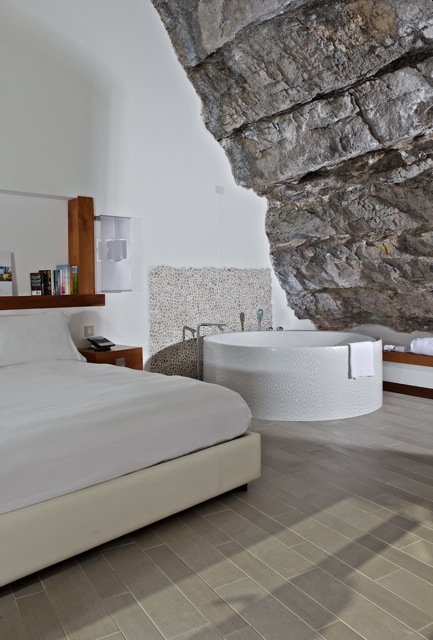 This boutique hotel creates a dream-like atmosphere using brilliant snow white. We love the contrasts provided by the woods and the grays. It is minimally done and executed perfectly, fashioning a refined interest. The splashes of color add a bit of fun and personality, and the awe-inspiring views are front and center, creating a great choice for the next vacation.