When it comes to your bedding, you of course want it to be the comfiest thing that exists in your home, but you also want it to make a bit of statement. It is after all, your bed; people are going to look at it when they walk in your room. With this cute bedding designed by Dutch brand Snurk (which means snoring—how cute, right?), you can add a fun touch to your room simply without overdoing it.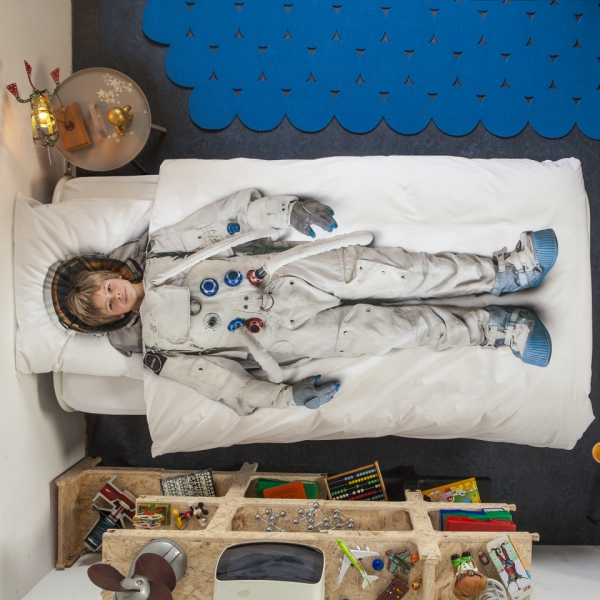 In both kids and adult designs, anyone can enjoy what Snurk has to offer with this cute bedding. If you have a daughter that dreams of being a princess or a son who one day wants to be an astronaut, they'll love these prints. Both quirky and cute, they'll sleep comfy and cozy with the sweetest dreams under these linens.
For adults, there are simple designs that include sleeping animals in the corner, or even articles of clothing that look like they've been laid a strew on the bed; a personal favorite is the bra in the corner.
You can get this cute bedding in any size and in a number of other fun designs. So if you need something simple but statement worthy, give this bedding a try!