Inviting and attractive, the charm and appeal of these rustic bedroom designs lies in their skillful handling of common building materials to create unique expressions of individual style. Nestled in cozy mountain cabins and chalets, these bedrooms are great illustrations of the basic design principles that are guaranteed to create magic in your home.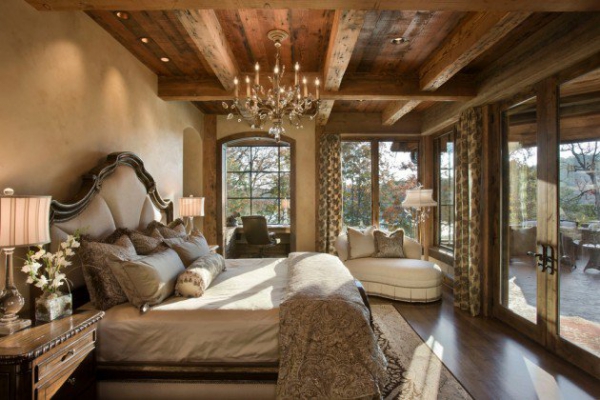 With wood and stone carving out the primary structural elements, these rooms are enclosed in a composition of bare stone walls, wooden beams, roofing and floorboards. While these elements may not change from one room to another, strikingly different effects can be achieved by varying the furnishings and material palette. Introduce smoother, seamless plastering or paneling to introduce a contemporary feel; alternatively a similar effect can be achieved through fabric- carpets, curtains and linen all play a vital role. These not only balance out the raw flavor of the construction materials, but also create an indulgent comfort in the harshest of weathers and terrains.
We recommend keeping the geometries to a minimum in your rustic bedroom designs as the natural materials and their textures create a strong visual vocabulary; but these too can be contrasted for a decadently personal touch.
Start with your bed and furniture when drawing out your plans. They come in a variety of shapes, sizes and themes and are at the epicenter of your decor scheme. Then proceed to choose your accessories and accents, using them to add that warm dash of color that works a treat with rustic bedroom designs.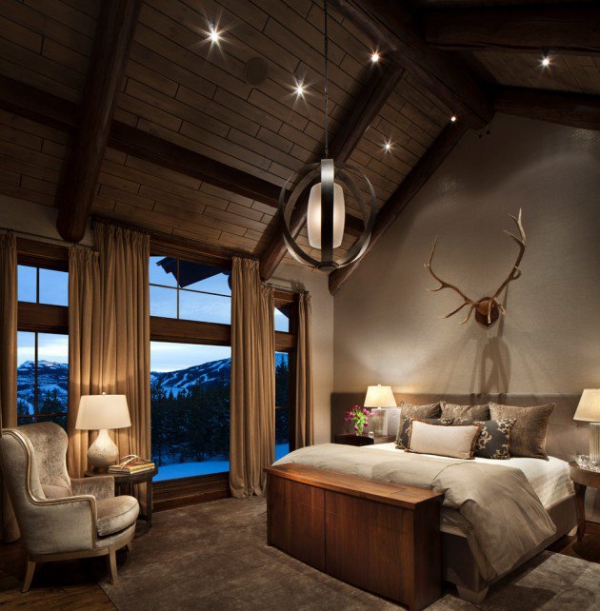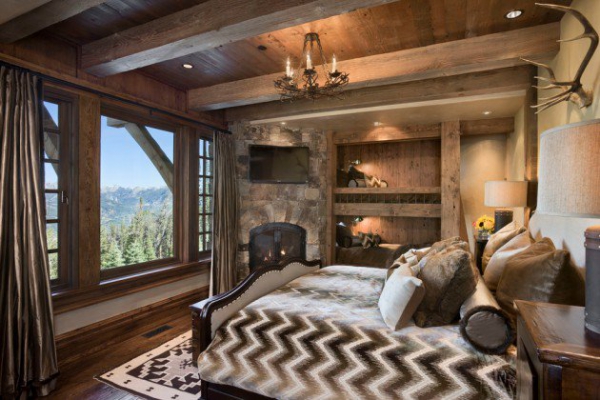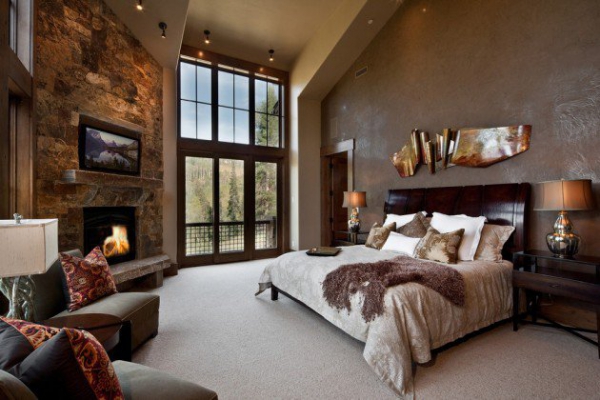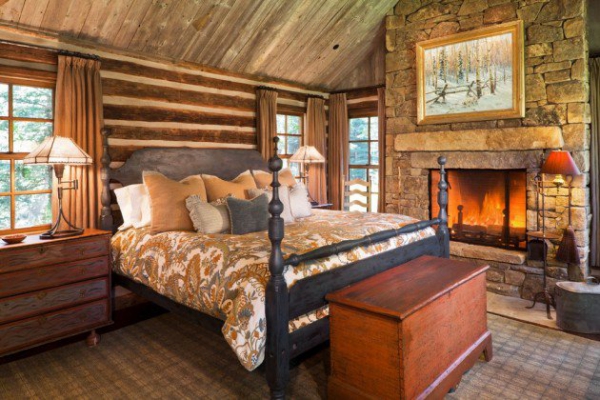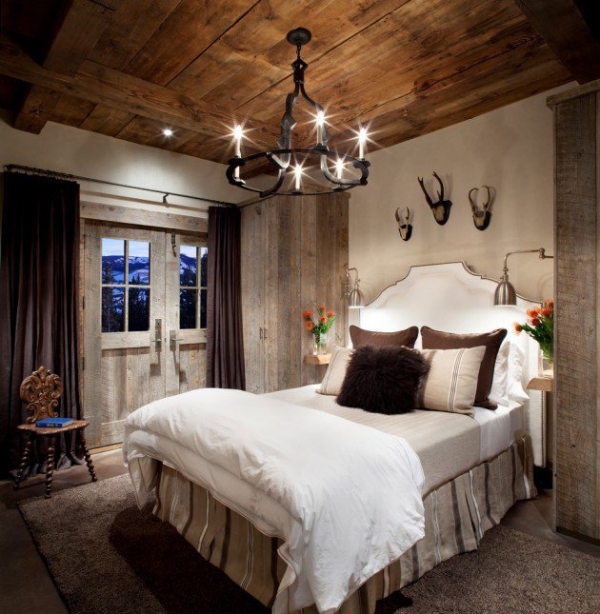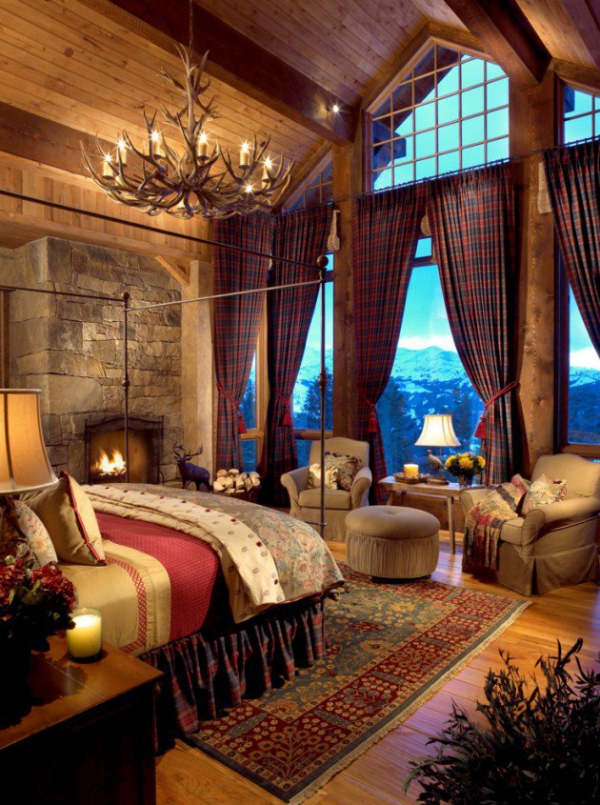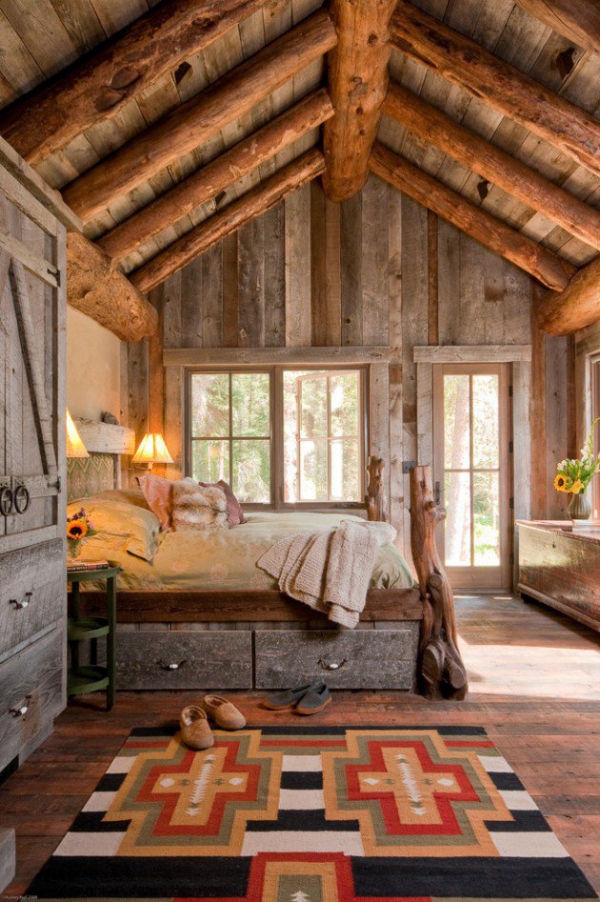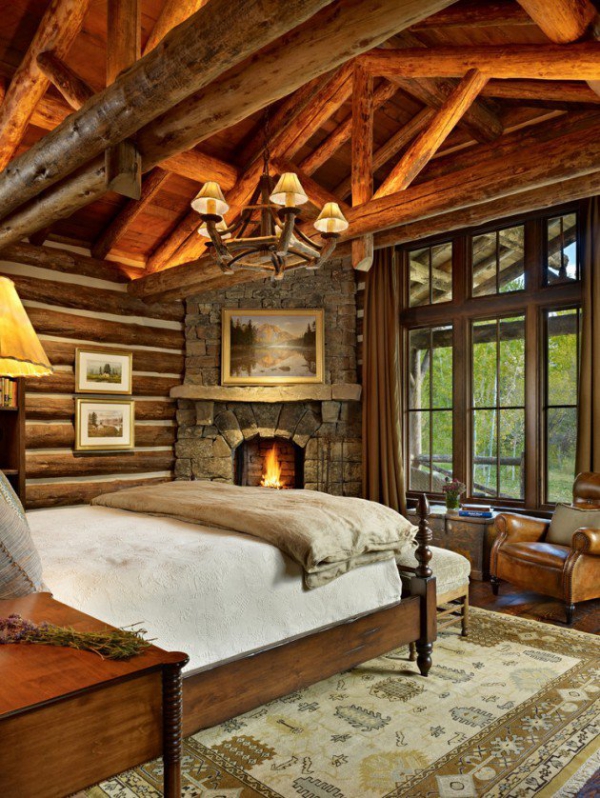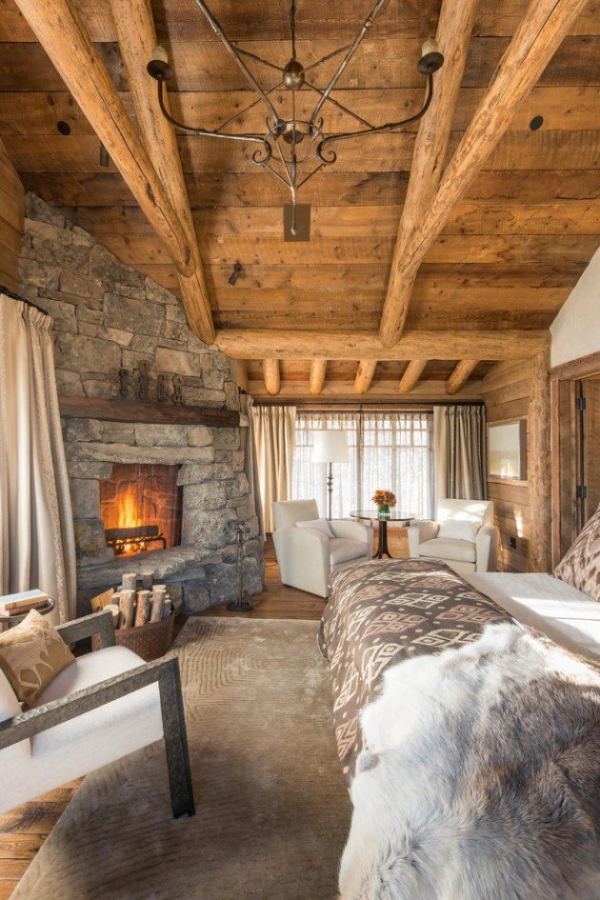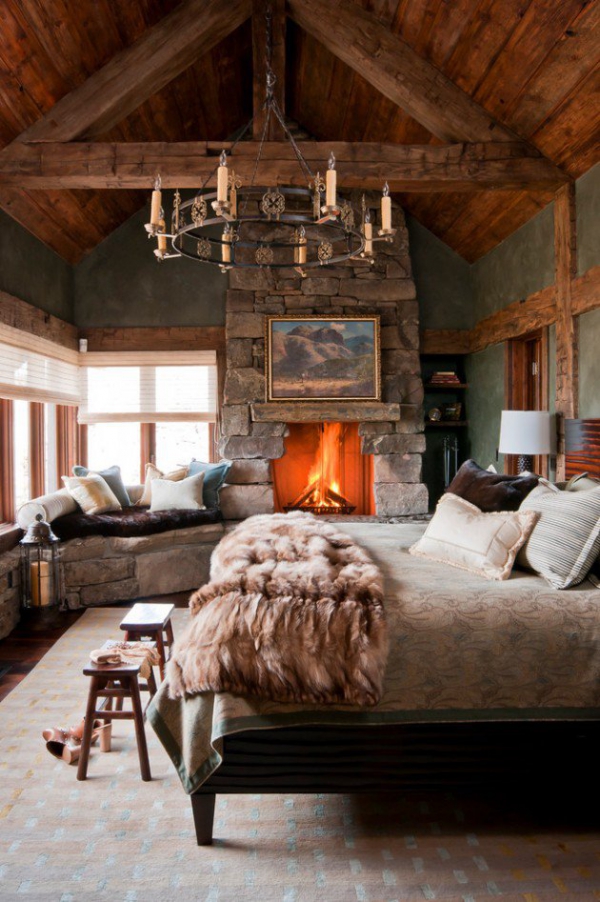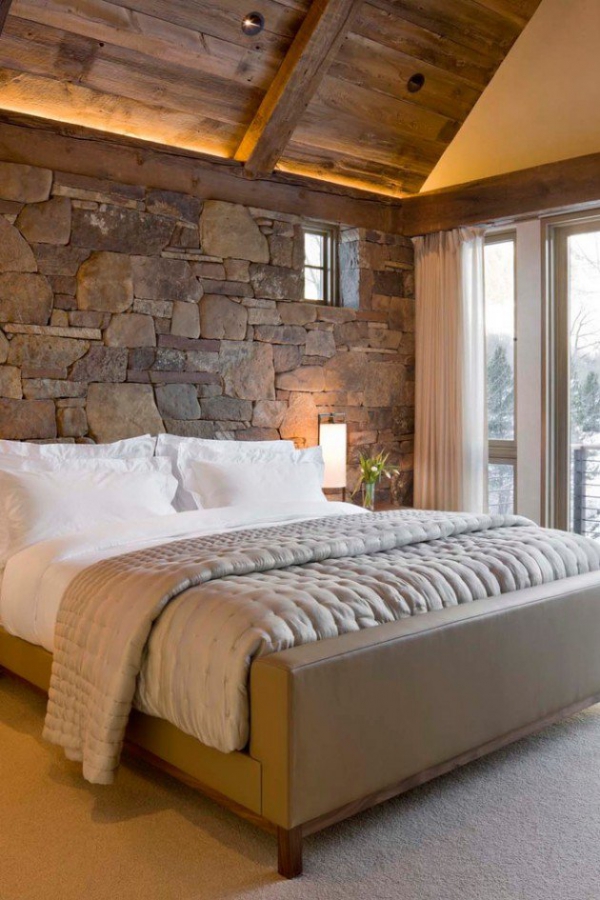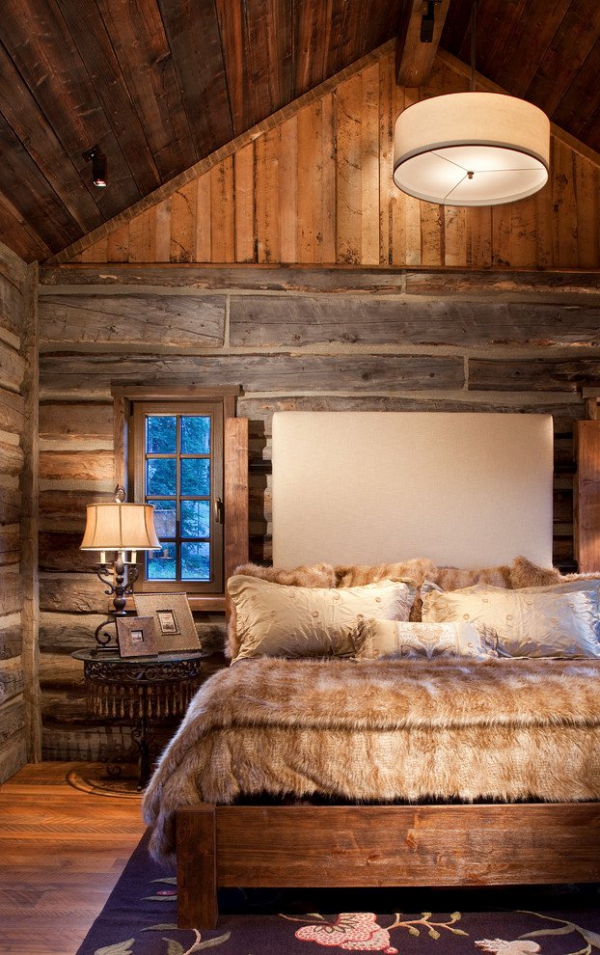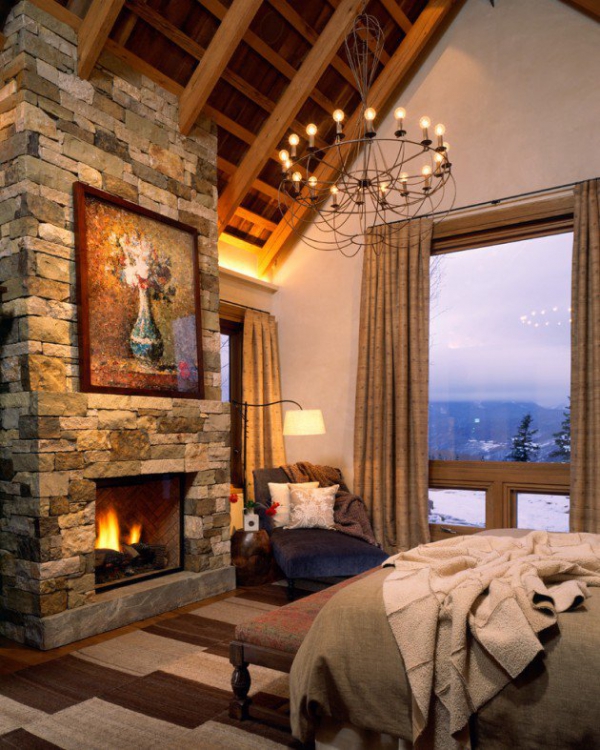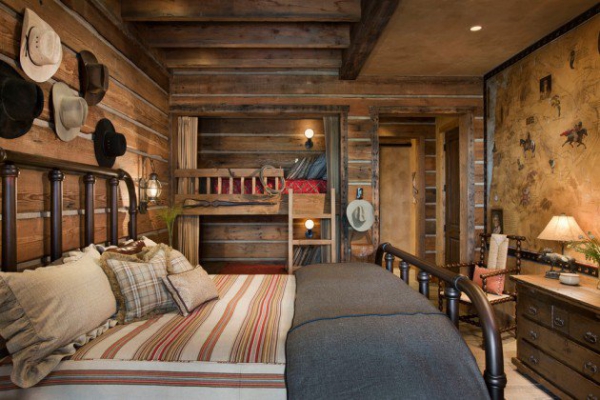 Images found on Architecture Art Designs