Beautiful chandeliers, arched entryways, and long flowing curtains. Nothing says love like this romantic bedroom.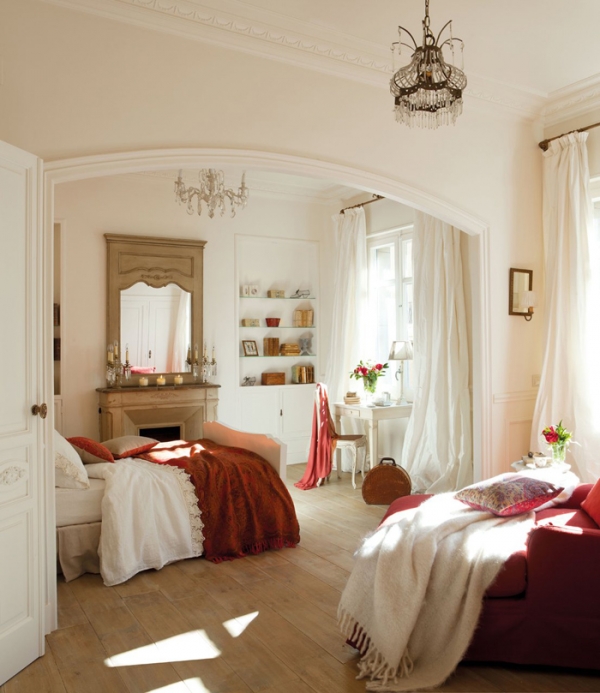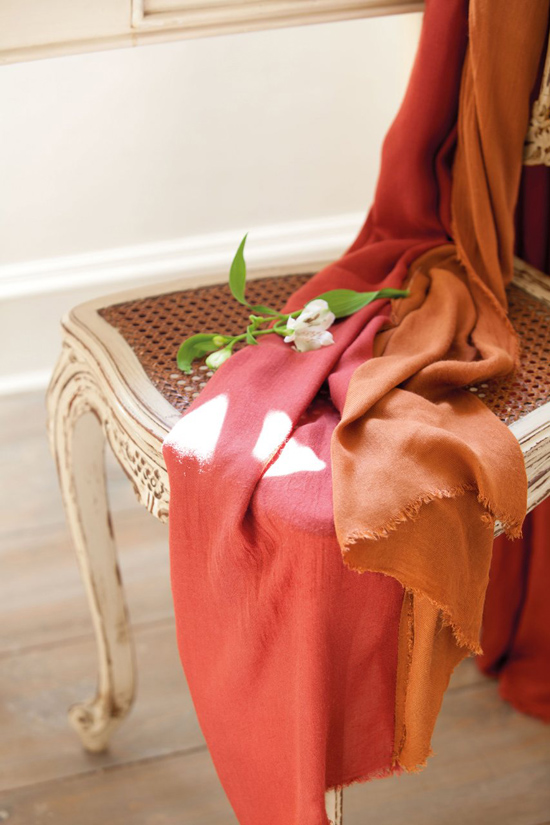 We love the beautiful color scheme in this stunning bedroom. The red is subtle, and the orange complements the throw on the bed. The vintage furniture is absolutely gorgeous.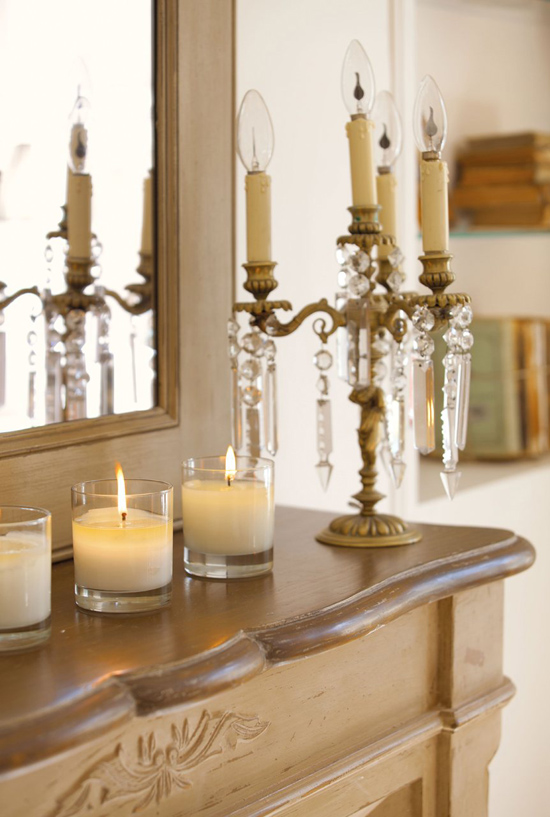 The light brown fireplace is absolutely stunning. The fabulous detailing, the ornate lighting and the candles on the mantle, create an enchanting and calming atmosphere.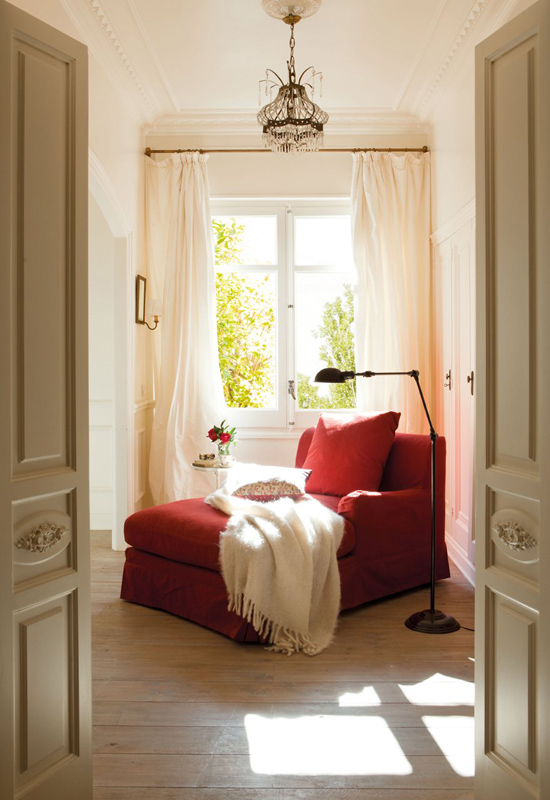 The seating area is the perfect place for relaxing. It is placed by a large gorgeous window. Long flowing curtains provide privacy and contribute to the sense of wonder in the room. A red chaise lounge, a black lamp, a small table, and a stunning chandelier, complete the space. We could easily picture ourselves having a little morning coffee or doing some late night reading in this magnificent area.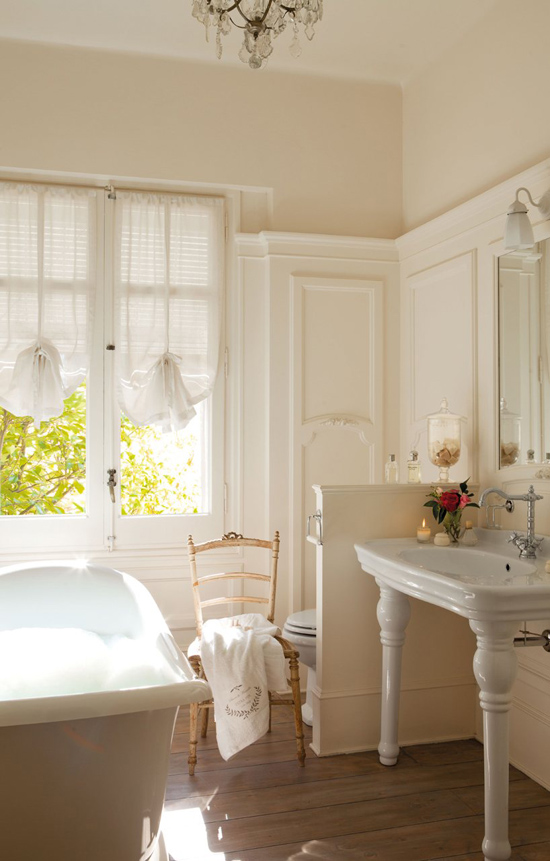 The bathroom continues the wonderful design used in the romantic bedroom. The hardwoods seen in the bedroom are also placed in the bathroom. It has lovely whites and creams, a glamorous chandelier, and beautiful white curtains.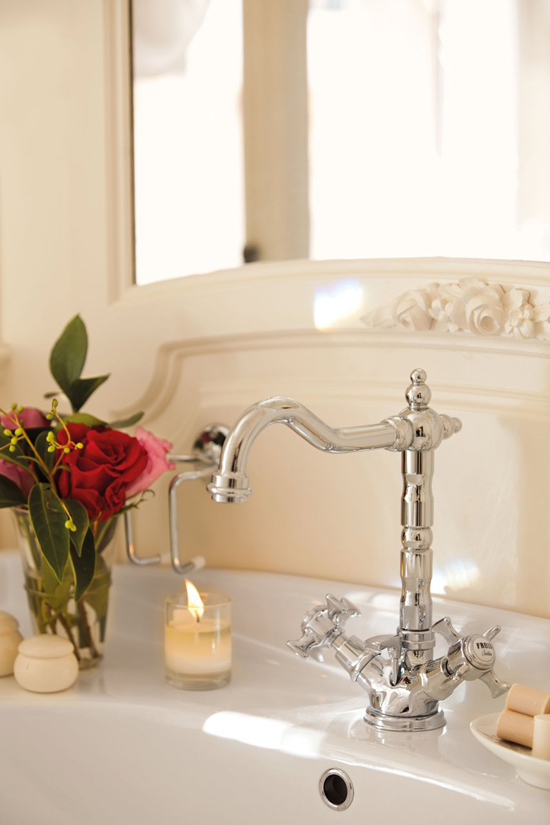 The vintage sink is absolutely gorgeous in this space. We love the fixtures, the red roses, and the candles. They add to the continuity between the bedroom design and the bathroom design.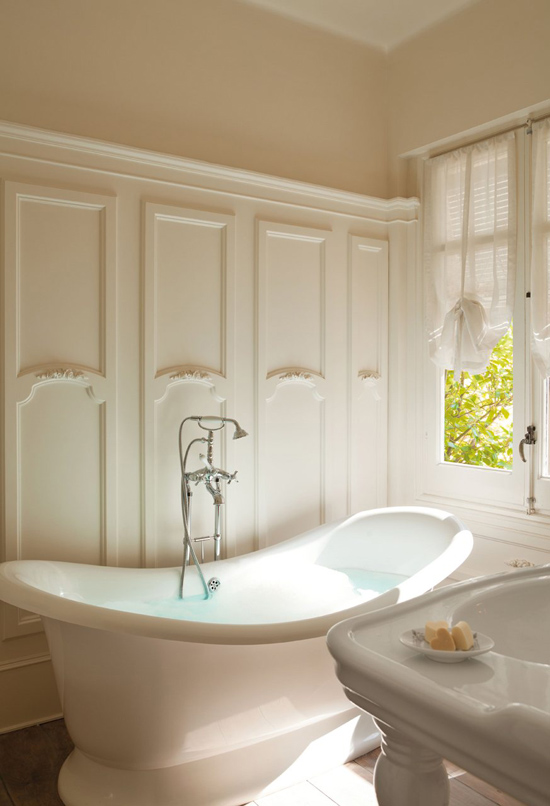 The bathtub is exquisite. We adore the curves, and once again, the beautiful fixtures. The placement of it by the window, is just perfect, allowing the natural light and the breeze into the romantic room. The wall detailing is superb, contributing to the luxurious feel of the space.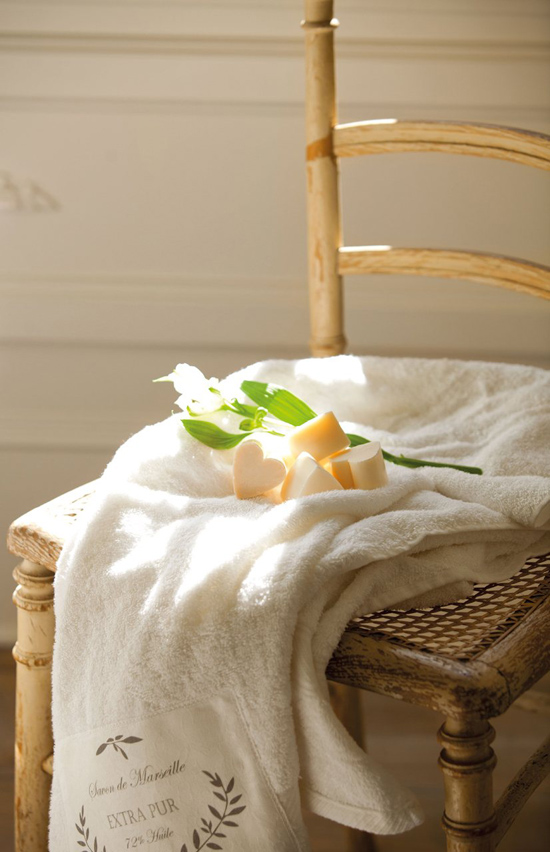 The worn wooden chair is a fantastic touch and it complements the desk chair in the bedroom.
The detailing is absolutely fabulous. The doors, the fireplace, and the bathroom wall, are intricately designed, elevating the décor of this lovely space. The muted colors, the vintage decor, and the long flowing curtains, all contribute to the allure of this gorgeous romantic bedroom.
Images found here