The kitchen is sometimes called the heart of a home, although if truth to be known that title is much more apt for this lovely bedroom. Feminine but without the frills, the muted colors and natural light turn this bedroom into a wonderful place to relax; somewhere to spend quality time. From the simple four poster bed to the well-appointed en suite bathroom, this lovely bedroom oozes style and quality. Walking into the bedroom instills a sense of peace, with the fantastic use of different shades of cream and the extremely pretty patterned wallpaper. The four poster bed is large enough to be a feature but does not overpower the room. It certainly looks comfortable with many pretty cushions and bedding that complement the design of the room as a whole.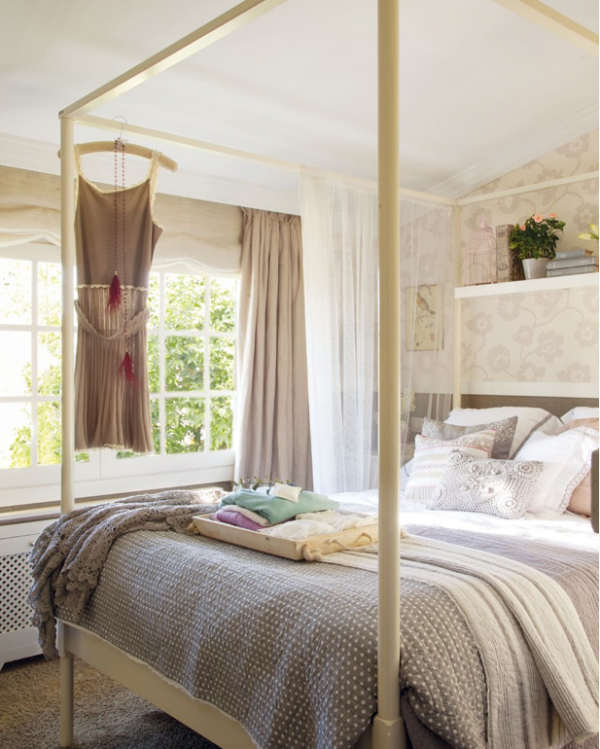 Looking around this bedroom you will see subtle touches of class everywhere, welcome touches that make this lovely bedroom special. Hints of lavender and stylish storage for your buttons and souvenirs give an added extra something to this lovely bedroom. Scented candles and pretty fabrics bring the whole room together while the built in wardrobe and storage units are a must for any home. The en suite bathroom really is marvelous – it has cozy floor rugs that feel good under your bare feet, dual sinks ideal for a couple, stainless steel towel rails and storage galore. There is space to keep all of your toiletries and bathroom products without them having to be on show. Floor to ceiling curtains frame a pretty window that helps to bring the beauty of nature into the bathroom.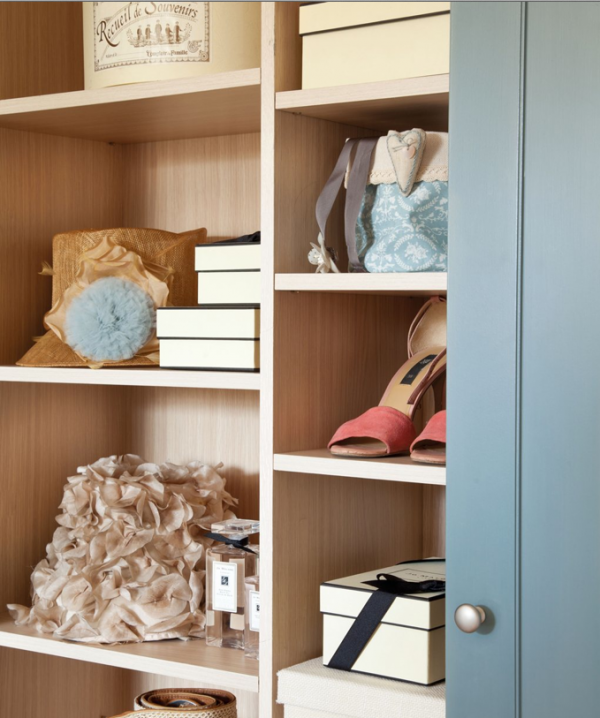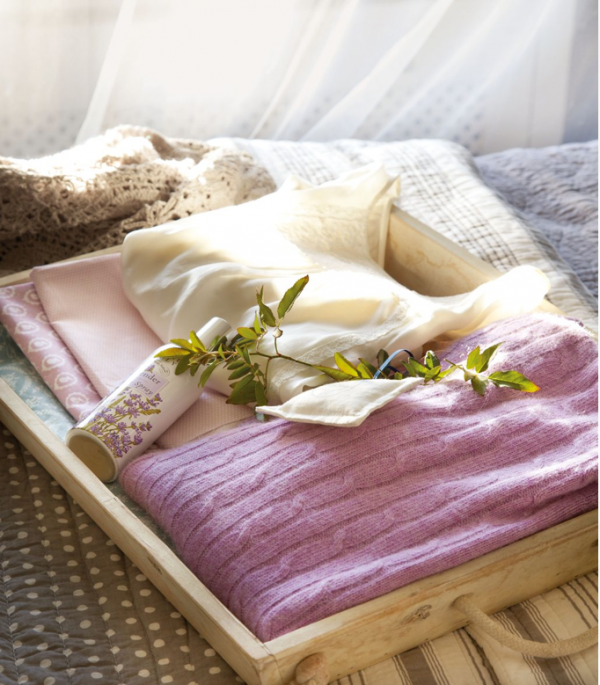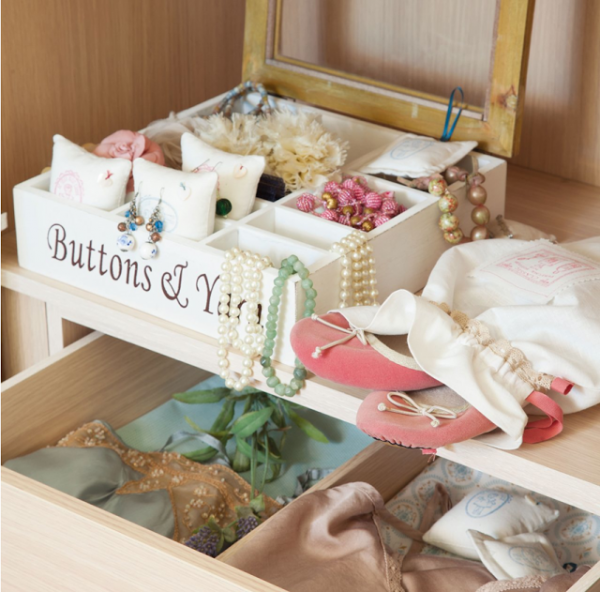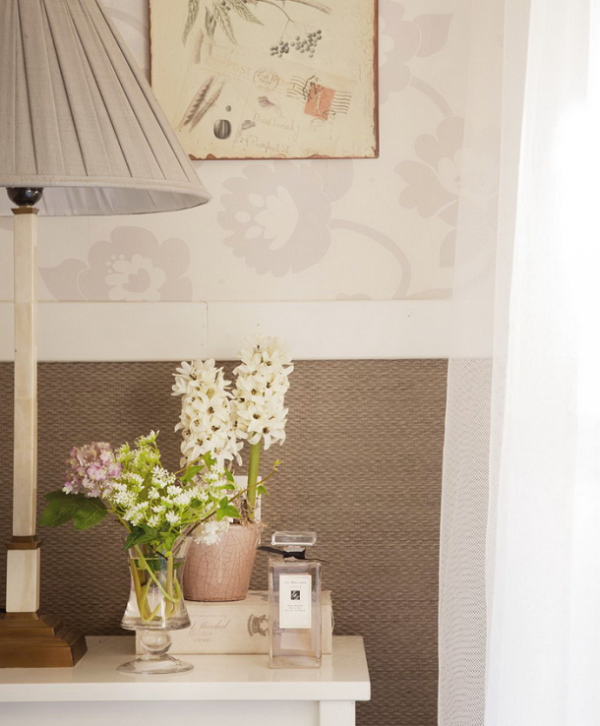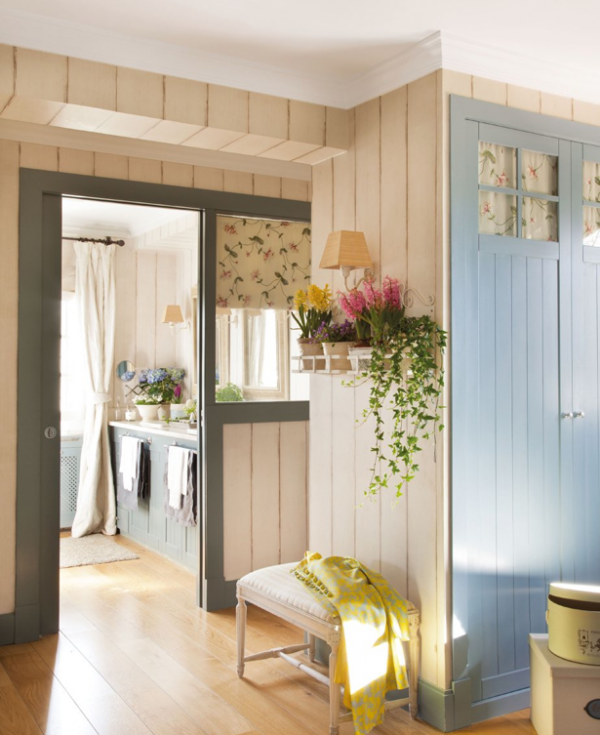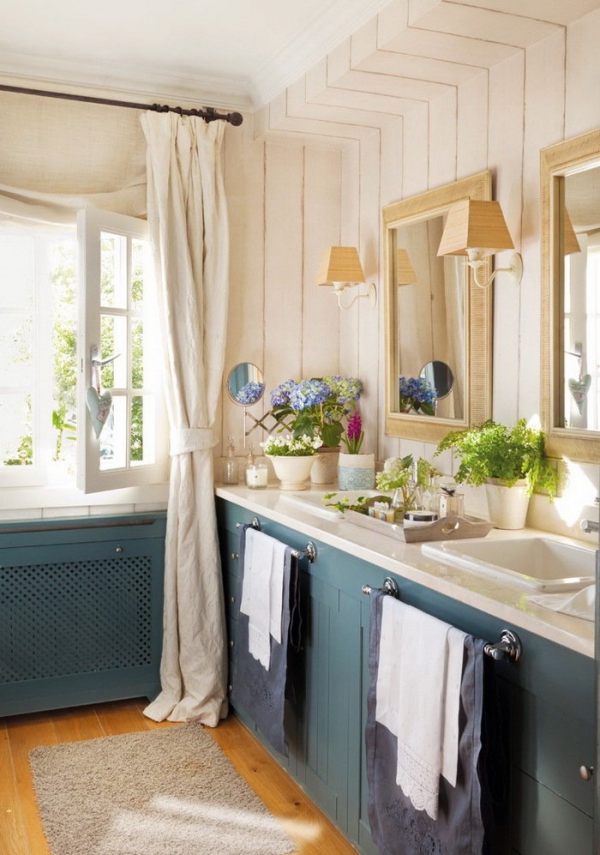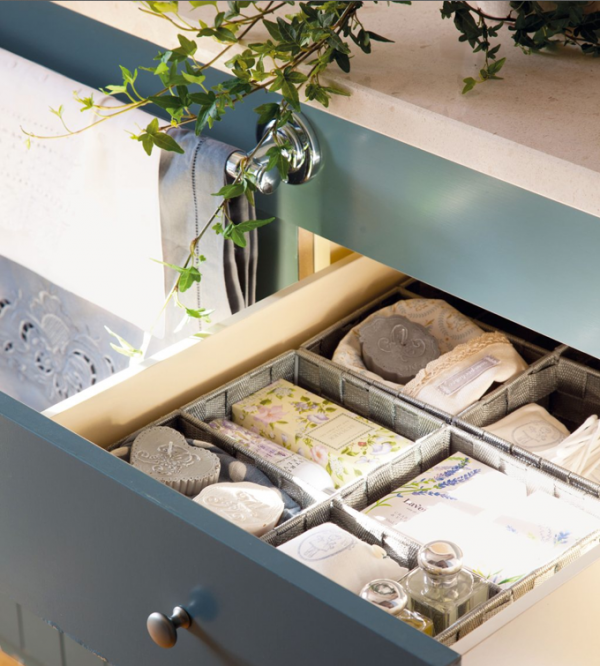 Images found on: heart handmade UK
Throughout this lovely bedroom and bathroom combination you can see life in the form of lush green plants, colors from nature and simple but effective touches of class that are well presented. Choose lighting to suit your mood with the many pretty lamps or go for all out romance with the scented candles. This lovely bedroom is simply delightful and could be your perfect sanctuary.