The process of moving furniture is a scenario all too familiar to each one of us. If we were to tell you that there would be one less piece of furniture that you had to consider moving, we are pretty sure that you would be elated! In your bedroom, how would you feel if you had a headboard made from no bulky material? Today's feature gives us a glimpse of future bedroom styles with the introduction of decal headboards! This design takes the concept of wall décor to a whole new level!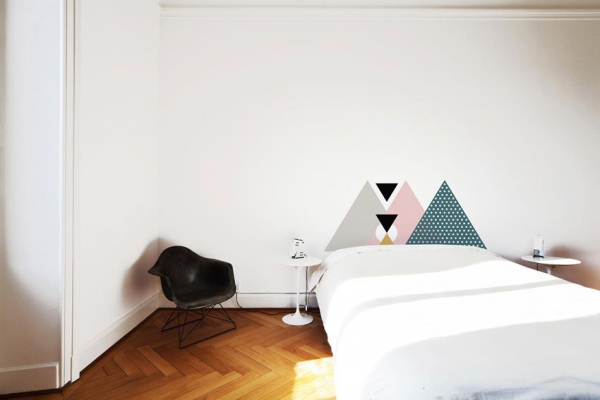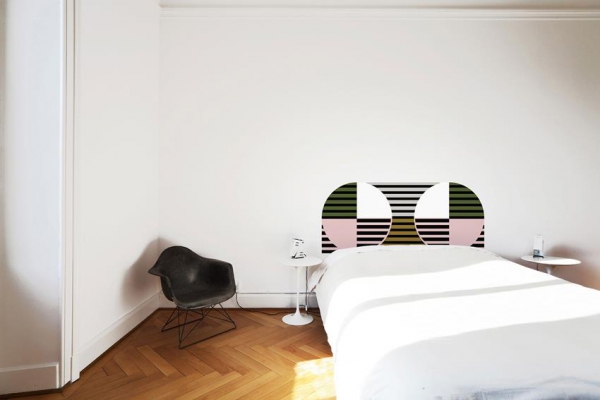 These decal headboards were designed by Marie-Pier Guilmain and Maud Beauchamp. These two designers are the owners of a studio called mpgmp, a new company based in Montreal, Canada that specializes in creating projects that enhance contemporary styles. This particular decal headboard sequence includes 12 different renditions that are a tribute to various Scandinavian locations. Each design brings a different element to the room. The colors used are neutral, yet pop just enough to make a statement. The use of moving patterns and color also creates great contrast to the minimalist walls as well.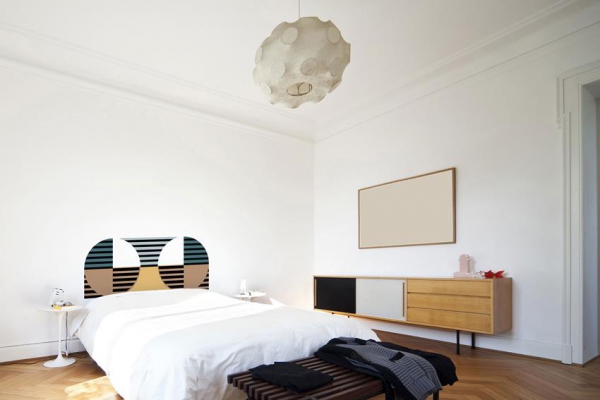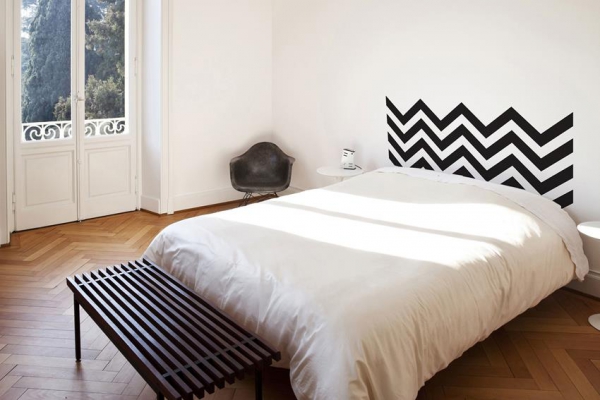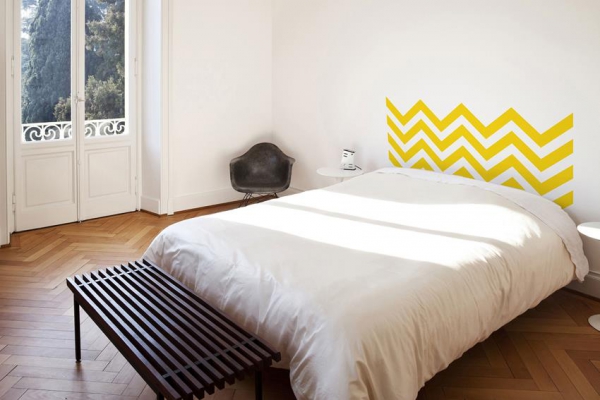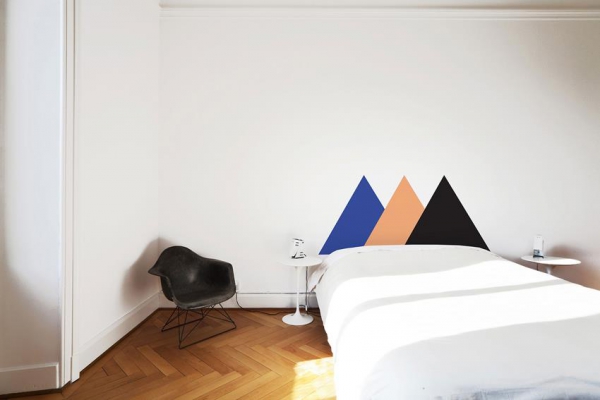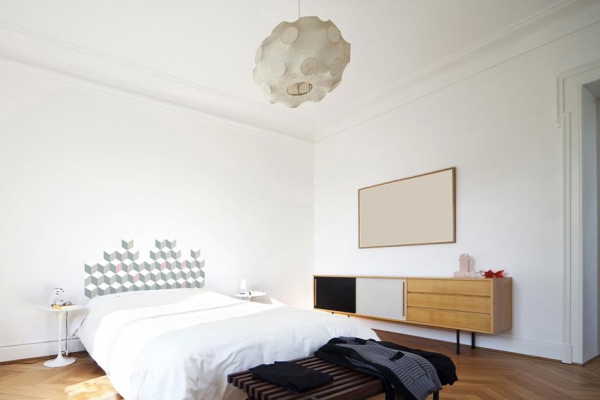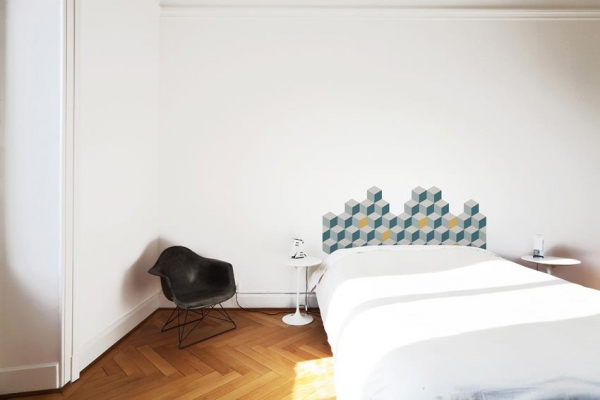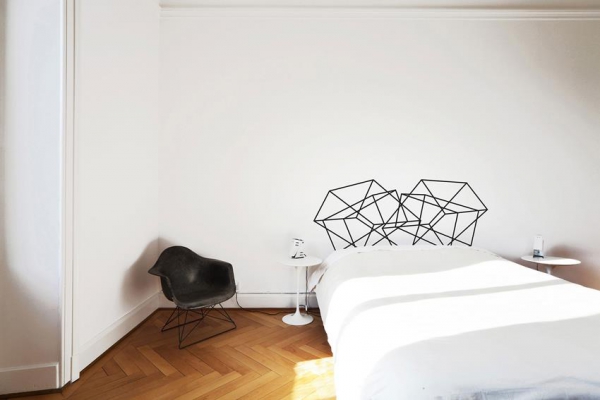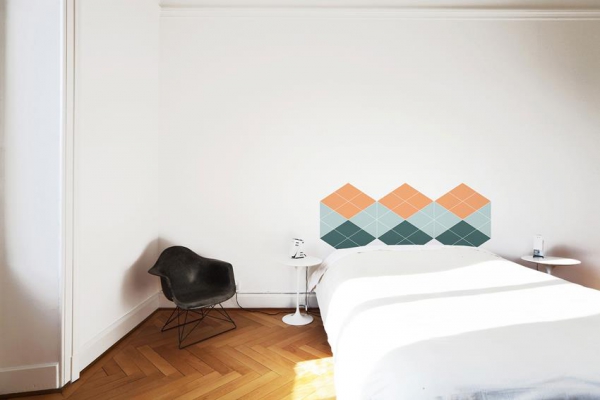 You no longer have to worry about splitting the headboard or preventing it from falling on somebody. It would be in your best interest to invest in something that won't leave any marks!