Inspired by the strict geometries and noble simplicity of the Japanese aesthetic, the Rigo Letto offers a contemporary reinterpretation of timeless proportions and sensibilities. Designer Arianna Giovacchini creates an uncluttered and functionally responsive design for a single and double modern bed frame, integrating its details and fixtures into a seamless composition of planes and color.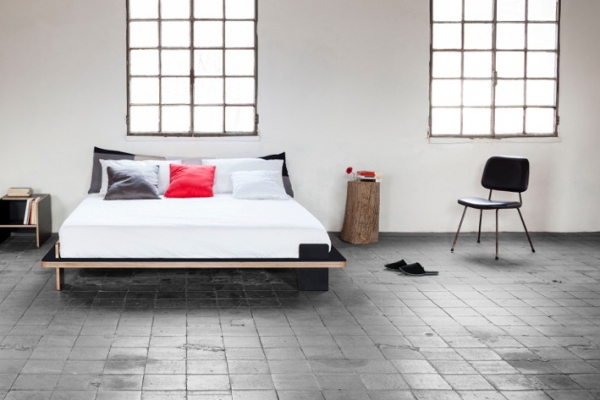 Inspired by the neatness and rigor of futons and tatami, the Rigo Letto strips back the bed frame to its essential components, creating a light and minimalist rendition that seems to float off the floor below. Crafted in poplar plywood, the design incorporates exposed edges and planes of color into a vocabulary of deliberate and careful strokes. Every surface adapts and responds to the functional, visual and structural requirements- the feet, for instance, rise to form edges that keep the mattress in place while introducing vertical washes of color into the frame.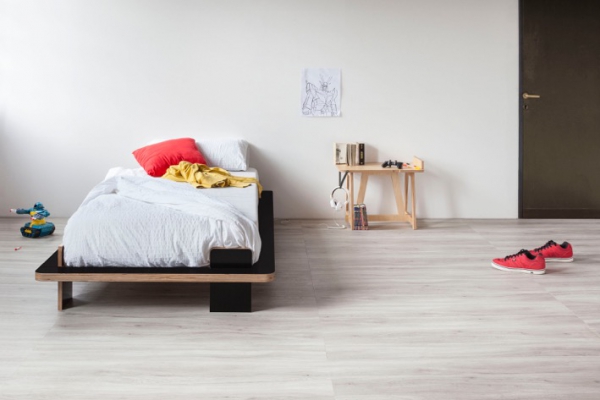 Thanks to its minimal design, the Rigo Letto modern bed frame fits right in in even the most contemporary of decors, bringing a touch of oriental serenity to your space and sleep. The bed frame is finished in water based varnishes and is available in three different colors- black, light grey and mole grey.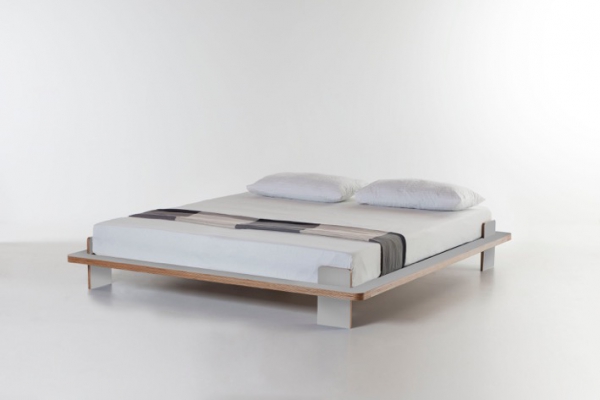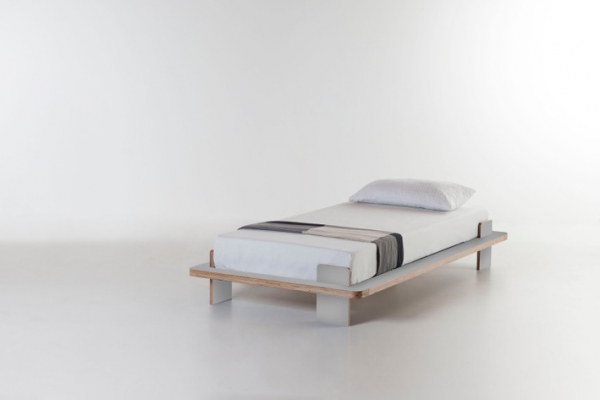 Images submitted via email