This beautiful white and gold bedroom is the perfect place to unwind, relax and soothe away the troubles of your day while you sleep. Elegance and style is in abundance in this pretty room where you can also find a few innovative furniture pieces. Delicately patterned wallpaper behind the bed provides the perfect backdrop to accentuate the whole room. This bedroom is classy, calming and one of our favorites so far.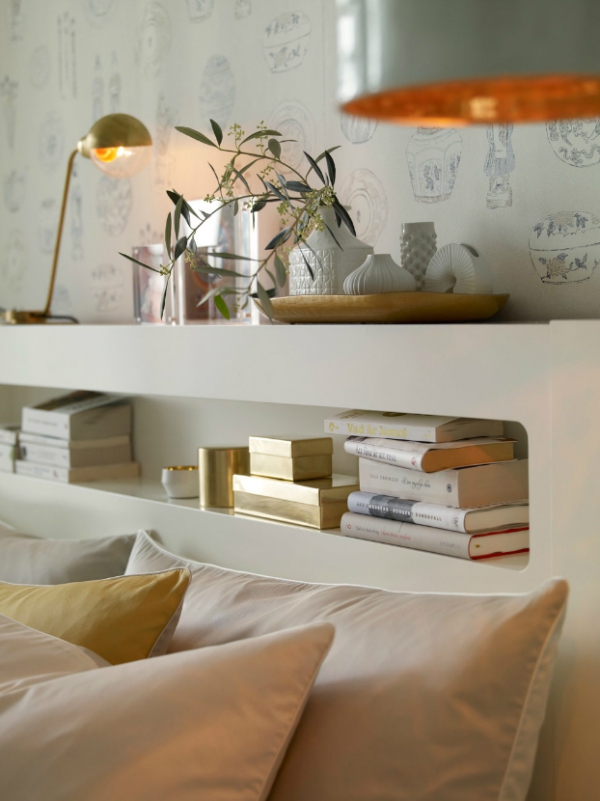 White walls, floor and curtain dressings ensure this white and gold bedroom is light during the day, with an almost dreamy quality. The mixture of gold and white in the bedding adds warmth while following in with the theme. The headboard of the bed has a useful in-built book shelf, where you could also store pretty accessories and photos. An unusual gold wall shelf has a dual purpose and here we can see it being used for books and also to hang clothes from, on gold hangers of course.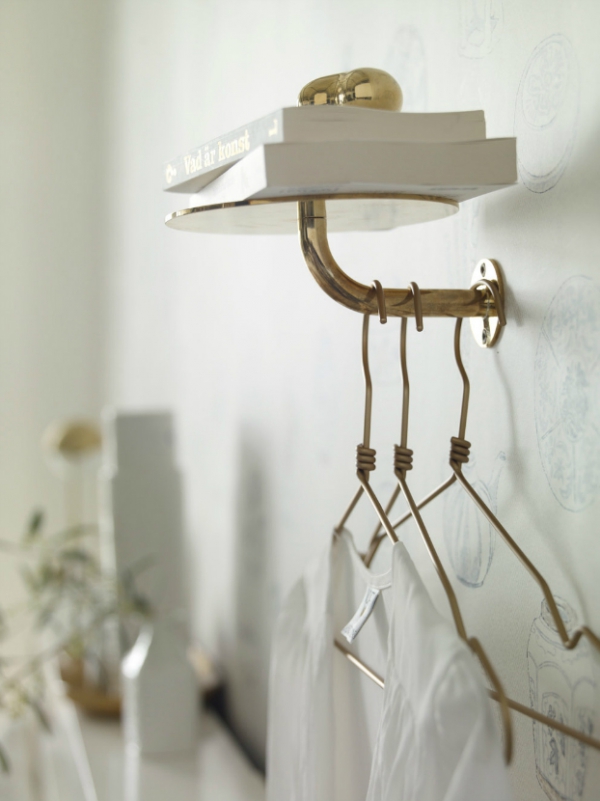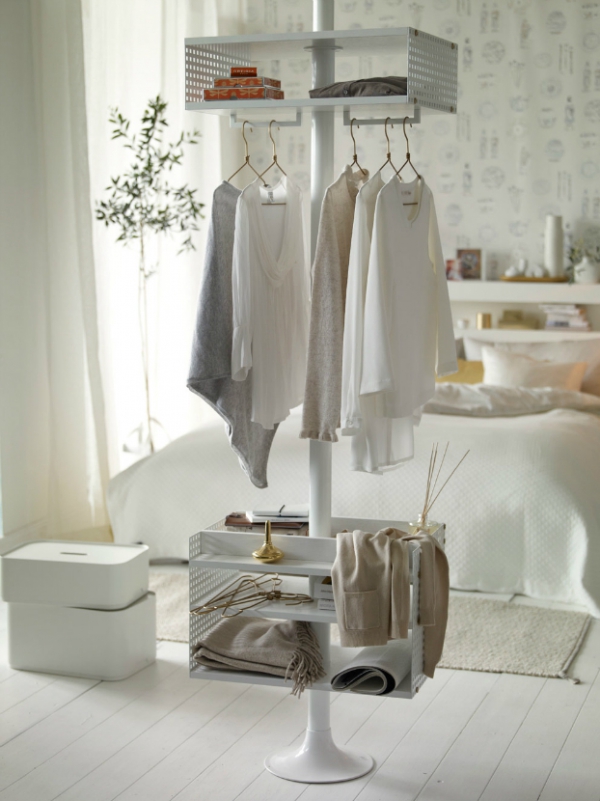 Images found on Decoholic
More storage can be found in the form of a simple white storage unit that has multiple uses and also looks pretty. The whole effect of this white and gold bedroom is one of elegance and serenity – from the beautiful wallpaper to the golden touches seen everywhere.