When all else fails, your bedroom is a guaranteed refuge for those times where you need to relax, relate and release. Likewise, your bedroom should also look like an immaculate refuge as well. This designer master bedroom in the United States sets a great example thanks to Angela Todd Designs. The company, comprised of two amazing designers named Angela Todd and Ashley Waters, is based in Portland, Oregon that specializes in creating atmospheres which reminds us that home is where the heart is.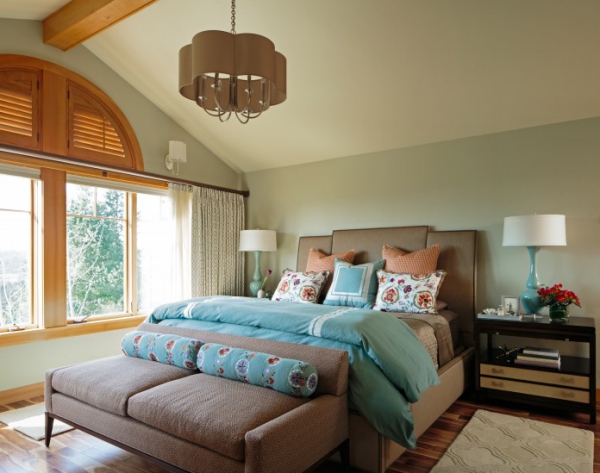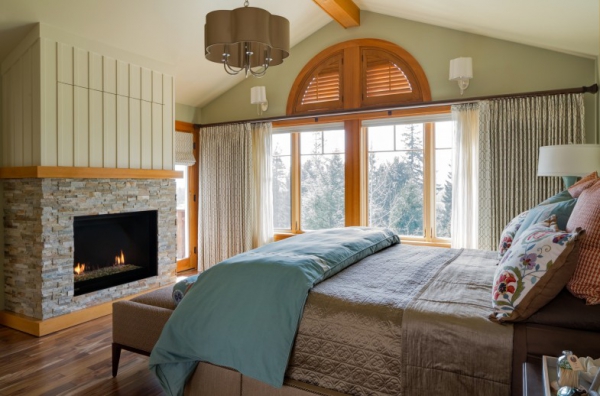 Located in Oregon, this designer master bedroom provides quite the comfy feel with just one look. Don't you want to just bury yourself into those pillows? Known as the Luxe Master Suite, this bedroom revamps rustic style in a great way. The soft pastel color scheme of blue and orange that are concentrated in the actual bed area creates a focal point that evenly distributes the burst of color throughout the rest of the room. By keeping the walls a light neutral brown, it's easy sailing from there. The entire color scheme blends perfectly with the wood elements on the other side of the room that are present near the fireplace and in the window frames. As you can see, incorporating different designs and patterns by way of accent pillows and curtains is no difficult feat at all for Angela Todd Designs.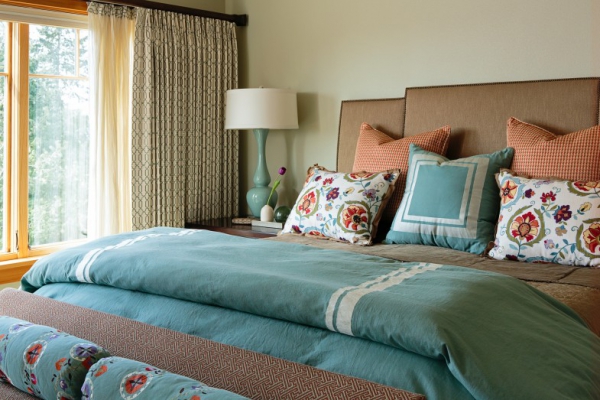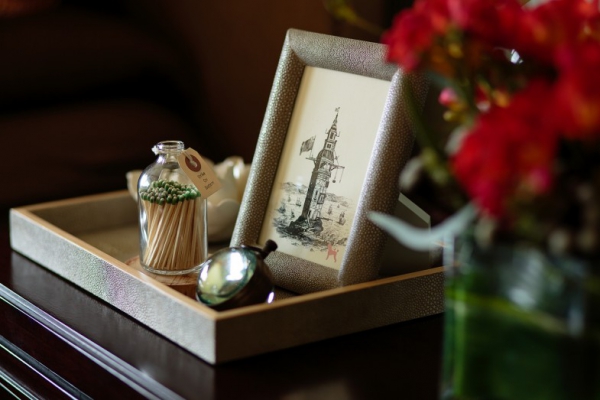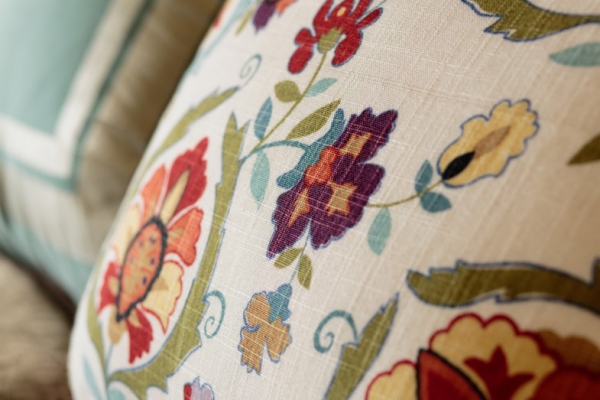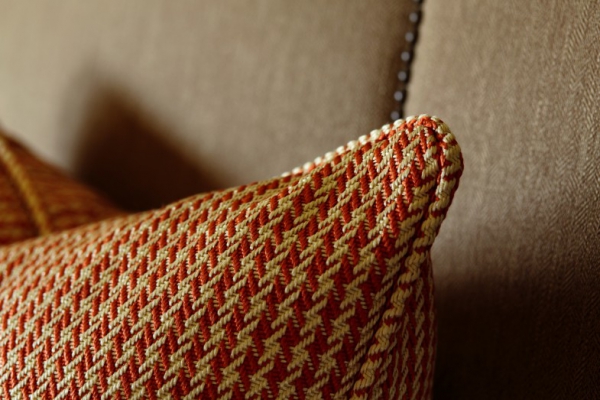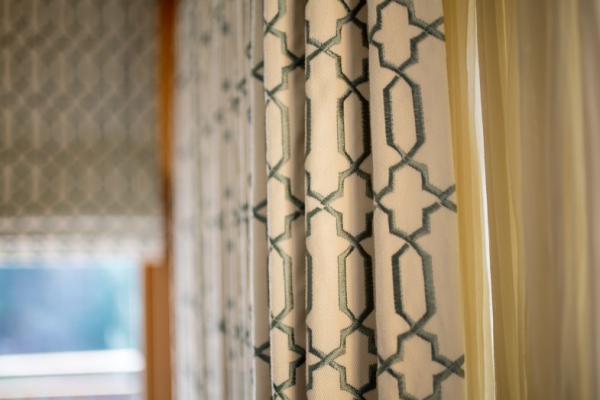 With a unique flower-shaped chandelier to top it all off, this designer master bedroom makes a big statement. The weather's getting a little cooler now, so it's the perfect time to cozy up next to the fireplace!