We spent most of our teenage years in a small bedroom, and we mean teeny tiny, like we could lay on the bed and almost touch the television tiny. But it is still one of our favorite spaces. It was fabulously decorated and it was oh so cozy. We definitely have a special place in our hearts for beautiful tiny rooms, they can be really amazing when decorated with function and size in mind. So, in light of our little trip down memory lane, here are a few tips for those delightfully small bedrooms: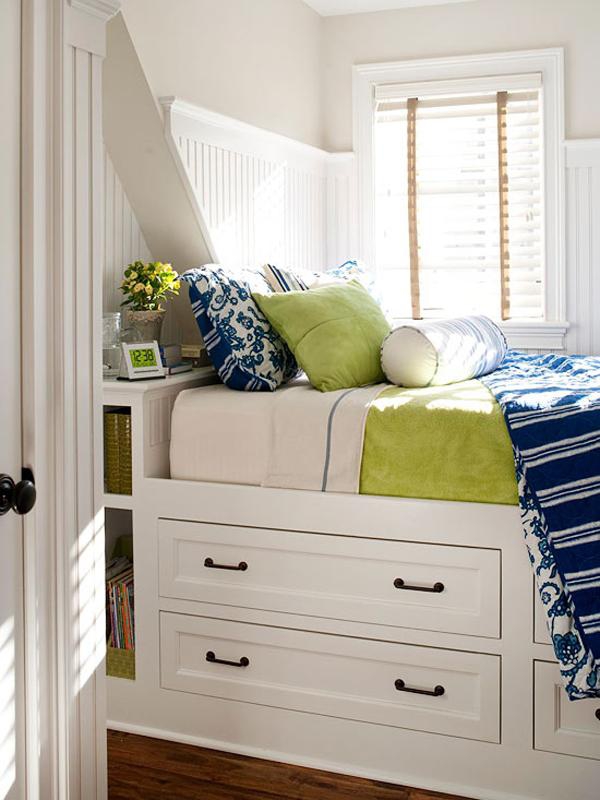 Take a look at your space
You might be saying, "Well, of course, you have to look at your space." But we mean really look at your space. If you can, try to do it while the room is empty. Where is the window? Where is the door? Is the closet far from the door or close to the door? What's the best place for the walkway? Where are the best places for furniture? You will also need to measure your space, and if you have a walkway in mind, measure that as well. This way, when you buy your furniture, you know exactly how much space you have for the design you're creating. Also, if there are nooks and crannies in your room, make sure you take them into consideration. Could a desk or a chair fit into one of these nooks? Do the nooks allow you to create separate spaces in your room? If so, make sure you include this in your design, it will make your room feel and look bigger.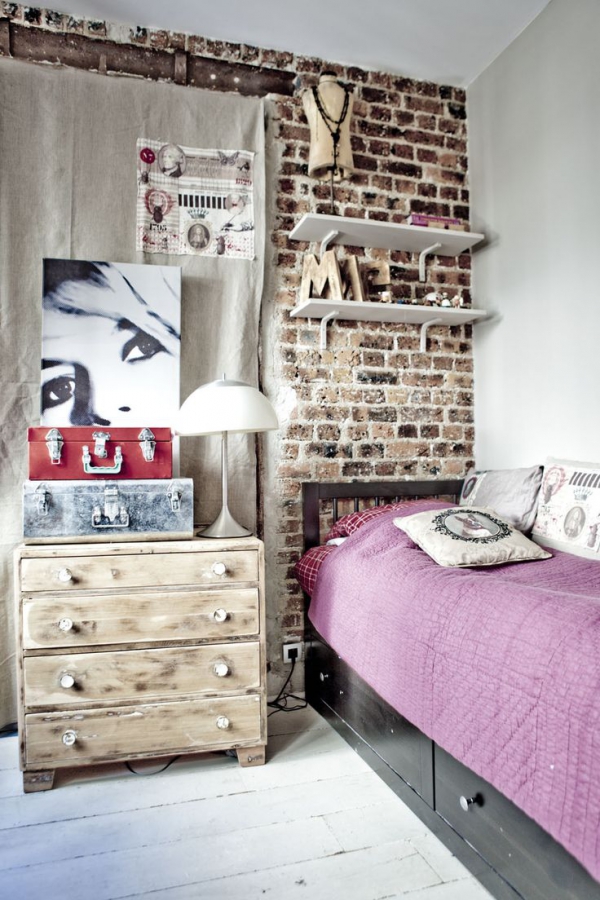 Decide on a design
What is your color palette? Do you want a traditional, modern, or eclectic look? Bold colors look fabulous in a small bedroom, they add a significant amount of interest without adding more décor. You can also add a lot of interest through the use of patterns and texture. Wallpaper works magnificently in small bedrooms, it gives the room a lot of character and personality. Texture can be brought in through a small rug, bedding, and/or curtains. Don't forget to create a focal point for your design. You can use the head of the bed, a collection of artwork, the window, really, anything you want. Just make sure to keep it focused, too many focal points take away from the design, especially in a small space.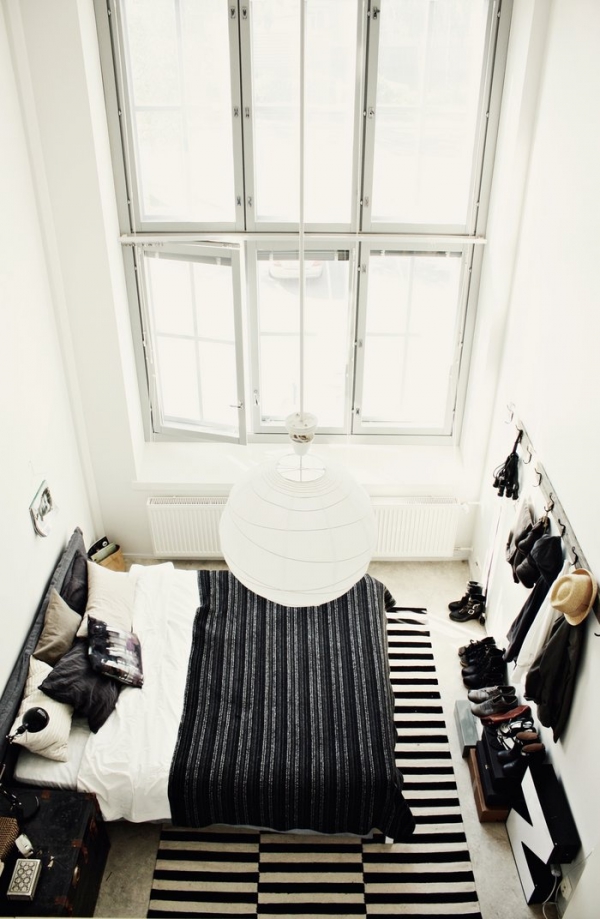 Choosing your furniture
For the most part, you want to stick with sleek furniture when designing a small room. Platform beds, clean lines, and simple but beautiful designs are your best bet. They will keep your space open and airy. If you can, choose furniture that will serve more than one purpose. There are drawers that can function as a nightstand and a dresser, and entertainment centers that can hold the television, and décor and books. And don't be afraid of height. Tall and slim furniture will maintain openness and make the room feel spacious.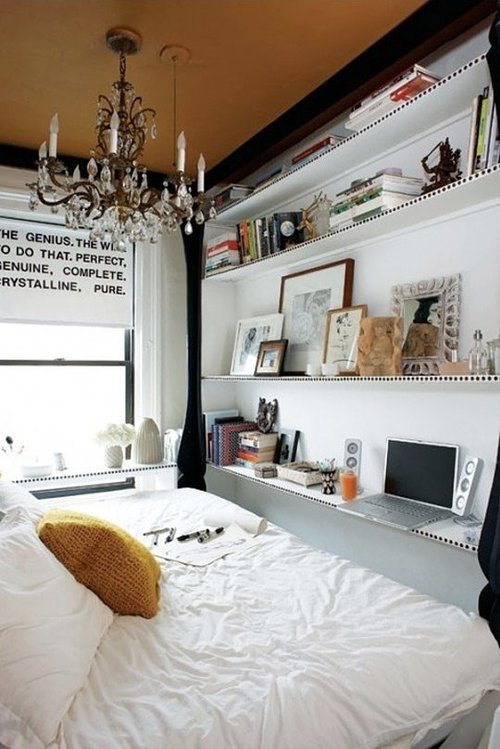 Images found on: Pinterest
Storage
We're big fans of wall shelving and built-in shelving in small rooms, they save space and they look fantastic. Built-in shelving will save you the most amount of space and keep your space free of clutter. If built-in shelving isn't an option for you, wall shelving is the next best thing, but be careful, because too many shelves can lessen the openness of your space. You can even create a little décor area with shelving, adding even more interest to your design. Organizers are also a wonderful idea, especially in the closet.
And there you have it, you are well on your way to creating one of those small show-stopping bedrooms.