All about appearances and creating lasting impressions, powder rooms mirror your deepest aesthetic sensibilities and fancies in more ways than just one. Steeped in tradition and classical strokes, these take on myriad flavors depending on your personality, preferences and creative zest. A powder room may be pretty straight forward in its functional demands and layouts, but the possibilities it offers within these are endless.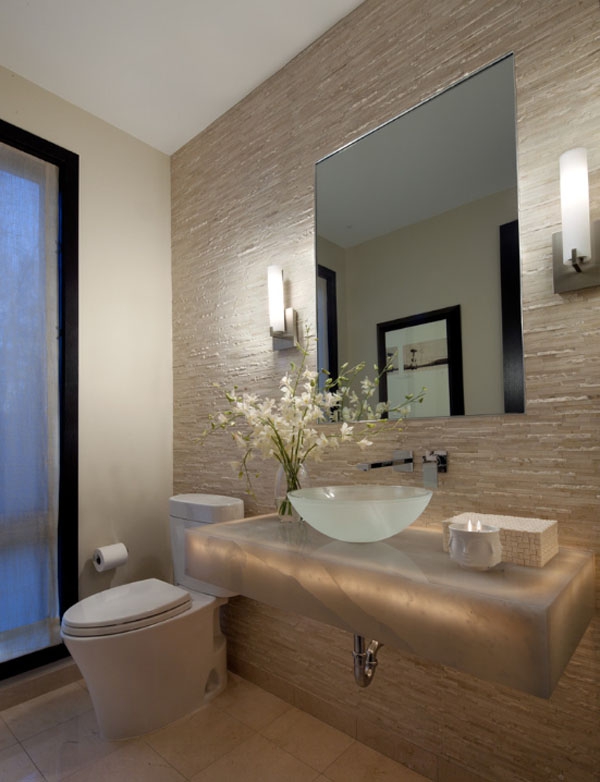 Designed by Ashley Campbell Interior Design
Typically home to a distinct feminine elegance, a few swift and smart moves can create a more masculine affair in even the quaintest of powder rooms. Switch to a pinstriped theme to introduce a sense of ordered rhythm, dwell in deeper shades and color palettes, or bring a touch of the African wild to mix things around. Alternately if you prefer the classical indulgences of the powder room, explore the gentle touches of coral, pinks, champagnes and different sensuous surface finishes.
Do not underestimate the place of incidental accessories in the powder room. From framed prints to personal belongings, these add a touch of individuality and unpredictability to the overall scheme. Accentuate with soft lighting that focuses on the mirror area, so as to offer a decadent ambience without compromising on visibility.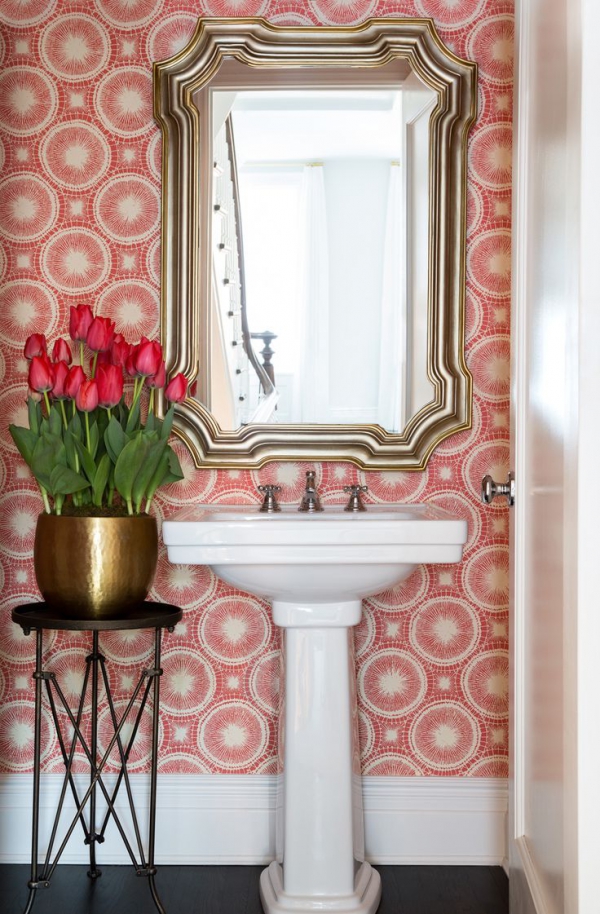 Designed by Chango & Co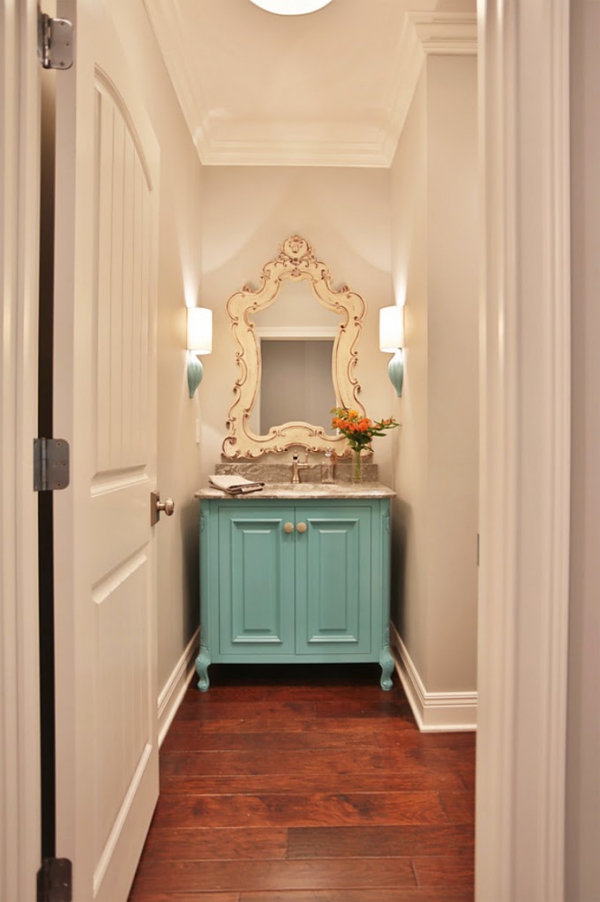 Designed by Glynis Wood Interiors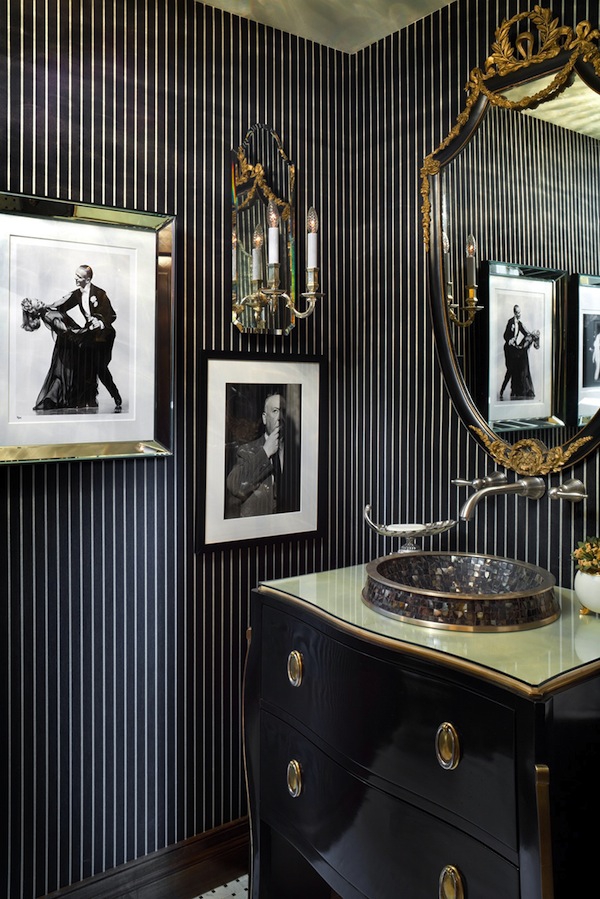 Designed by J Tribout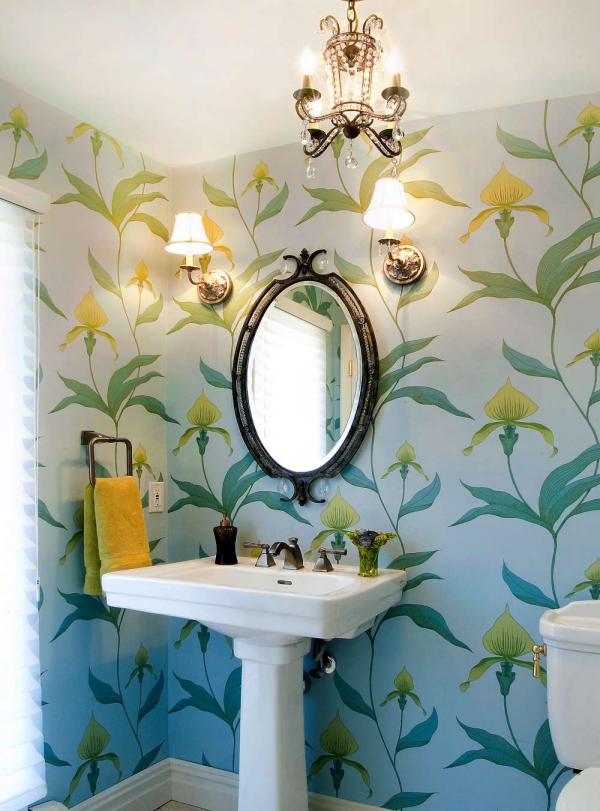 Designed by Michael Mariotti | Interior Design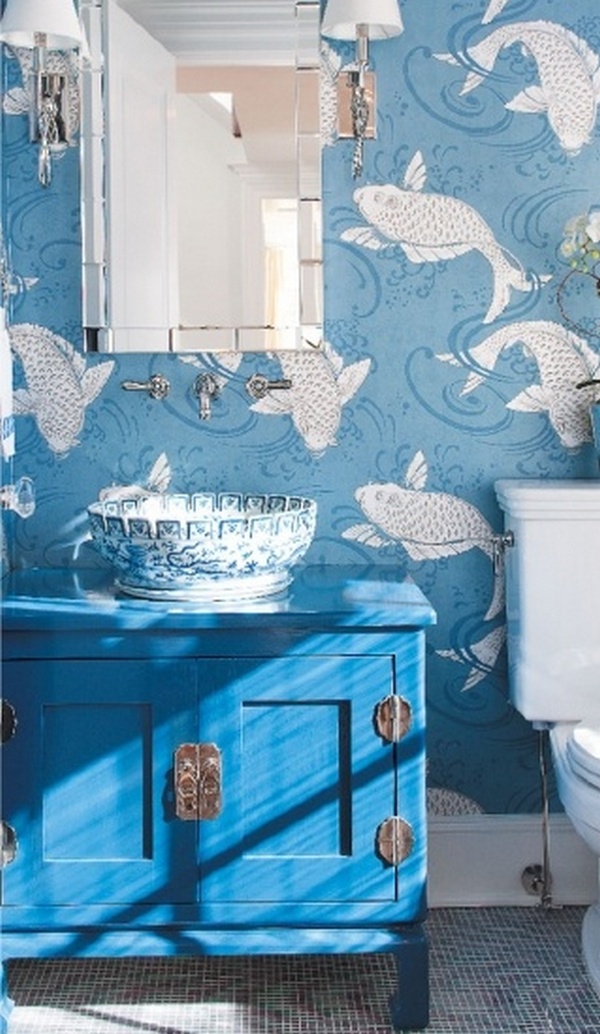 Found on Osborne & Little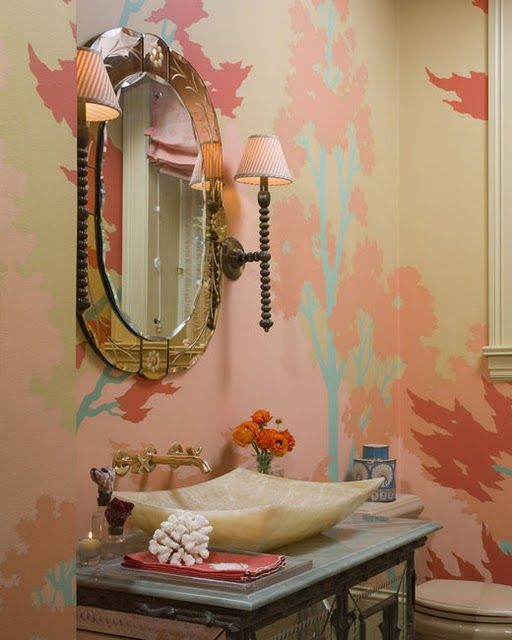 Designed by Jeffers Design Group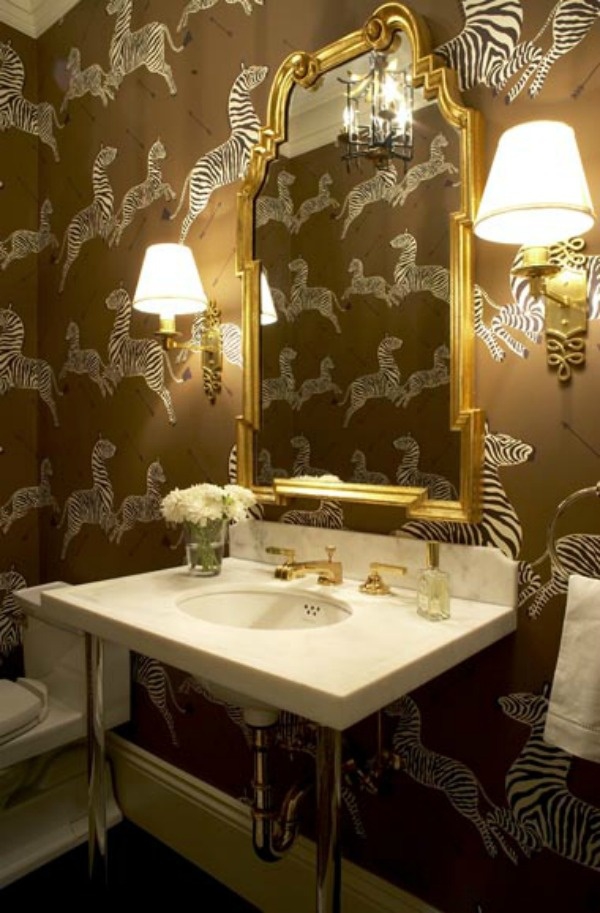 Designed by Massucco Warner Miller
Designed by Slovack Bass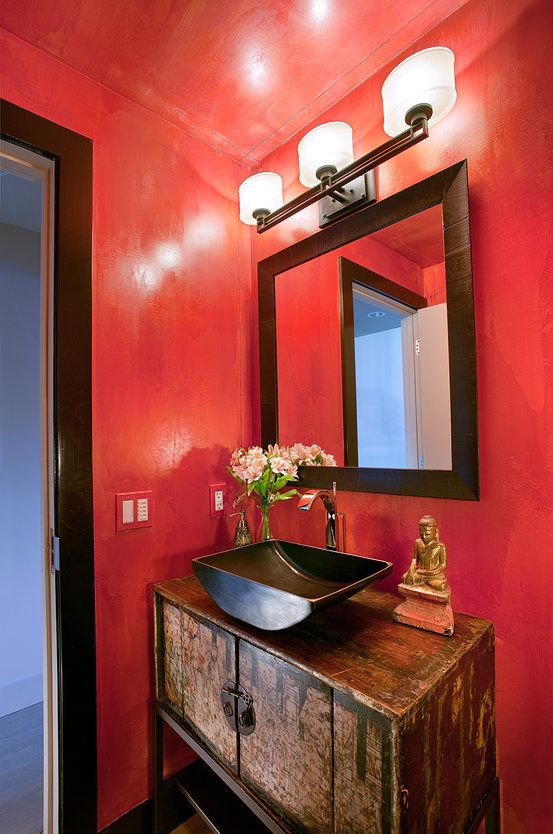 Designed by Belle Grey Design