Just because as many visitors don't see your bathroom as your kitchen or living area doesn't mean it shouldn't be beautifully designed or decorated.
A bathroom is a great space to experiment with key trends that may not be as well suited to other rooms in your home.
Below are some simple pointers on what to consider when buying those key pieces that can transform your room.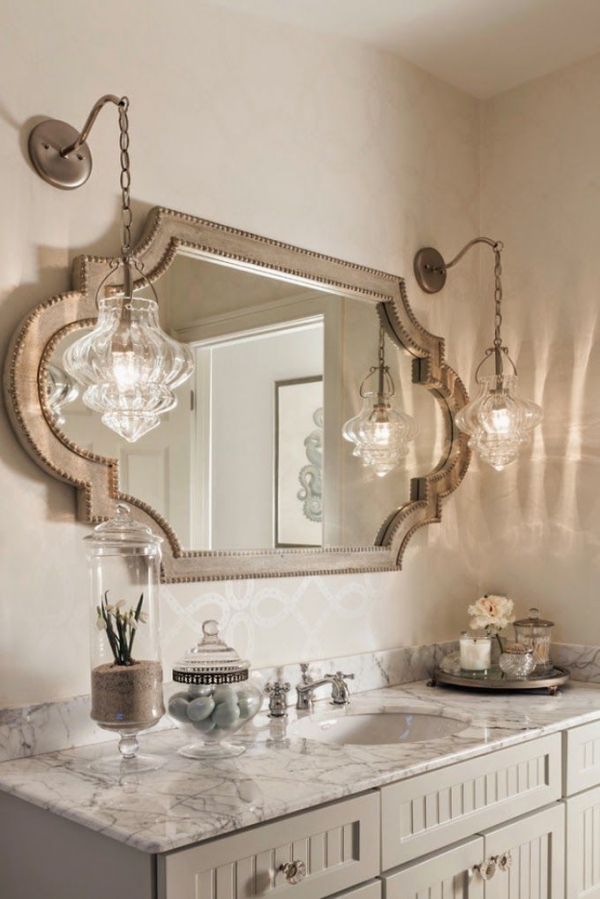 image via House of Turquoise
Lighting
As with any room, lighting is of paramount importance as it can completely change the atmosphere. When considering bathroom lighting it's important to get the placement right and also work with the natural light that's available.
Wall mounted lamps are a great way of increasing the amount of light in your space whist adding to the design of your room. Wall mounted lamps look great around bathroom vanities and sinks.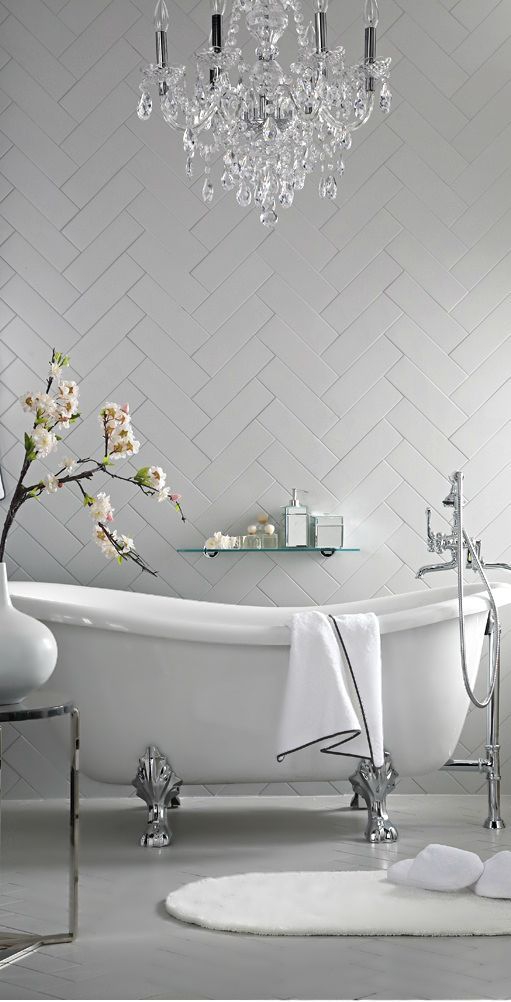 image via UniquesHomeDesign
Don't be afraid to consider all the options available, get creative and think outside the box to get something that looks unique. An antique chandelier can add a luxurious feel to any bathroom.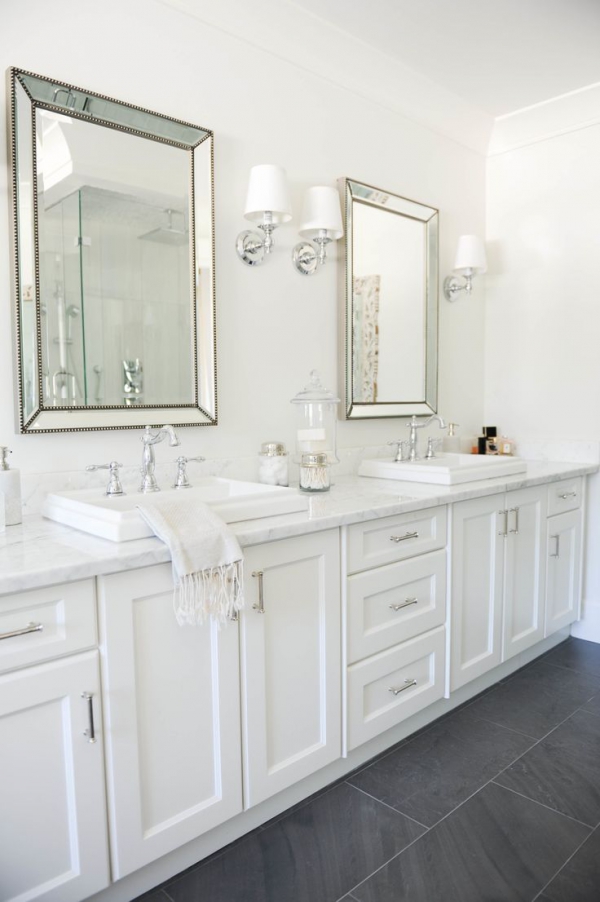 image via SMP photographed by Tracey Ayton
Mirrors
A mirror can really change the appearance of your bathroom and finding the perfect mirror can really influence your initial design ideas for your space.
Clever placement of mirrors can really improve the amount of light and can also give the illusion of a bigger bathroom. If your bathroom is particularly small adding a mirrored wall could really open up your space, making it feel less Claustrophobic.
The only thing to remember when using mirrors to create the feeling of space is not to get too carried away, too many mirrors, or mirrors that face each other can give too many reflections that can be look confusing and messy.
There is no right or wrong when it comes to your choice of mirror, experiment with shapes, sizes and finishes. You can also play with your use of frames or the number of mirrors you decide to hang. Having multiple mirrors can look stylish yet effortless
The use of ornate mirrors can give your bathroom a decadent vibe, they also look great as a stand out piece in an otherwise minimal space.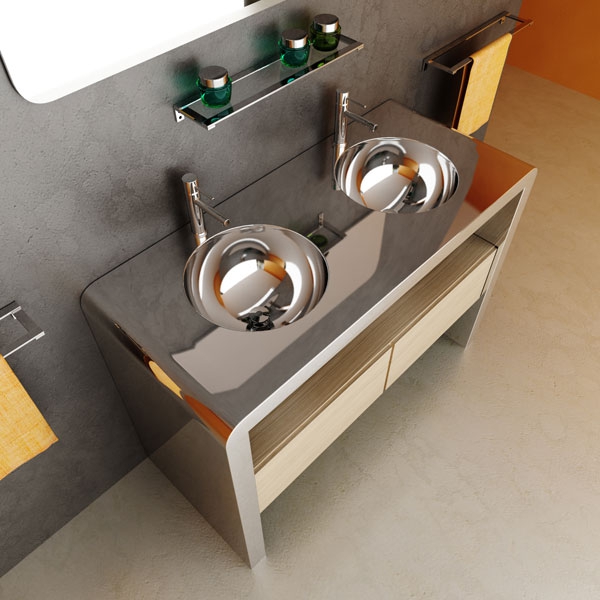 by Componendo
Taps and Fixtures
With such a variety of designs available the use of fixtures can really make the difference when it comes to those all-important finishing touches.
Do not be scared to build the theme of your bathroom around your fixtures and fittings. If you find inspiration in something follow your instinct, this way you'll create something unique to you and your personal taste.
The correct use of taps or fixtures can be a great ways to give your bathroom a new lease of life without a complete re-design.
Think about what finish or color you prefer, but consider finishes like polished brass are often a more expensive option. If buying your fixtures from various places always take a sample of your chosen finish as these can differ greatly from different places.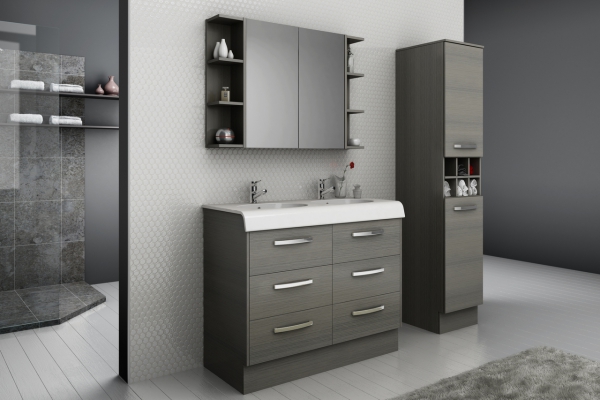 Vanity
Regardless of how much free space you have, there will always be a variety of suitable vanity pieces for you to contemplate. Not only do they hide your plumbing pipes but they provide essential storage, meaning your products are out of sight.
Again think of what finish will work well with the rest of your décor, most vanities come in more than one finish. This piece from ABL Tile Centre (image above) is an excellent example, not only can you choose from a range of color options but there are also multiple handle options.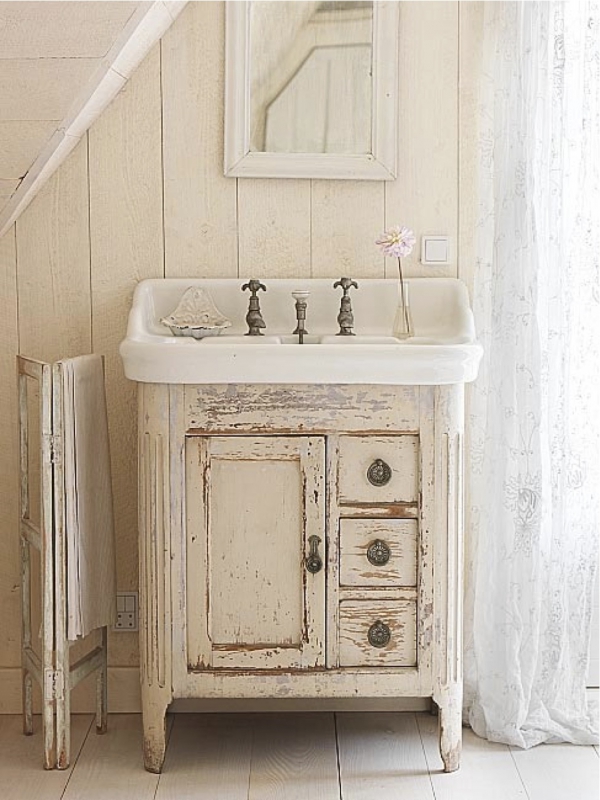 Vintage styles are usually made from natural materials, which will need regular upkeep. Ensure you do your research before purchasing vintage or antique style furniture, like the one above found on Roomed, so you have the knowledge of how to care for it correctly. Antique or vintage style furniture can add distinctive character and can be a piece that stands the test of time.