It's more than obvious that every home has at least one bathroom. In fact, you could even argue that the bathroom of a home is one of the most important rooms of all. Whether you use your bathroom to get ready for a particular event, or to take a moment to escape for a little bit of solitude, the bathroom is a place that is constantly in use. Since you are going to undoubtedly spend so much time in your bathroom (for whatever reason), you may want to make the room more peaceful. Follow the steps or tips below to turn your bathroom into a comfort zone.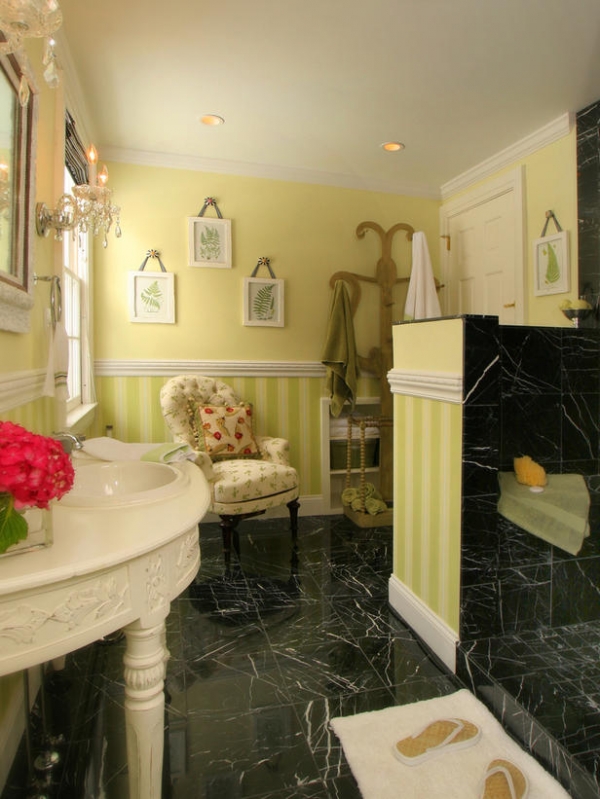 Image via HGTV
It's all about colour
If you think the colour you paint the walls in your bathroom is important, then you are right. As stated above, you are going to spend a lot of time in your bathroom, so you might as well paint the room a colour you enjoy, or one that comforts you. For instance, avoid the colours black and white. If you paint the surrounding walls black, it can feel smaller and more claustrophobic. White is too plain and boring. Do you really want to spend time in a place that is drab or makes you feel weary?
Try soft or bright hues, such as baby blue, lavender, yellow or light pink. Not only could these colours create a warmer feeling, but you could also find that the tone of the room actually dictates what mood you're going to be in.
Sometimes you may find that you need more than just colours in your bathroom to create a feeling of comfort. If this is the case, then consider a little remodelling or redesigning. Fortunately, Betta Living has some great ideas to share with you. Just visit the site for a little bit of inspiration.
Candles and music: two important features
Not only do candles smell good and create a feeling of calm, but everyone has a favourite tune that instantly brings a smile to their face.
Consider placing candles throughout your bathroom. There are hundreds of different scents to choose form, including vanilla, ocean breeze and cinnamon. The trick is finding the right scent for you and your needs.
Music is becoming easier to access all of the time. Whether you use a radio, CD player, iPod, or your cell phone, bringing music into your bathroom shouldn't be an issue. You can even create different playlists for different events. For example, you can have a calming list of songs you play while taking a bubble bath, but you can also have some fun, upbeat tunes ready for when you're preparing a night out on the town.
Though the above are just a few tips in order for you to create the ideal bathroom atmosphere, there are hundreds of other methods to get the job done – you just need to find the methods that work best for you and your needs.
This is a guest post written by James Young, a freelance writer and blogger. He often shares his interior design tips on his private blog.