Redesigning the bathroom could be a tough task, but a good result is always worth the effort. There are a few basic steps that you need to follow when it comes to bathroom designing. Naturally, you need to first have an idea of what you're expecting to achieve with this project. Choose the style, the main theme and the color scheme. To browse some wonderful ideas, please check our bathroom designs section.
Once you've wrapped your mind around a particular design it's time to go and find the desired bathroom tiles. It'll be fun at first, but if you can't find what you're looking for in the first five stores, you'll probably start feeling desperate. Just don't give up; the perfect bathroom tiles do exist!
Next thing is to choose the bathroom furniture. What you basically need is a shower, a bathroom vanity and a bathtub /although the tub is not a must/. We've shown you numerous bathroom vanities and bathtubs so you probably have a clue about what to look for. You might be surprised, but the most difficult one to choose is the shower, and that's because there are so many options offered out there. You need to find the best mix of functionality, design and style that suits your design project. Here are five of the most popular showers:
Shower panels
You'll definitely find a huge variety of these. They come in different shapes and sizes and consist of body jets, and in most cases include also multiple shower heads. The shower panel is a must for every bathroom, and it can be placed both, over a bathtub or within a shower enclosure.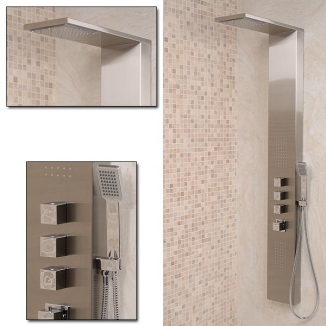 Mixer showers
They are called mixer showers because they mix hot and cold water before it exits the shower head, and ensure you a spot-on temperature. You'll never get wrong with these, since they work with both, low and high pressure water systems.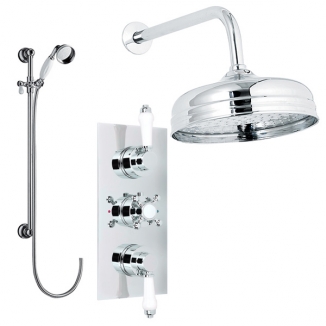 Power showers
Perfect for low water pressure systems is the power shower. It mixes hot and cold water and ups the water flow using an electric pump. It offers greater control over water pressure and temperature than a mixer shower, but unfortunately uses three times more water.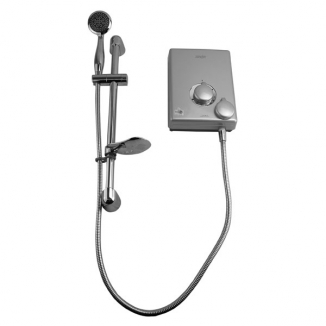 Electric showers
Electric showers are affordable and cash-saving solution perfect for any water system. They take water from the cold water supply and heat up the amount of water used each time.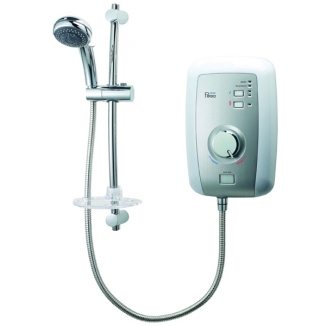 Bar showers
The bar shower is a part of the mixer showers' family, where the water mixing unit is designed in a contemporary shape of a bar. We decided to include this one as well because it's a very popular choice and we have one in our house 🙂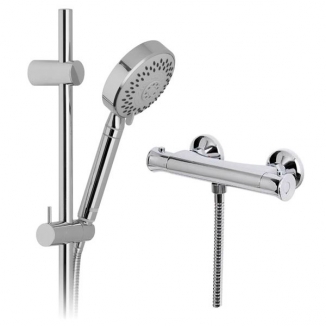 Once you're done with the bathroom furniture, it's time for the most fun part – the bathroom decoration. The options here are endless starting with flower pots, bathroom accessory units, decorative mirrors and ending with the fluffy mat in front of the bathroom door. Hope we gave you some clues. Now it's all up to you. Good luck!
Image credit: Better Bathrooms