We could talk about stylish bathrooms all day. In our humble opinion, there is nothing more exciting than a well-executed, luxurious bathroom. Designed by Patricia Urquiola and manufactured by Hansgrohe, these stylish bathrooms will make you never want to leave. They are all gorgeous and stunning, and all of them create a wonderful and relaxing experience.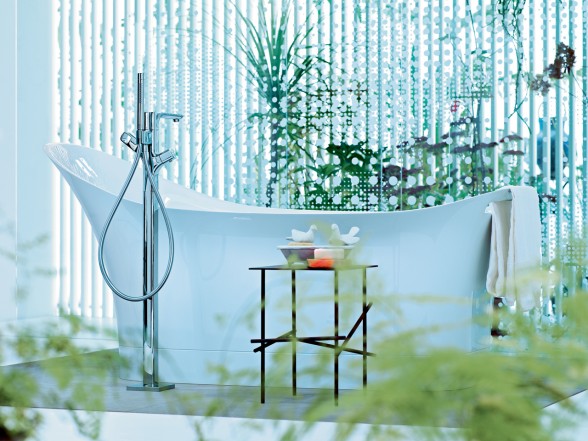 The lines of this sleek bathtub reminds us of ocean waves. Gorgeous plants give this room a tropical feel.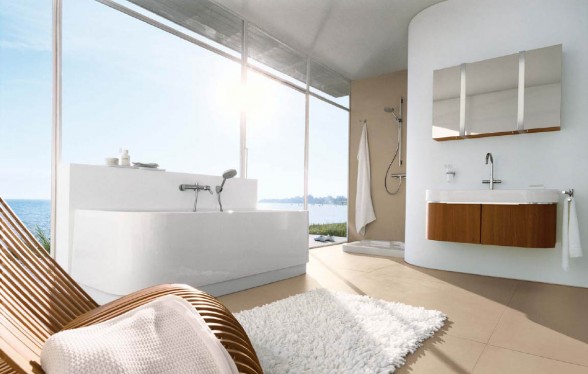 Floor to ceiling windows, warm wooden accents, a lovely large tub, and an open shower create this fantastic space.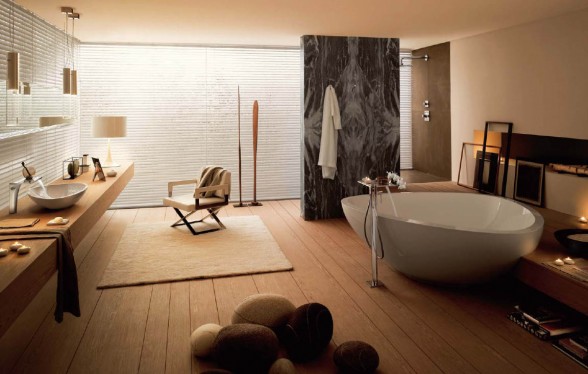 Coziest of the cozy. This bathroom is luxurious with its marble divider, soaking tub, and gorgeous hardwoods.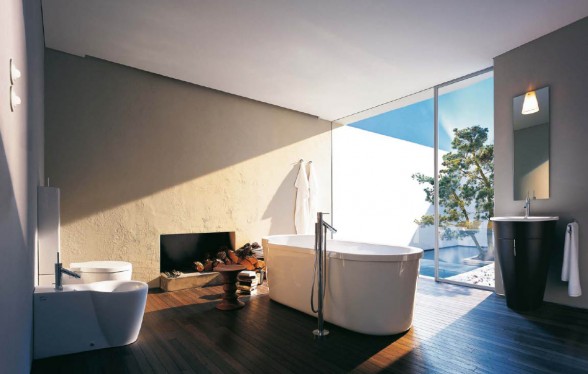 The way the light shines into this room is spectacular. A rustic fireplace and outdoor space give this bathroom an extra dose of special.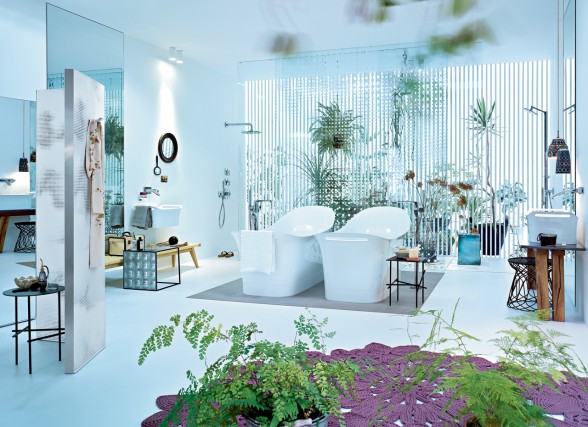 A tropical space for two. This lively bathroom has two bathtubs, two showers, and a separate dressing area. Luscious plants fill the room, adding vivaciousness to this enchanting room.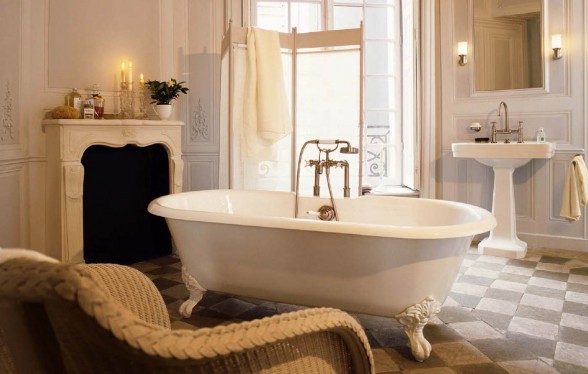 This bathroom is all about luxury and glamour. The fabulous fireplace, exceptional flooring, and claw foot tub, create a romantic and soothing space.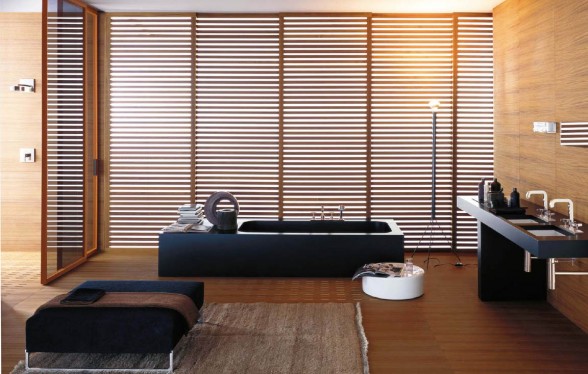 Warm and sleek. We love the black countertops and bathtub.
Geometric shapes accent this fascinating space. The silver chair is a fantastic touch, and shelving in the bathroom is always a plus.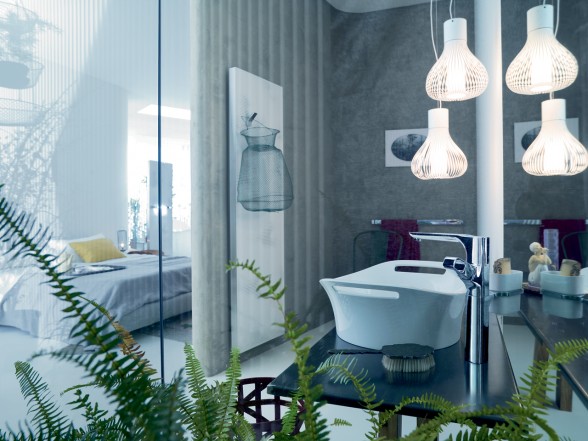 Modern stainless steel fixtures, gray walls, and plants, give this room a special kind of pizazz. Those lights are absolutely wonderful.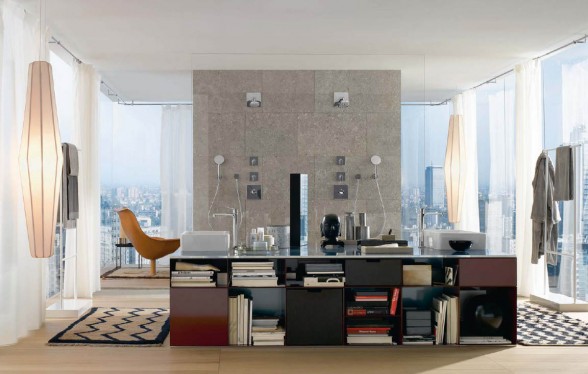 We could spend hours in a bathroom like this. Two gorgeous showers, hardwoods, and storage for books, all surrounded by a fantastic cityscape.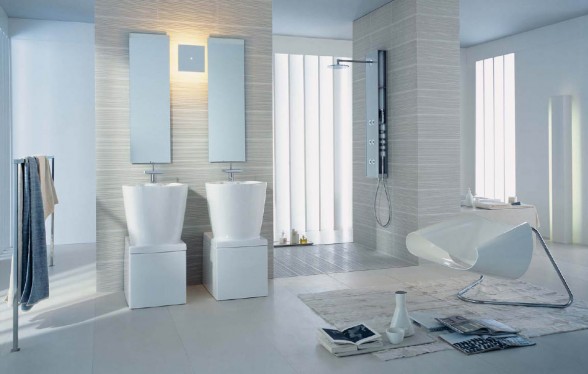 This modern bathroom has snow white decor, snow white floors, and snow white walls. The dividers are positively stunning, effectively breaking up the white in the room.
Stylish bathrooms add a good amount of oomph to your home. A thoughtfully designed and gorgeous bathroom can provide a retreat and/or spa in your own house, enhancing your place of rest, to a place of rest and peace, and who doesn't love that?