We usually use the bathroom only for taking a shower and for brushing teeth, but it could be much more than that. The bathroom is a place where you can relax after a busy day or enjoy romantic moments with your partner.
You don't need to have a luxury bathroom to create a romantic ambience, though. It's the decorations and the tiny details that set the mood.
Here are a few romantic bathroom designs, and decorating ideas to inspire you.  And don't worry, scattered rose petals and candles are not a cliché, they are classic. Enjoy!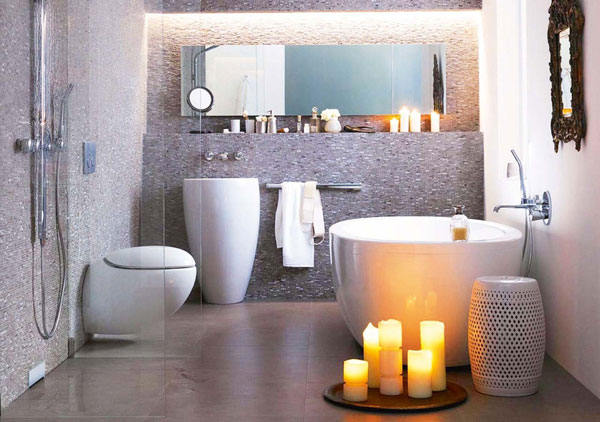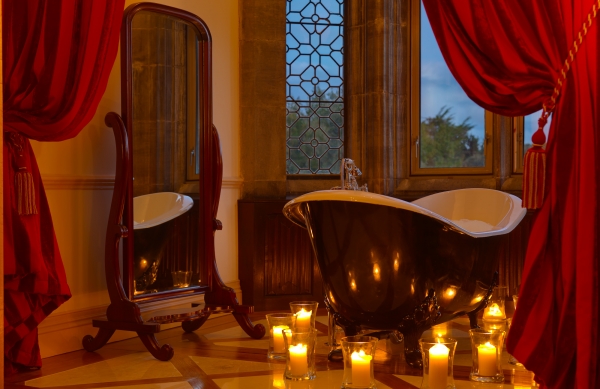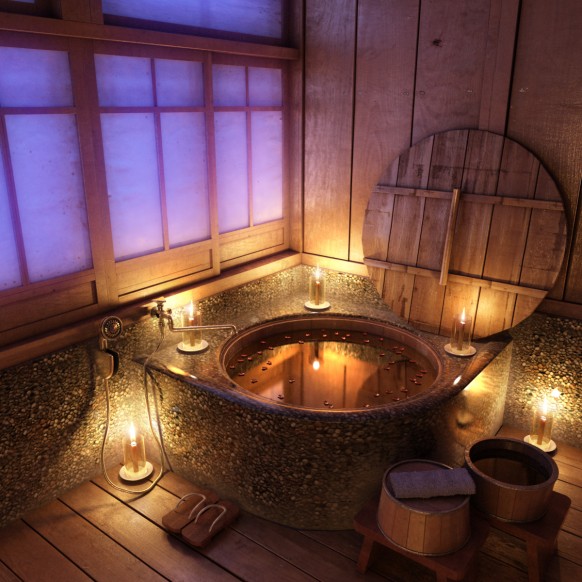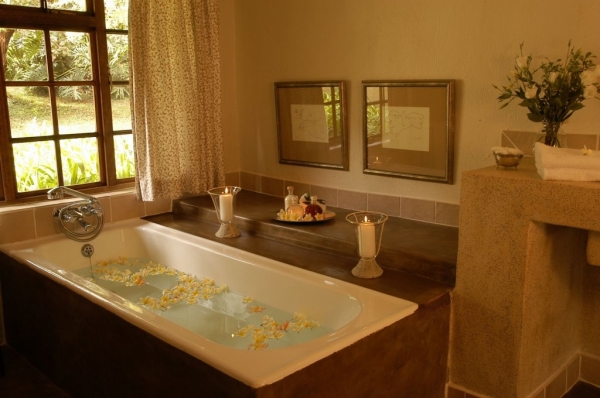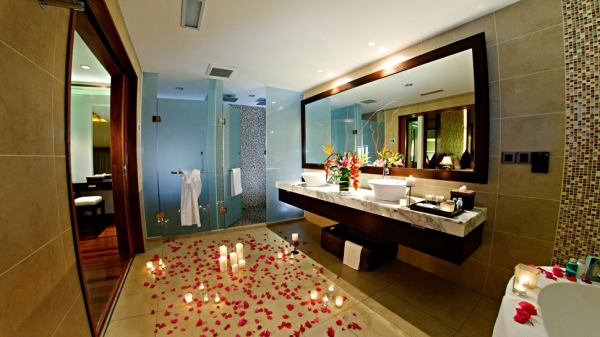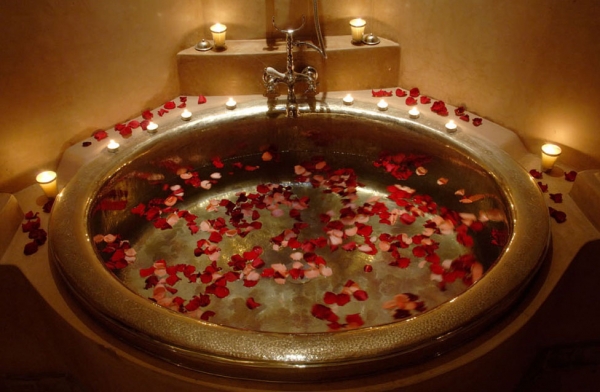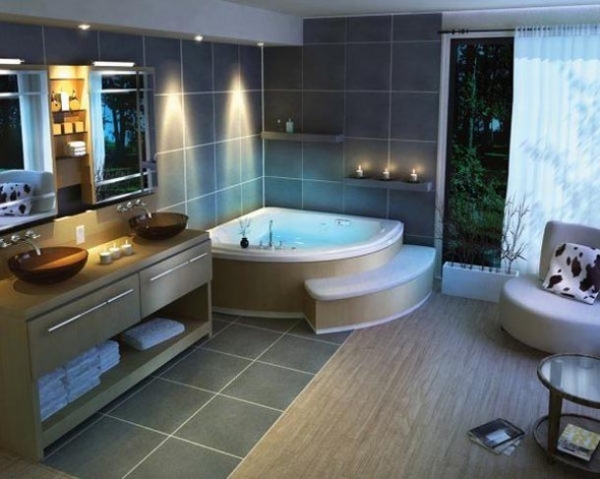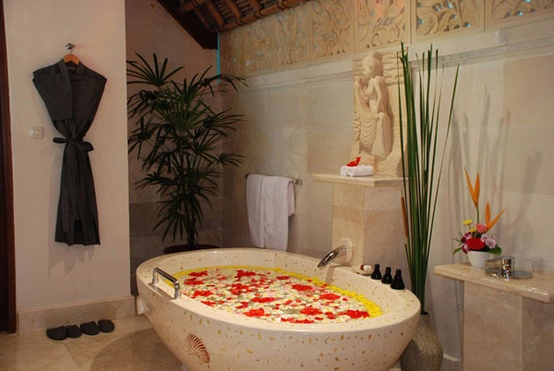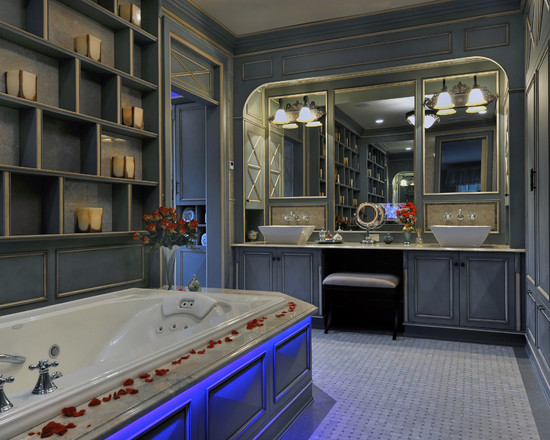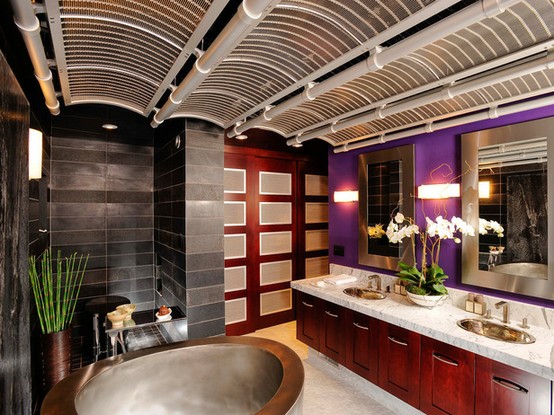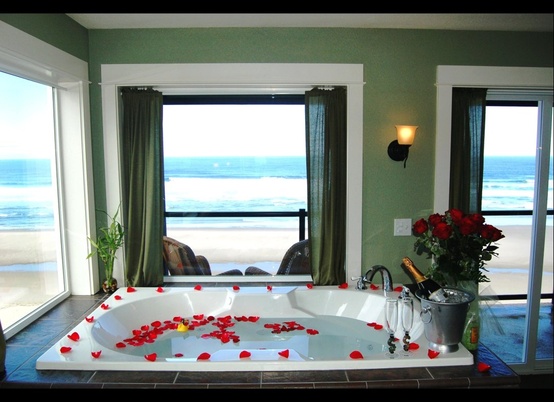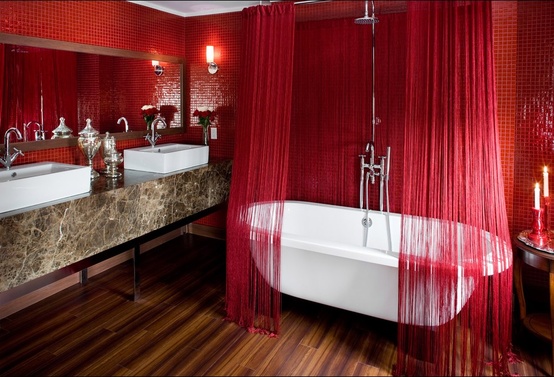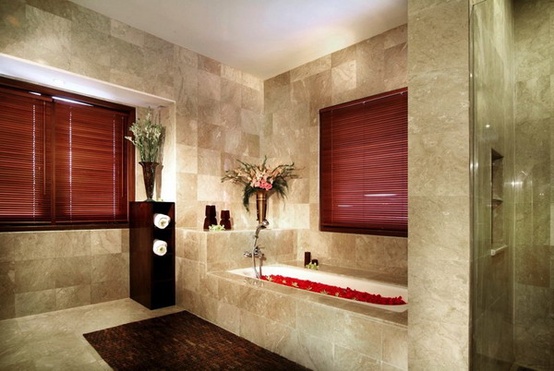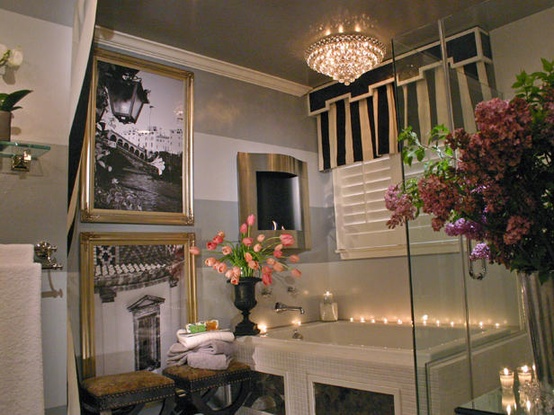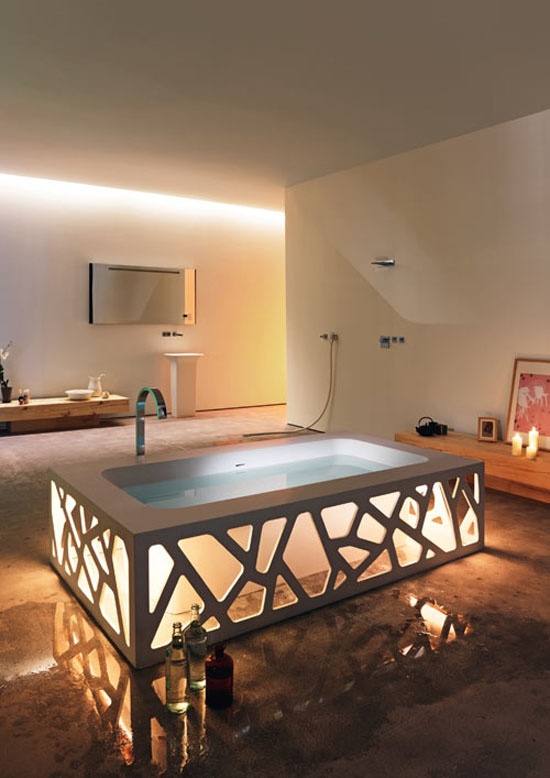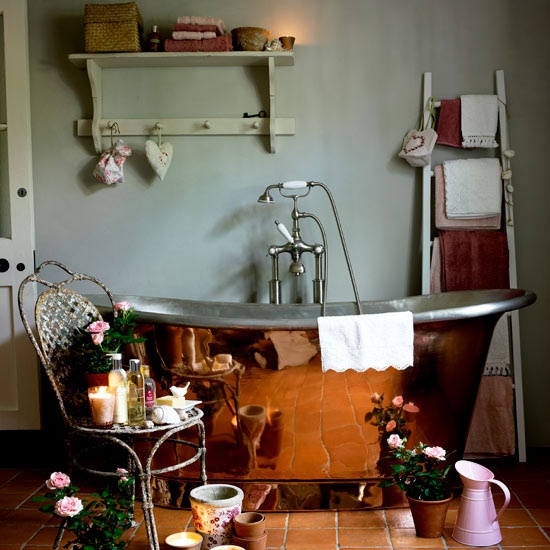 Images found here
Don't miss our collection of double bathtubs for romantic moments!