We feel that the bathroom can be one of the more neglected rooms in the home when decorating is concerned. Whether you have just moved into your home or it's just simply time for a revamp of your bathroom, keep these 10 bathroom essentials in mind when designing and decorating. Sure, they aren't necessarily things you couldn't go without, but they certainly make an awesome impact when utilized.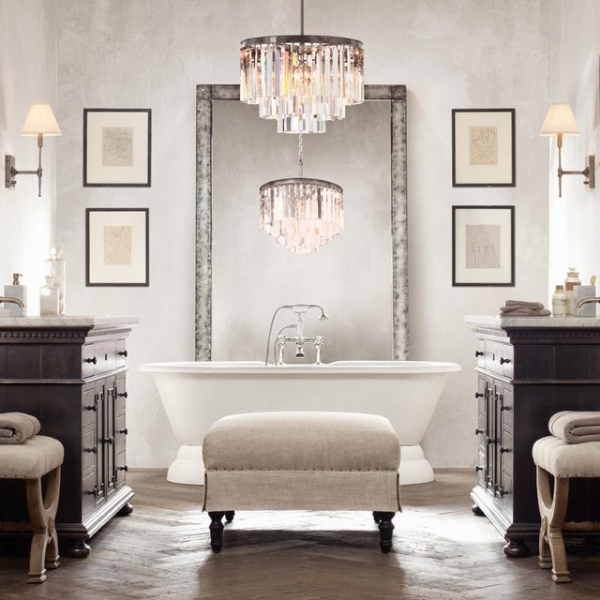 Lighting
This really is absolutely essential in the bathroom, especially if this is where you put on your make-up; the type of lighting you have can make a huge difference in how your face turns out in the morning. You can still opt for something pretty, however—we've even seen chandeliers in bathrooms before! There's no need to skimp on the quality of the light (or the edifice). Image via Restoration Hardware.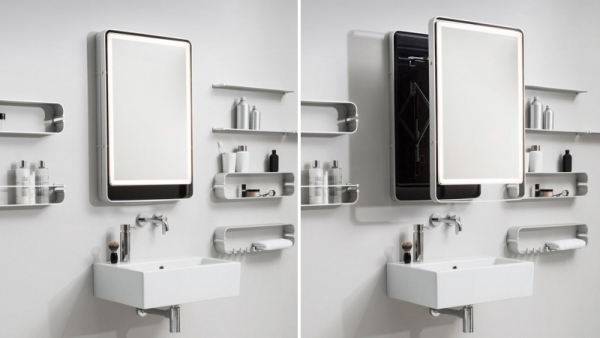 Mirror
If your mirror is looking rather dingy, swap it out for a new one; this gives instant customization of the space, and you can buy one that will give you the field of view you really want. Maybe you need something bigger, longer, etc. Image via Miior.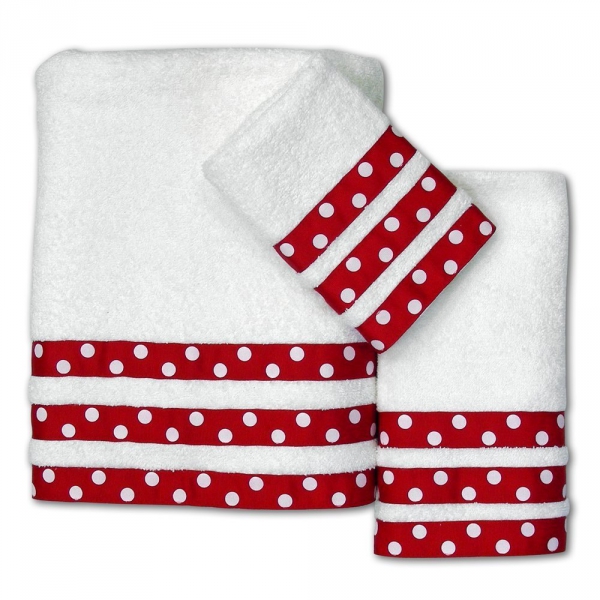 Matching towels
Matching towels may seem like a very minute detail to pay attention to—but it's the minute details that people notice! Pick a shade or two that are used say in the shower curtain in your bathroom and go out and buy towels that match. You should also incorporate any hand or face towels in the same color scheme as well. Image via Amazon.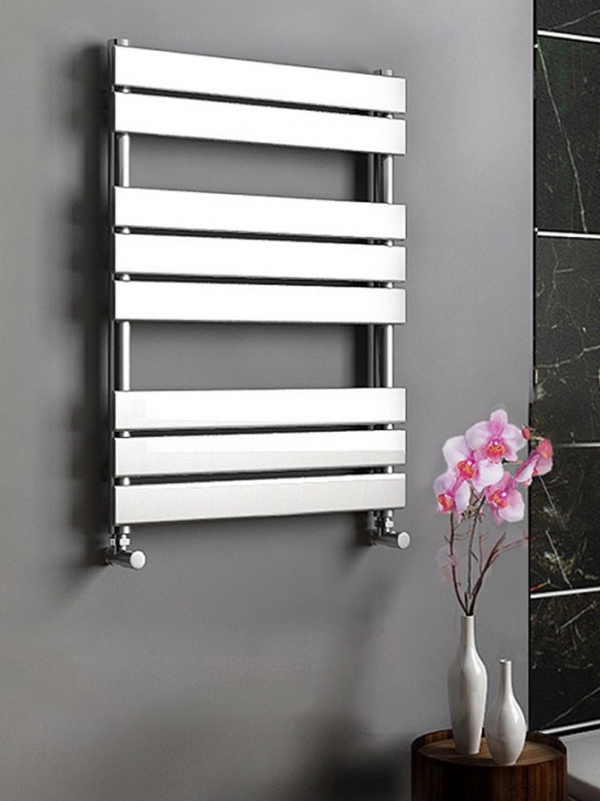 Towel radiator
Think of those countless times you have gotten out of the shower and have been nearly frozen by the cool air. Putting your towels on a radiator keeps them nice and toasty just in time for you to wrap up once you're done showering. You can turn these on and off too, they don't always run (for you energy-efficient folks). Image via Bath Empire.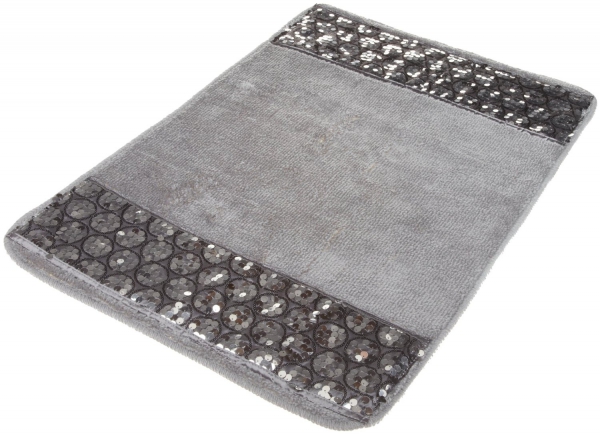 Bath mat
Unless you are one of the few people in the world that get out of the shower without a drop of water on you, you need one of these. They not only will help keep your floor dry and save you from slipping, but they are an easy way to add a bit of decoration too! You should still put a focus on one that can withstand relatively constant use and being walked on by both clean and dirty feet. Image via Amazon.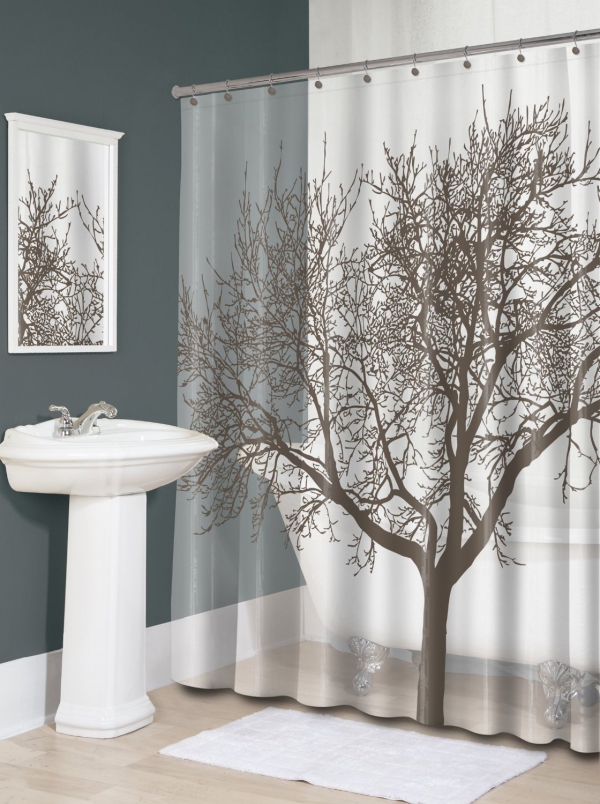 Interesting shower curtain
This is going to usually be the first thing people notice when they enter the bathroom, so make it good. Shower curtains are your perfect chance to make a statement of your decorating skills, whilst of course making sure you find one that is durable. Image via Amazon.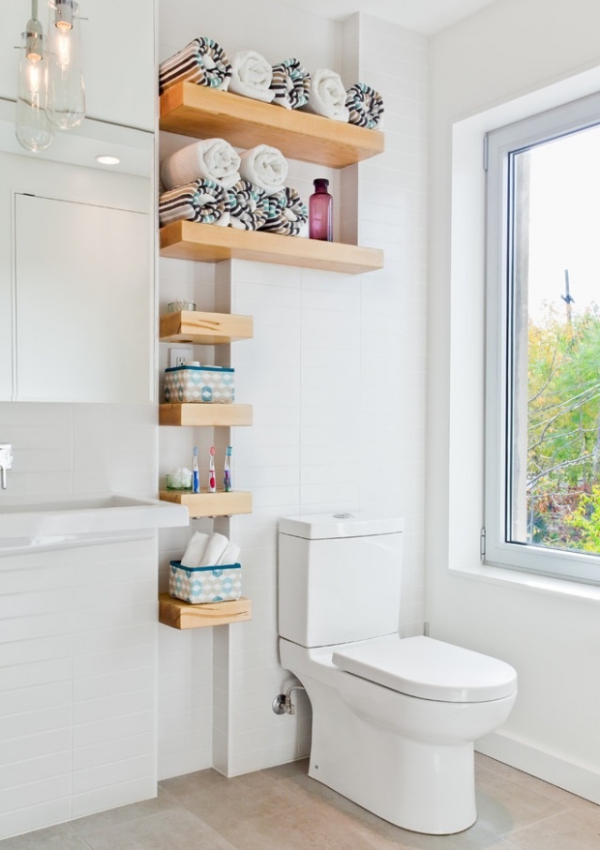 Creative shelves
There's a good chance you'll need a little bit of extra storage space in the bathroom, and shelves are the easy solution. Find an empty wall in the area and put up some creative shelving. You can use these to show off your favorite perfume bottles, decorative soaps, or anything else that may come to mind. Image via Pinterest.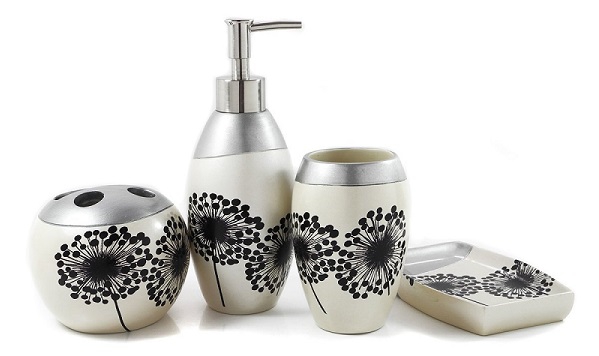 Toothbrush and soap holder set
These not only are another easy way customize your bathroom, but they help in another way. Keeping your toothbrush off the counter and upright keeps it from touching other things and above all helps is dry (wetness can facilitate bacteria growth).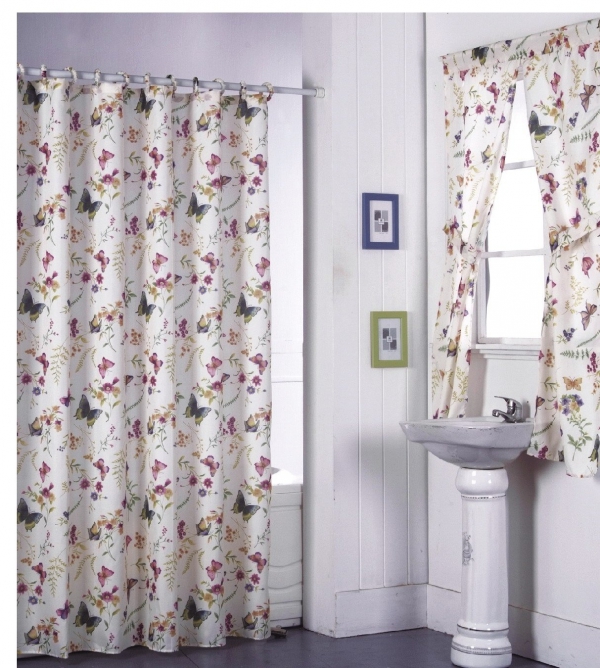 Window treatment
Whether you opt for a cute curtain, simple blinds, shutters, or window film you should not neglect your window. Things like this can be the finishing touch and help make a big difference in how much heat or coolness the bathroom maintains. Image via Amazon.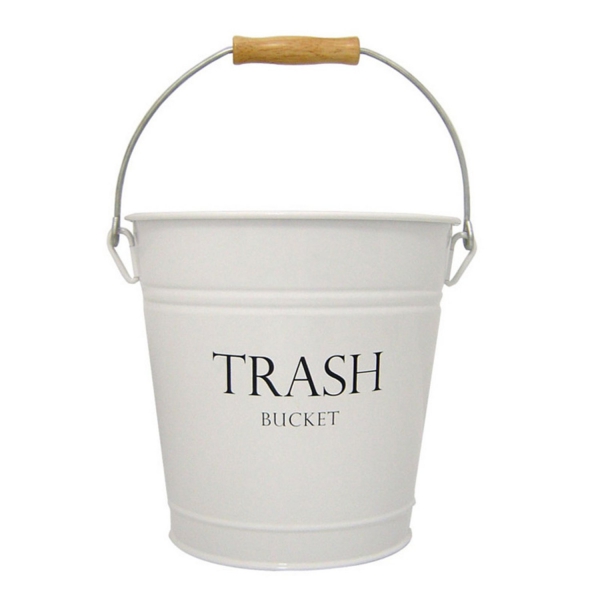 Trash can
You should always have a trash can in the bathroom. Think of how many things you throw away in the bathroom; used tissues, beauty products (or their wrapping), feminine products, and the random things that end up there out of convenience. Trash cans can still look cute, however, so find one to match the rest of the bathroom décor. Image via Amazon.