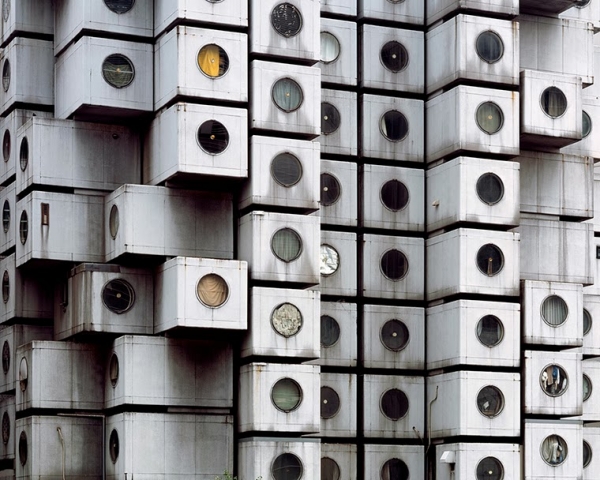 This unique apartment complex is the Nakagin Capsule Tower. It is located in Tokyo and was built in the 70's by Kisho Kurokawa. The photographs are part of a series entitled 1972 by Noritaka Minami. The series amazingly captures the building, which could be demolished in the near future.
We love the exterior of this building, it is unlike anything we've ever seen before. Captivating squares are complemented with a singular window in the shape of a circle. The gray exterior has a bit of an industrial feel, bringing even more interest to this beautiful architecture.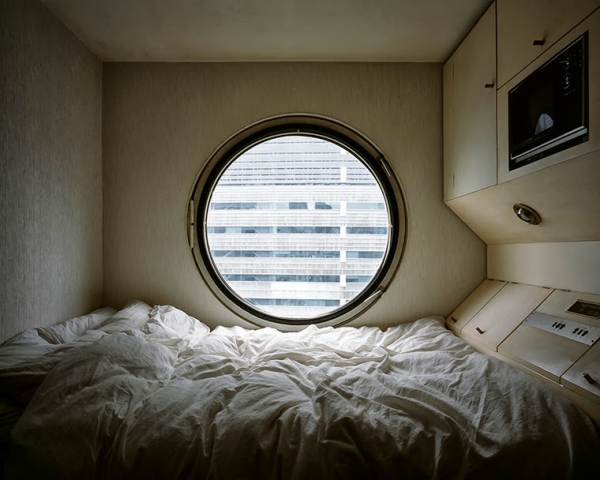 Inside this unique apartment complex the rooms are called capsules. They have a very spaceship like interior. The large circular window brightens the space, and neutrally colored walls and cabinets line the room.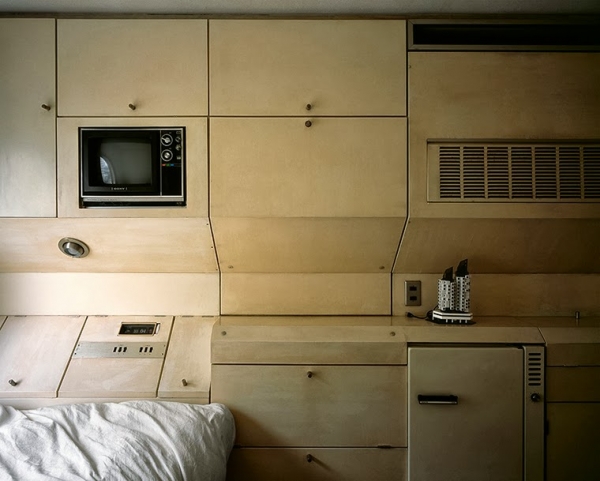 The capsules have pretty much everything in their small space, utilizing angles to create as much space as possible. There's a television, a refrigerator, a bathroom, a stove, and a significant amount of storage. They can also be put together to make a bigger space.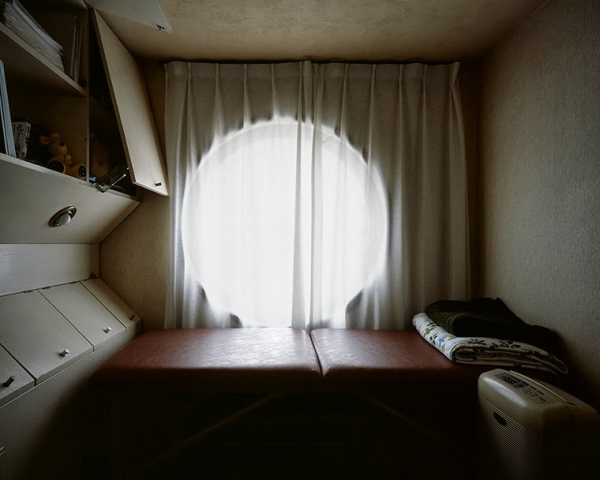 Each one is decorated to the owner's taste. In this one, white curtains provide privacy, and a leather piece of furniture sits against the wall.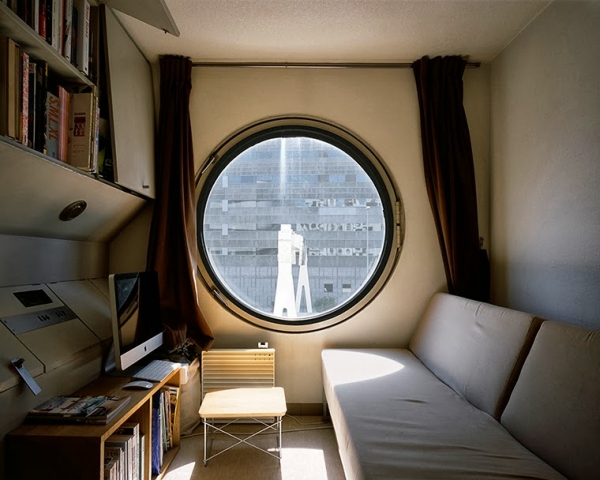 Brown curtains decorate the window in this room. The cabinets are full of books, and a neutrally colored sofa occupies the space. Extra shelving sits on the floor, providing support for the computer: a perfect little set up.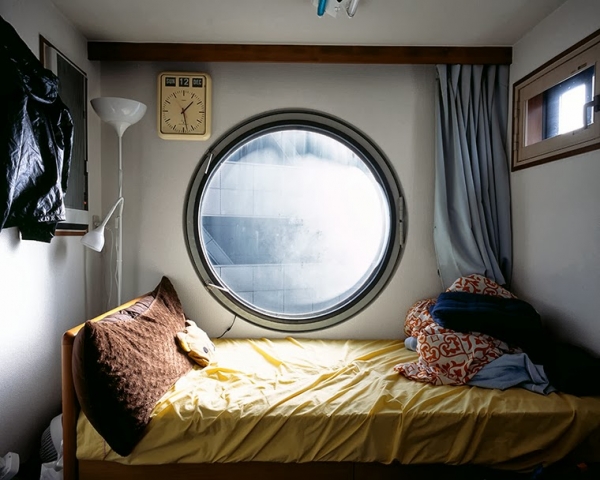 This one is a bit more bright and cheery. The walls are painted white and brilliant colors fill the room. We love the blue curtains and yellow sheets with the touches of red and brown, and the white lamp is lovely.
This is probably one of the most interesting buildings we've ever seen, and it's a wonderful example of capsule architecture.