The silence and elegance of Scandinavian chic is mesmerizing, especially when executed with such flair and restraint as in the Villa Bondö – a lakeside family residence near Gothenburg, Sweden. Completed 2013, this stunning project by Kjellgren Kaminsky Architecture evokes considered dialogues between the interiors and its context, through a careful weaving together of the two. Spread over 250 square meters, this lakeview home is etched in minimalist lightness, accommodating clean, open and uncluttered living.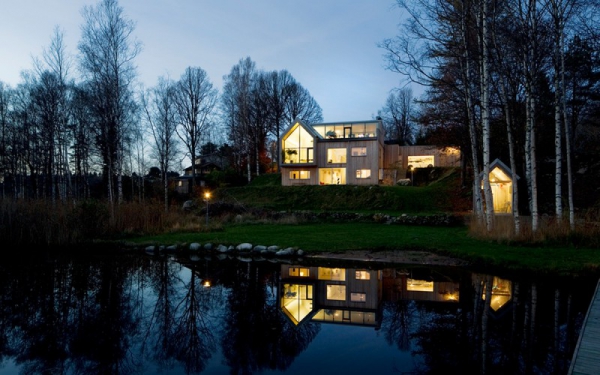 Adapting the vernacular into a vision of the contemporary, Villa Bondö bridges traditional profiles with modern precision and transparency. Clad in larch with Rheinzink roofing, the design translates the familiarity of the gabled roof into a signature spatial experience that sets it apart. A black and white palette keeps the scheme simple and tempered, melding into a fluid experience that extends across both levels of the house.
Glazing further accentuates the crisp, open volumes, integrating the surrounding landscape into the core architectural experience on offer. The seamless interfaces thus created flood the lakeview home with serenity akin to that found in the most poignant of churches. This spirit is further reinforced by the artistic rendering of its interiors, articulated as a refined synergy of design and element.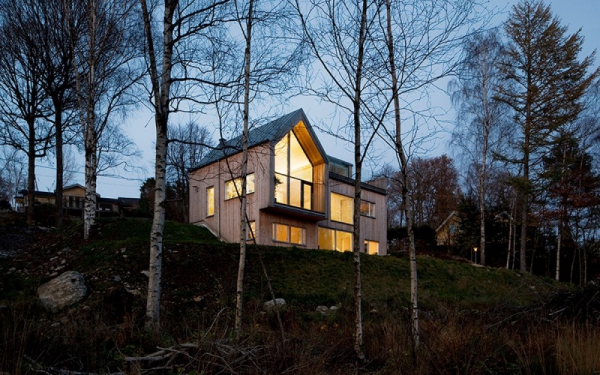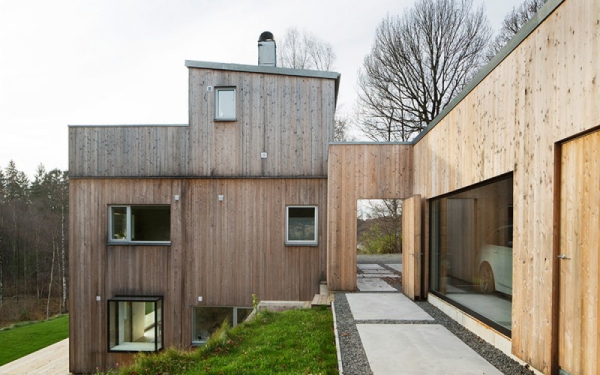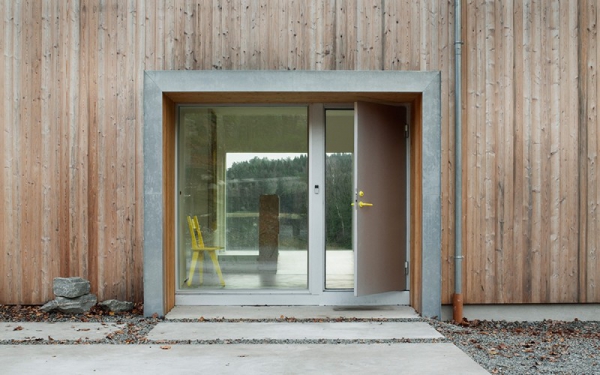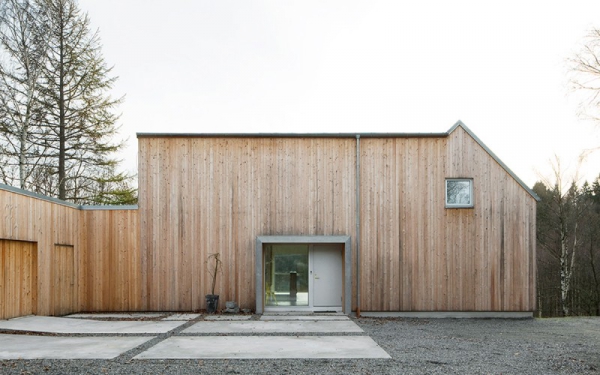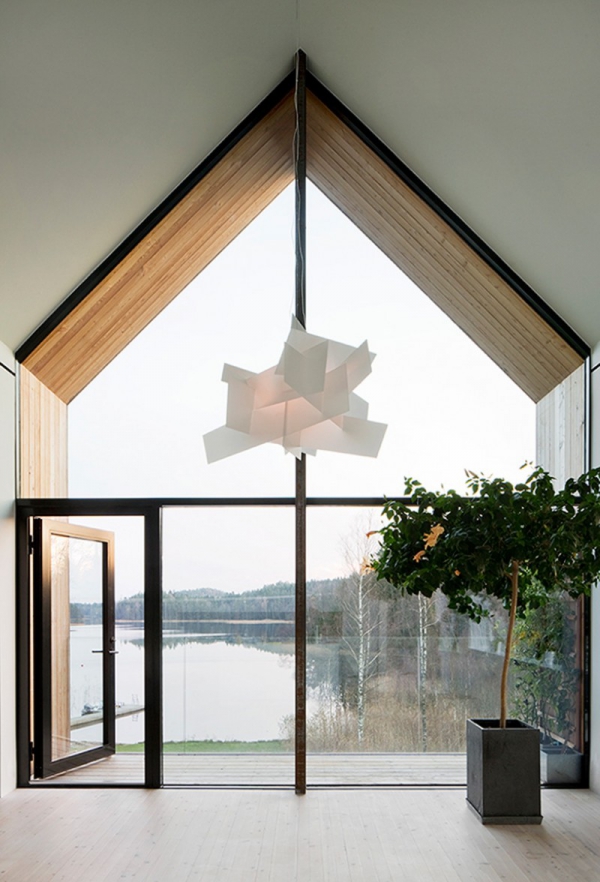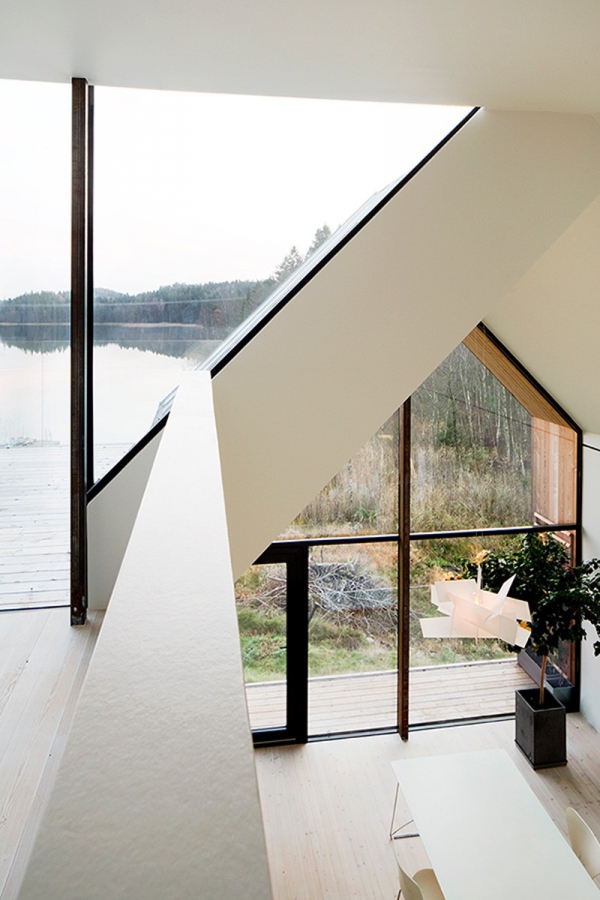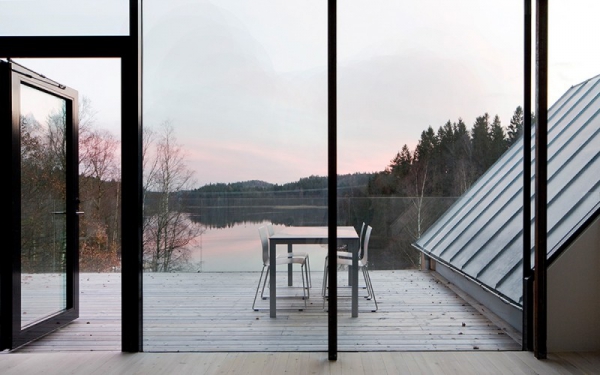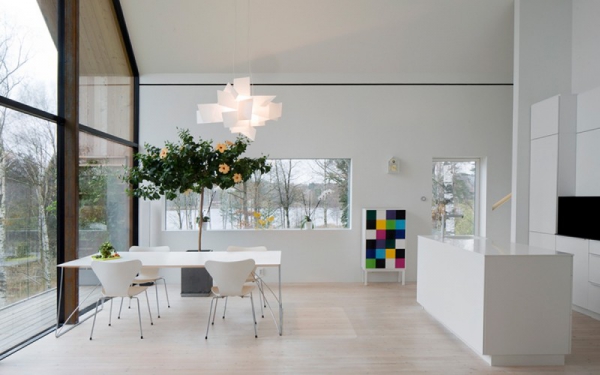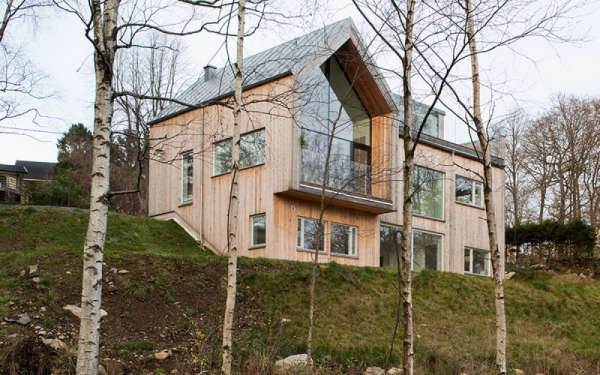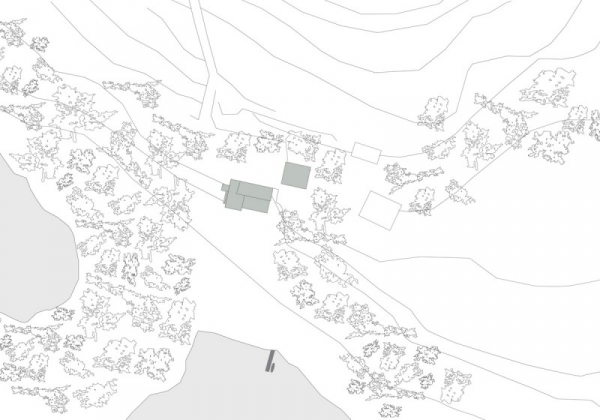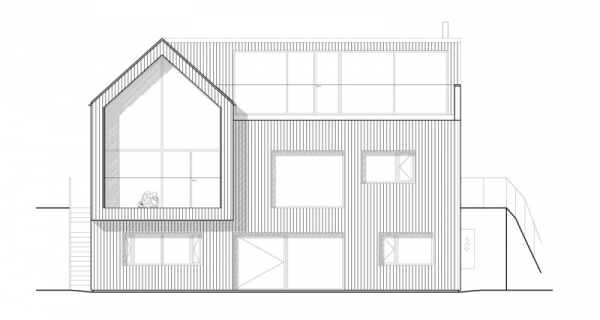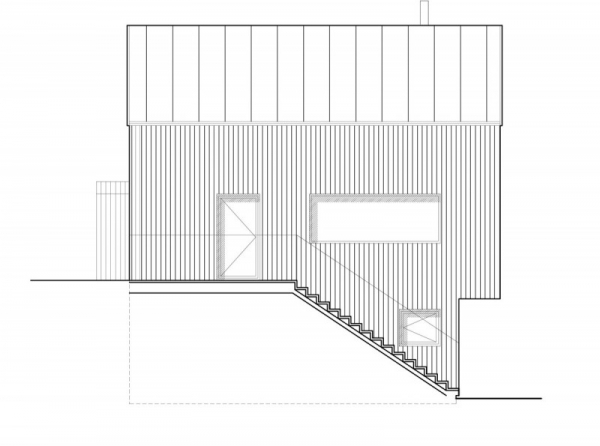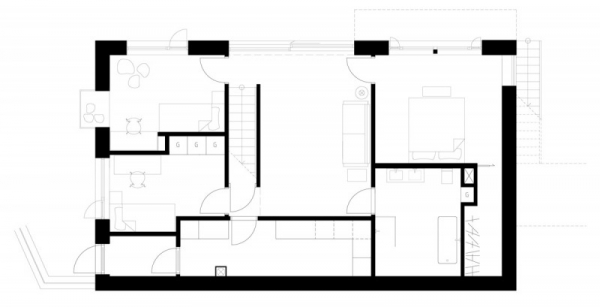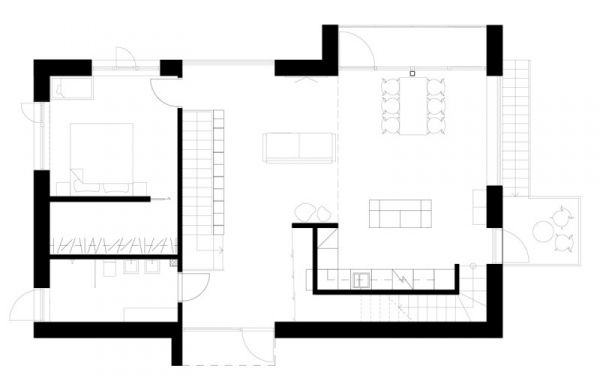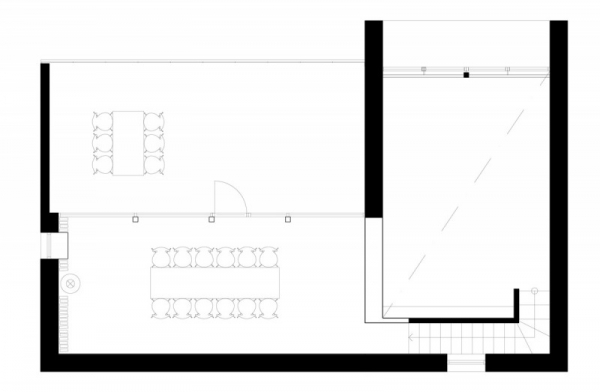 Photography by Mikael Olsson