Marcelo Ríos, one of the best tennis players in the world, is the proud owner of this home, designed by Gonzalo Mardones Viviani. Located in Santiago, Chile, the exterior of this monolithic architecture is made of concrete. Titanium dioxide was combined with the concrete, giving it its almost white color. This gorgeous home boasts nine bedrooms, four terraces, a theater, a game room, a pool, and of course, a trophy room.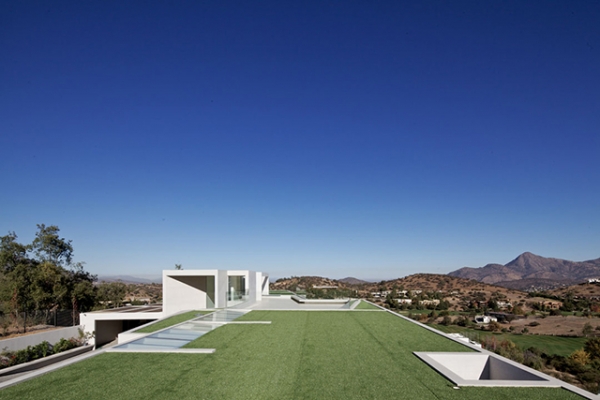 The rooftop is phenomenal in this monolithic architecture. Light gray rectangles pop out of the roof and synthetic grass adds a wonderful green color to the building. The panoramic views are absolutely breathtaking. It is all gorgeous hills and blue sky, fashioning the perfect spot to get some sun and relax.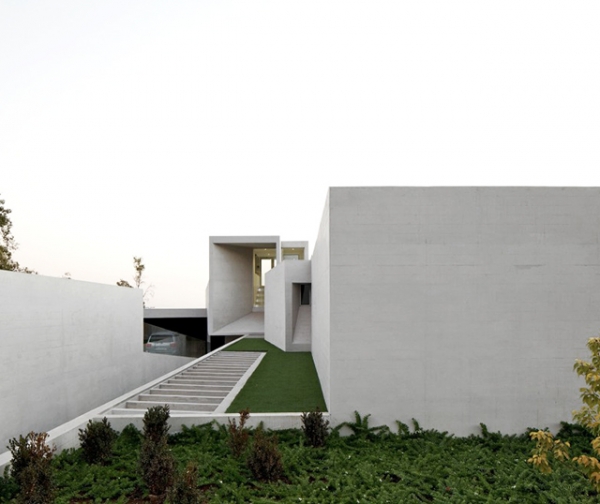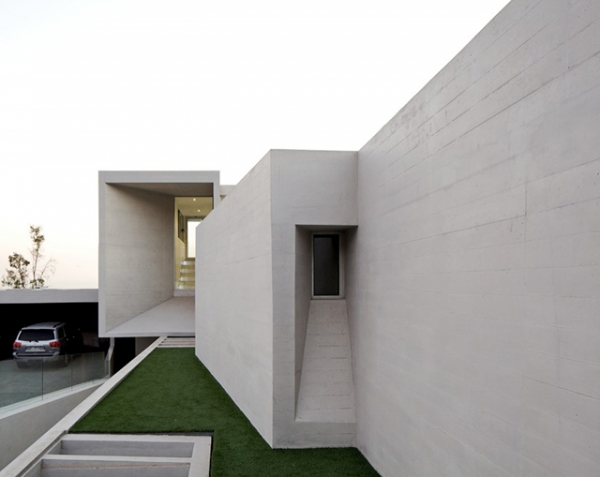 The various rectangular shapes used throughout the architecture are beautiful, adding a significant amount of interest. We love the different levels of this home. The green of the synthetic grass and the light gray of the concrete continue to complement each other in this space, connecting to the rooftop design.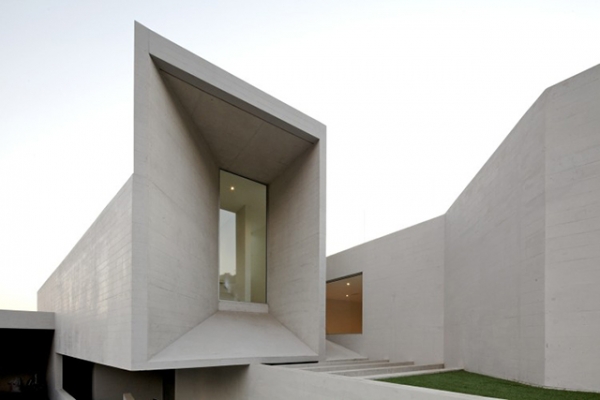 The windows are amazing in this monolithic architecture. The angles are absolutely gorgeous, and the way the architect creates depth is fascinating.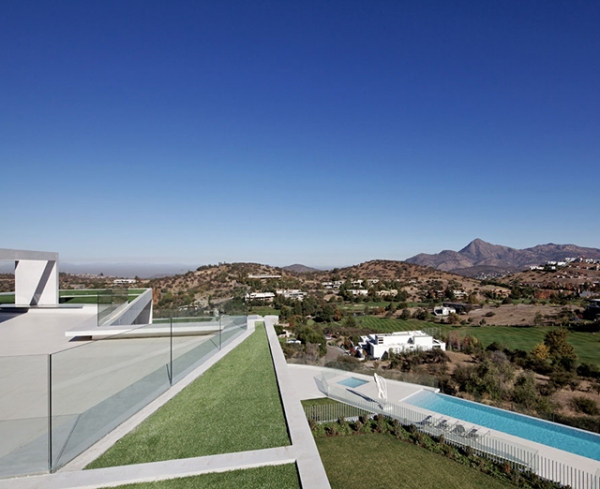 The pool is large and lengthy, and sits right at the edge of the house. A few loungers, allow for relaxing by the water, and a hot tub, a few steps away from the pool, creates a wonderful place to sit and stare out at the awe-inspiring landscape. We love the contrast between the sleek architecture and the rugged hills and terrain, it adds a bit of intrigue to the atmosphere of this monolithic architecture.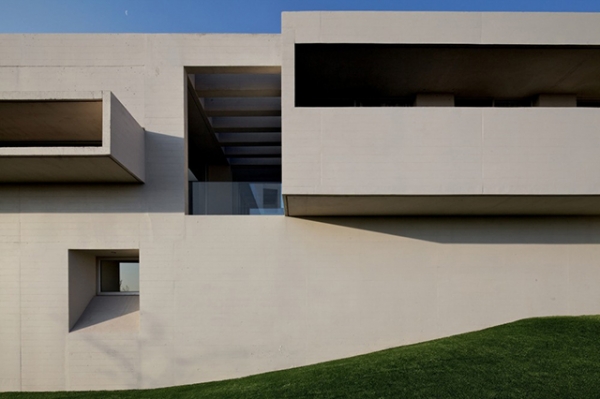 The unified exterior of the house is fantastically polished, highlighting the creativity of the windows, and the beauty of the natural landscape. Everything fits together magnificently, fashioning an extraordinary space to call home.