Tucked away in the forested hills of what is known as the Imperial City of Brazil, stands a beautiful holiday mansion designed by Jacobsen Arquitetura. Locals of Rio de Janeiro like to retreat to this area for their summer holidays, and we can see why.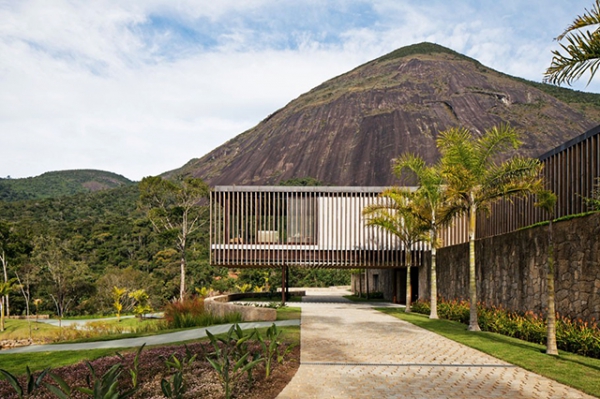 This home in particular was designed and built to foster complete relaxation and wellness while you stay there. When you have on hand a spa, leisure pavilion, hydro massage room, home theater, and what has to be olympic sized pool, we'd like to think that is all the wellness and relaxation you'll need (on top of the beautiful natural surroundings too, nonetheless).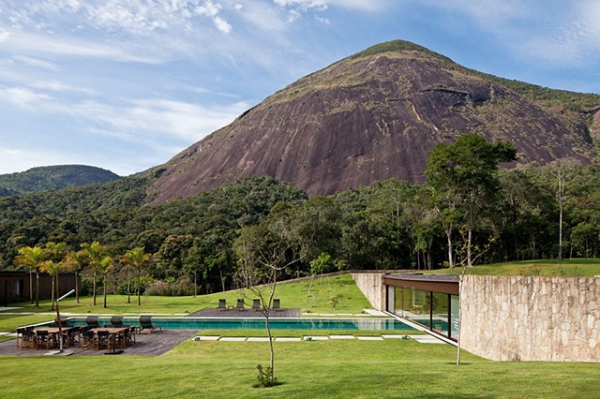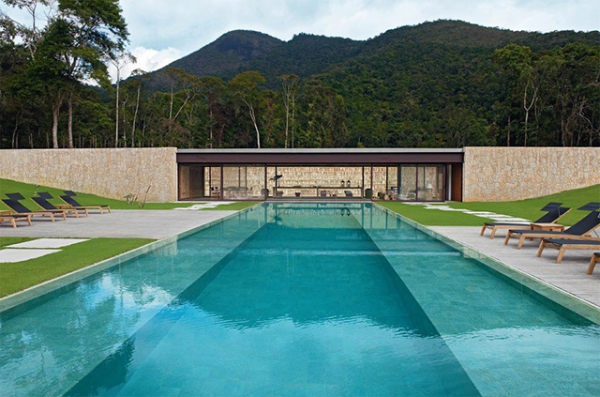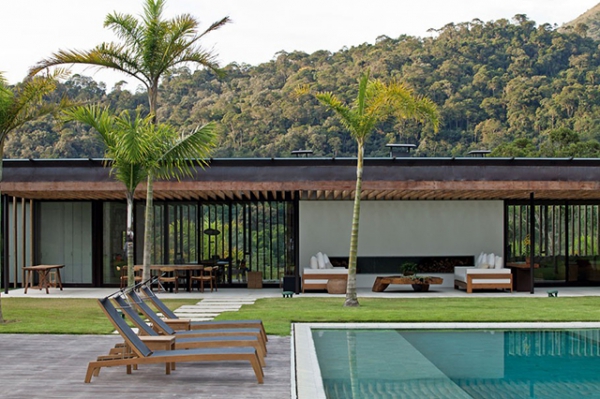 This holiday mansion is more of an estate than it is a home; if you go out towards the sprawling pool you'll notice a second home tucked away, fitting in seamlessly with the earth. That right there is the children's home, and past that, the maid's quarters.
What these two structures and the mansion itself exhibits is the genius of the Jacobsen architects behind this design. They used the topography of the earth and used the natural elements to structure and build the home. This is why the home flows effortlessly with the earth, and why at times you don't actually see the home in clear view.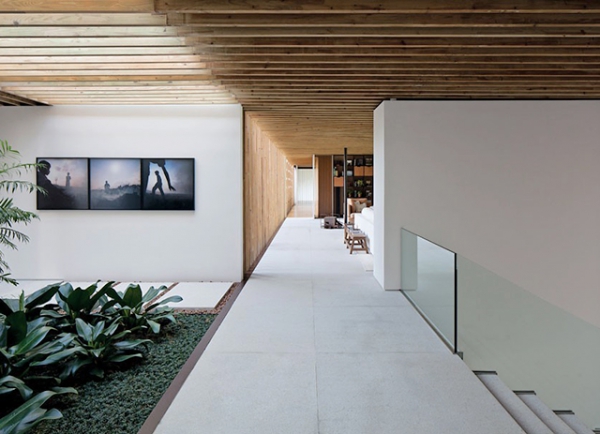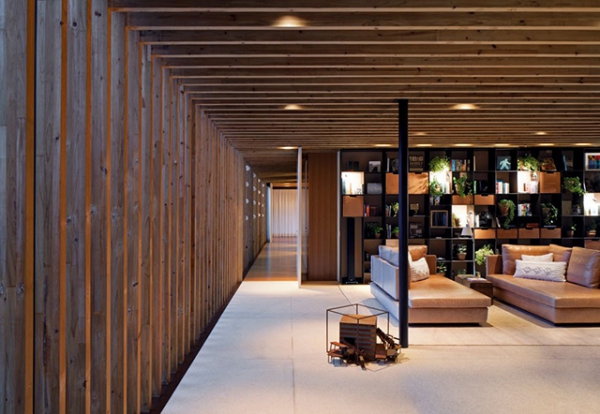 The linear structure is probably what makes it feel like an estate, rather than a home. On the contrary, once you see the inside you'll actually see how cozy and inviting it is for all to come and relax and enjoy themselves.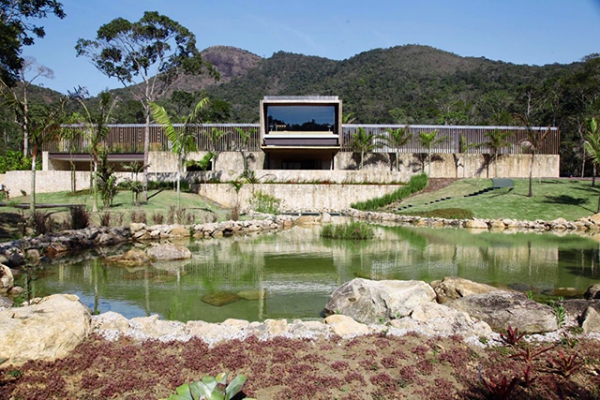 Photos by: Leonardo Finotti